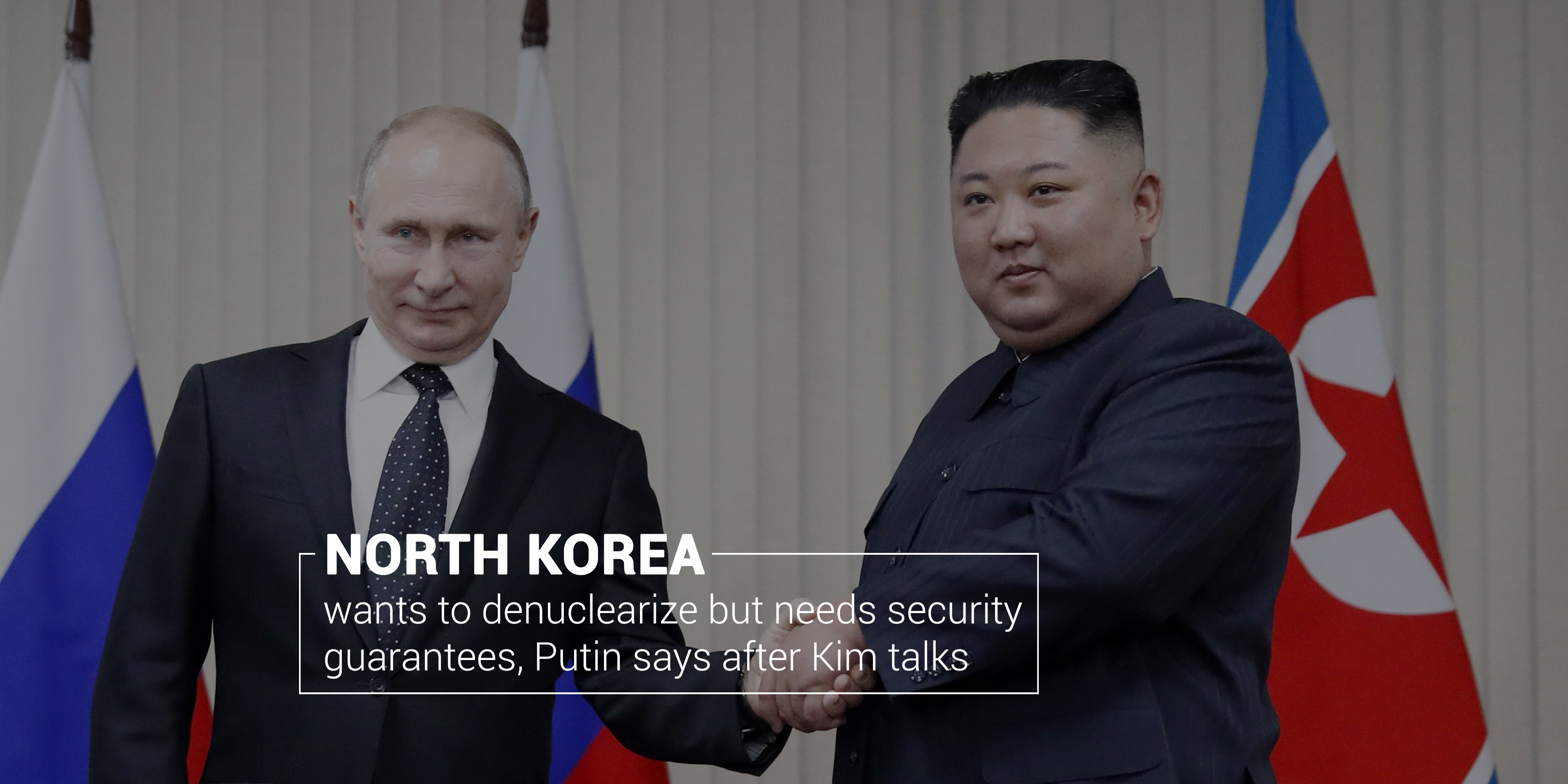 The president of Russia Vladimir Putin said that the leader of North Korea Kim Jong Un has a wish to denuclearize, while he requests security guarantee to take this step. After a high-profile meeting with Kim, Putin told that Russia backs North Korea for denuclearization and Kim agreed, however, he wished to have a bilateral guaranty of security and at the moment it is not enough. Putin stated that he didn't know either it was the best time to resume six-way talks with North Korea to terminate a deadlock over its program of nuclear weapons.
The six-party talks took place between the countries such as; South Korea, North Korea, China, the United States, Russia, and Japan in the early 2000s. But unfortunately, it collapsed in 2009 after North Korea pulled out and said that it would restart its nuclear enrichment program so that they want to increase its nuclear deterrent. Putin believed that to restart these talks will help to ensure the worldwide security guaranty. A few days back Putin also said that he had a substantial discussion with the leader of North Korea, Kim Jong Un regarding the Korean Peninsula and provided fewer details.
Reuters reported that Kim and Putin swapped views on how to improve the region's situation. Meanwhile, Kim reported that both leaders conversed how to enhance the stability of the region strategically. According to the news agency of Russia, 'Tass' Putin stated that they just had a thorough f2f conversation. Furthermore, he conveyed that they regarding their interstate relations, the present situation and the predictions for the development of their bilateral ties. They talked over the situation on the Peninsula of Korea and shared their positions on the steps taken for the condition to have good prospects for improvement.
Meeting Place of Putin and Kim
Putin and Kim met on an island off Vladivostok on last Thursday. For the first time, these two leaders meet each other face to face. The current meeting comes after the two months of denuclearization talks among Pyongyang and Washington collapsed in Hanoi.