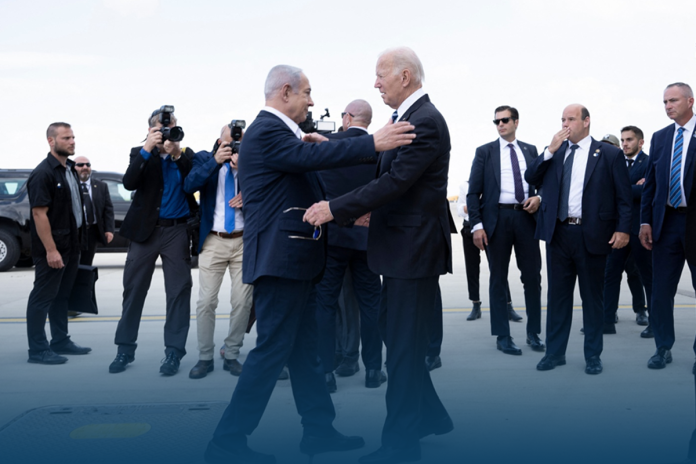 The White House stated that President Biden talked to Egyptian President Abdel el-Sisi and Israeli leader Netanyahu on the phone, emphasizing the acceleration of humanitarian aid in Gaza. Biden talked to both leaders separately and discussed the different aspects of the Israel-Hamas conflict. Israel is still striking Gaza with severe attacks, killing more Palestinians. According to the health ministry in Gaza, the death toll in his region has reached 8,000. Hospitals are full and have been facing a shortage of essential equipment and medication.
While talking to Netanyahu, Biden said Israel had all the rights to defend itself from terrorism and take steps to secure its citizens. He added Israel could defend itself while following the international humanitarian laws that ensure the civilians must be protected and should not be targeted. However, the death toll in Gaza is still rising as Israel has not halted or even slowed its attacks. Civilians are being killed each day, and the survivors are facing a shortage of food, water, and other essentials of life. According to the White House, the American President also highlighted the need for humanitarian supplies for civilians.
According to authorities, more than 8,000 Palestinians were killed by Israeli attacks starting after Hamas took a surprise strike on October 7, killing more than 1400 Israelis. Hamas' attacks surprised the whole world as Israel is considered to possess the most advanced and secure defense system, calling it the Iron Dome. Its security breach raised severe questions on how Hamas became capable of holding that attack, breaking Israel's defense system.
Biden, Netanyahu Talked To Free Israeli Captives
Gaza has been facing a near-total blackout of communication after the cut of internet and electricity. Some connections are restored, but there is a severe shortage of fuel, food, water, and medicine. Voices are all over the world about the conditions Palestinians are suffering from. Israel has started the ground invasion of Gaza as well, which has intensified in the last few days. The fight is ongoing with the Hamas militant group, and there are no indications of a ceasefire. On Sunday, the Israeli military said that they called the Palestinians two weeks ago to evacuate northern Gaza, which the United Nations and human rights opposed. But now, after Israel has started its land invasion, that operation is in a hurry.
According to a White House statement, Biden has talked to Netanyahu about the potential efforts to free the captives taken by the Hamas group. Hamas has kept several Israeli civilians and military personnel captive, and Israel has also been claiming that they had around 239 prisoners in Gaza. Both Biden and Netanyahu talked about releasing Israeli civilians and soldiers. The American president has announced support for Israel since Hamas took its surprise attack.
Biden visited Netanyahu and assured his full support to strengthen Israel's defense and fight against Hamas. He urged his House of Representatives to pass 106 billion dollars of aid, which has a significant part specified for Israel. America has sent its military ships and an aircraft carrier with several fighter jets and said it would send more.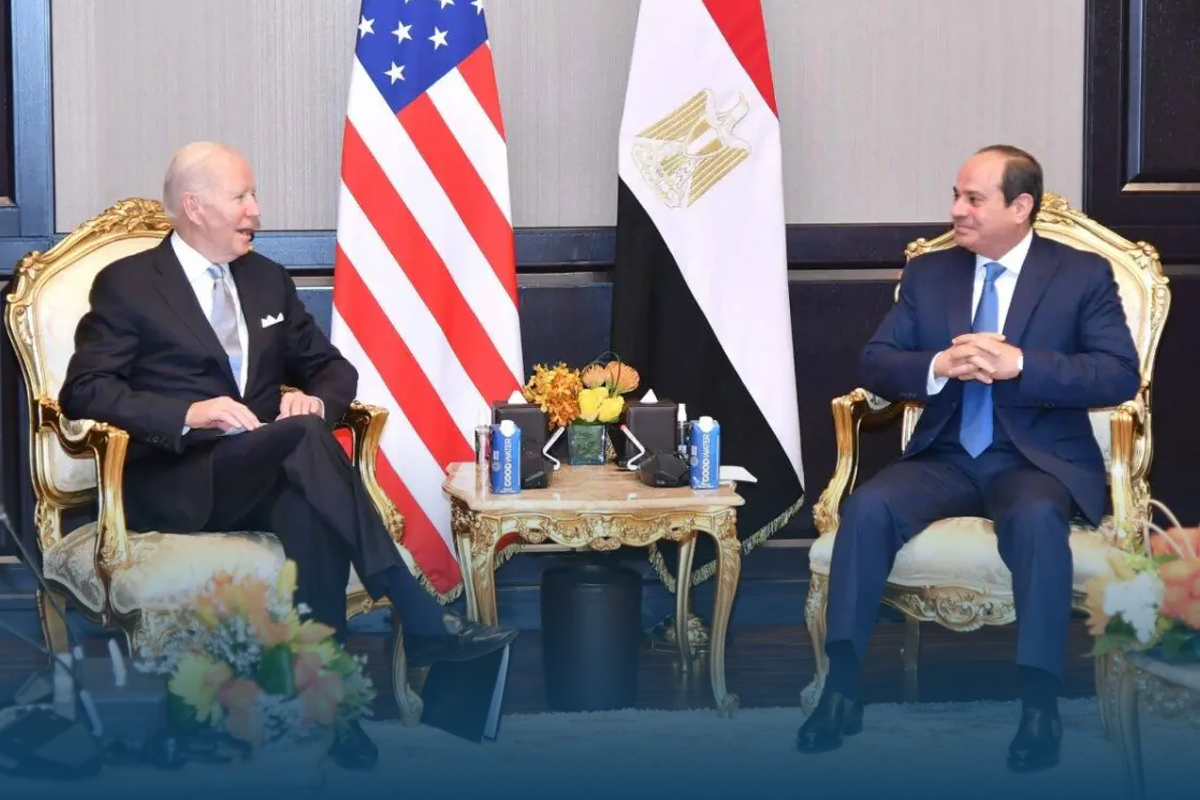 Egypt Struggling To Supply Aid To Palestinians
White House said President Biden talked to the Egyptian leader and discussed the efforts to speed up the humanitarian work in Gaza. They also spoke about the aid passing through Egypt to Gaza, which started on Monday and will continue reaching. Essential aid by Egypt has entered Gaza by Rafah crossing. The Rafah Crossing is the only gap to Gaza that Israel has no control of. However, the United Nations has said these humanitarian supplies were not enough to cater to around 2.3 million Palestinians.
Egypt is vocal for Palestinians and has been in efforts to save their lives. White House has also asked to ensure the Palestinians would not leave their land, and it is also part of the agenda. There are millions of refugees in Egypt, including Palestinians. Cairo has said they were making efforts that Palestinians should not leave their homeland so they might get a chance to get their desired freedom and an independent state, for which they have been struggling for decades.
Several states have raised their voices in the United Nations in favor of a ceasefire in Gaza, but America has opposed saying Israel has the right to defend itself. It has been more than three weeks, but the UN Security Council has still failed to achieve a solution for a ceasefire or proper humanitarian work. Israel is urged to announce an unconditional truce as civilians on a large scale are being targeted, but it has refused to do so. White House said Israel has the right to self-defense but to follow international laws and avoid the killing of innocent civilians. The Israel-Hamas conflict has triggered a new sense of diplomacy and politics around the globe.