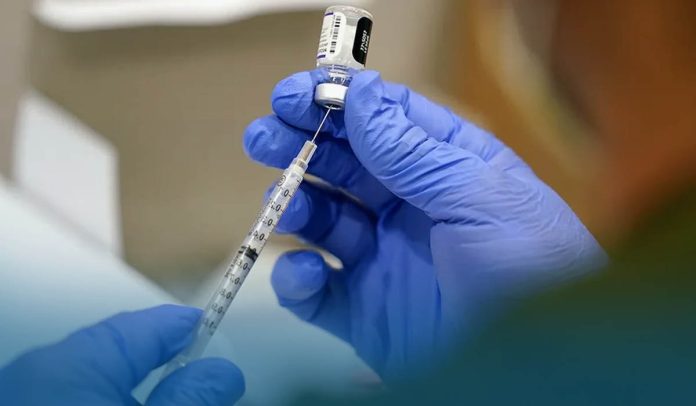 On Friday, the United States Food and Drug Administration (FDA) approved the COVID-19 vaccine produced by Pfizer Inc. and its German partner BioNTech SE for emergency-use in 5-11-year-olds, a much-awaited pandemic landmark that opens a new phase of the inoculation drive.
The emergency approval proclaimed in a statement by the FDA, brings the United States a step forward to doses being administered at schools, pharmacies, and pediatricians' offices countrywide. After the federal agency cleared lower dosage for kids, i.e., a third of the amount given to adults, for emergency-use authorization (EUA), nearly 28M US children became vaccine-eligible.
NEW: FDA authorizes Pfizer vaccine for children as young as 5.

— Andy Slavitt 🇺🇸💉 (@ASlavitt) October 29, 2021
Furthermore, Kaiser Family Foundation (KFF) polling last month found that about a third of parents of this age group express they wish to inoculate their children ages 5-11 right away after approval.
Children are less anticipated to have serious symptoms if they contract fatal coronavirus disease, but they could still catch and spread the virus. Moreover, COVID-19 infections and fatalities in this age group topped last month, which was the worst month for that group; there're more than a million new infections in that age group.
Dr. Kawsar Talaat of Johns Hopkins University said that with this jab, this age group could go back to something that is well as compared to remote schooling and not being able to meet their friends. So the COVID jab would protect them and also protect their communities.
The CDC advisory committee is currently scheduled to convene on 2nd and 3rd November, and then the CDC Director, Dr. Rochelle Walensky, will have the conclusive statement.
Only Pfizer Vaccine is Available For 5-11 in America
Only a few other nations, including the United Arab Emirates, Cuba, and China, have so far cleared coronavirus jabs for children ages 5-11 and younger. In the meantime, the WHO Regional Office for Europe called on Friday for schools to remain open. Provided suitable prevention and response measures are in place.
The approval comes after the World Health Organization reported the European region has now observed four successive weeks of increasing COVID transmission. The agency stated Europe's growing figures accounted for 57 percent of new infections globally in the last week.
Moreover, before the youngsters could start to get the shots, the CDC's vaccination advisory panel would also meet to make more specific suggestions regarding vaccine eligibility and administration.
The US Food and Drug Administration's action permits deliveries of the COVID doses to start, the first time America has distributed anything other than the regular Pfizer shots for adults. The consignments would position the doses at pharmacies, and pediatricians' offices nationwide so that vaccinations could commence promptly after any US CDC clearance.
The Pfizer-made jab is available for this age group under an EUA. The federal health agency granted full stamp approval for the use of Pfizer's vaccine in people ages 16 and up. But it is still in the emergency-use phase for 5-16-year-olds.
The other two COVID jabs available in America, the Janssen/Johnson & Johnson and Moderna doses, are only offered to 18 and up. The US FDA was close to clearing the Moderna dose for 12-17 but delayed the decision to have a closer look at the data around the infrequent risk of inflammation of the heart. However, Janssen is still conducting trials in younger age groups.