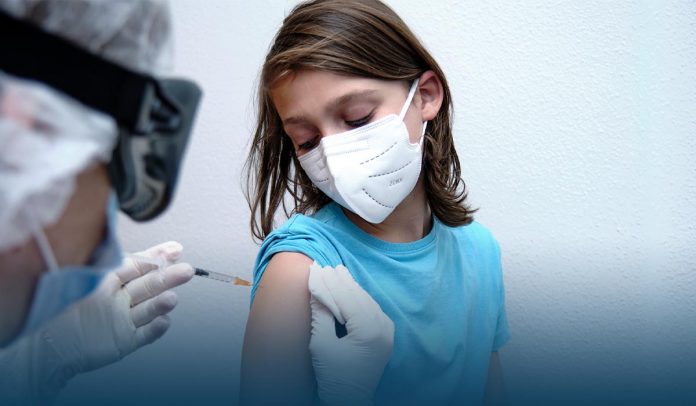 On Monday, Pfizer Inc. and BioNTech SE announced in a news release that its coronavirus vaccine is safe for children ages five-to-eleven and that it would seek United States approval for this age group soon, a significant step toward beginning immunizations for youngers. In addition, both pharmaceutical firms stated trials showed the jab was well tolerated and strong, neutralizing antibodies responses at lower-dose shots, one-third of the amount given to adults.
The vaccine manufactured by Pfizer and its German partner BioNTech is already available for everyone twelve and up. But with kids now resuming schools and highly contagious Delta variant causing a massive jump in pediatric COVID-19 cases, several parents are anxiously awaiting inoculations for their young children.
The pharmaceutical firm said it intended soon to seek approval to use the jab in younger patients in America, the European Union, and the United Kingdom, an action that could greatly expand the scope of the inoculation effort. Nearly 28M American children fall into the age group, and millions of U.S. adults have still declined to receive the vaccine.
The U.S. CDC says that over 181M people have been fully protected against COVID-19 in the U.S., but that 70M others aged twelve and up haven't been immunized.
Breaking: Phase 2/3 trial of Pfizer/BioNTech's two-dose Covid-19 vaccine for children ages 5-11 showed it is safe and generated a "robust" antibody response, Pfizer said in a news release. These are the first such results released for a US Covid-19 vaccine in this age group

— Jim Sciutto (@jimsciutto) September 20, 2021
Sharon Nachman Is 'Cautiously confident'
The highly infectious Delta variant of SARS-CoV-2 has collided with the reopening of schools to reveal why youngsters could benefit from a jab. According to the American Academy of Pediatrics (AAP), about thirty percent of infections in the starting week of this month were among children.
Pfizer's senior vice-president Dr. Bill Gruber told the AP news that drug company had tested a much lower dose (one-third of given to adults) for elementary school-aged kids, and yet after their second shot, 5–11-year-olds developed COVID-19-fighting antibodies just as robust as young adults. In addition, he said the kid's dosage proved safe and effective, with similar or more minor side effects, such as fever, sore arms.
Dr. Gruber, who is also a pediatrician, said that he considers they really hit the sweet spot.
The drug firm still must prepare and submit the data to the U.S. Food and Drug Administration (FDA), a process expected to complete by the end of this month. Then, the complete data will be studied by drug regulators to establish that the jab is safe and protective.
Furthermore, a pediatric infectious disease specialist at "Stony Brook Medicine" in New York, Sharon Nachman, said a COVID-19 jab for children would be a huge step forward, and she's cautiously confident about the announcement.
How Many 12-17 Year-Old Americans Have Received Their Doses?
Dr. Scott Gottlieb, a former FDA Commissioner, said on 'CBS Mornings' on Monday that if all goes well, the administration's green light could come as soon as around Halloween, possibly a little bit later.
Earlier in September, Dr. Peter Marks, a top FDA vaccine official, told the news outlet that once Pfizer turns over its study findings, his agency would analyze the data expectantly in weeks to determine if the doses are effective safe for kids.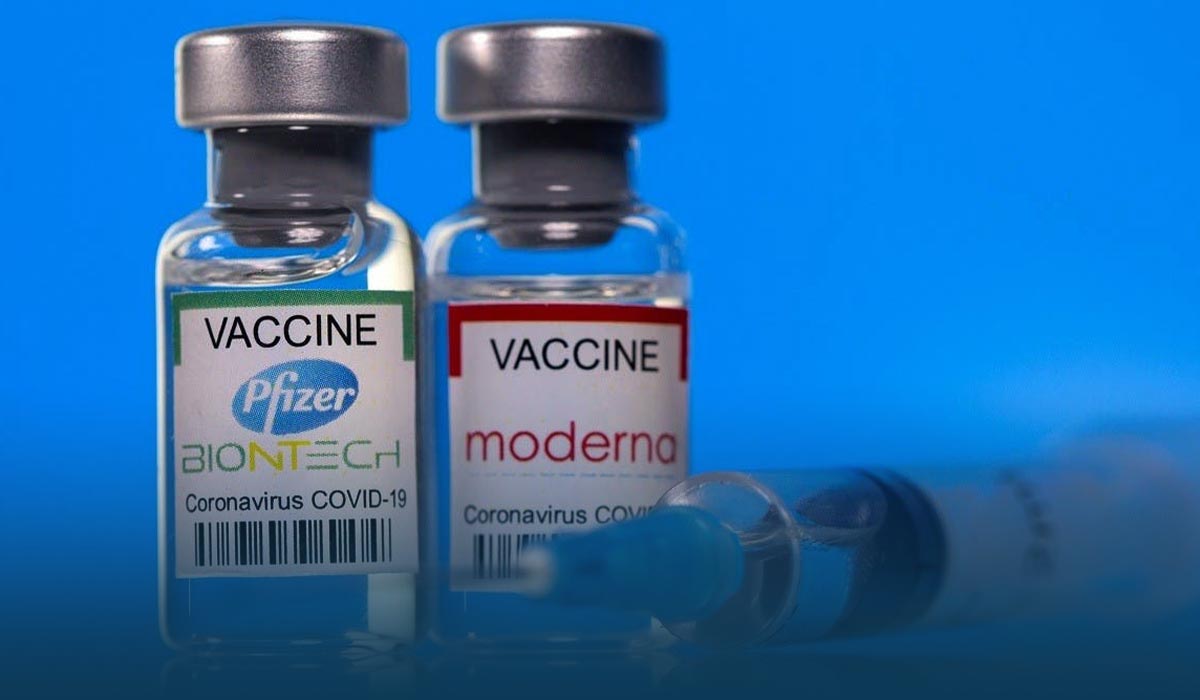 According to the American Academy of Pediatrician, among children aged twelve-to-seventeen are eligible for the Pfizer-made jab since May 2021, about 50% have gotten at least one dose. Over 5M COVID infections, the severe illness caused by a lethal virus, have been reported among teens and children, causing 460 fatalities since the pandemic hit. In addition, there have been twenty-thousand COVID-related hospitalizations across twenty-four states and New York City.