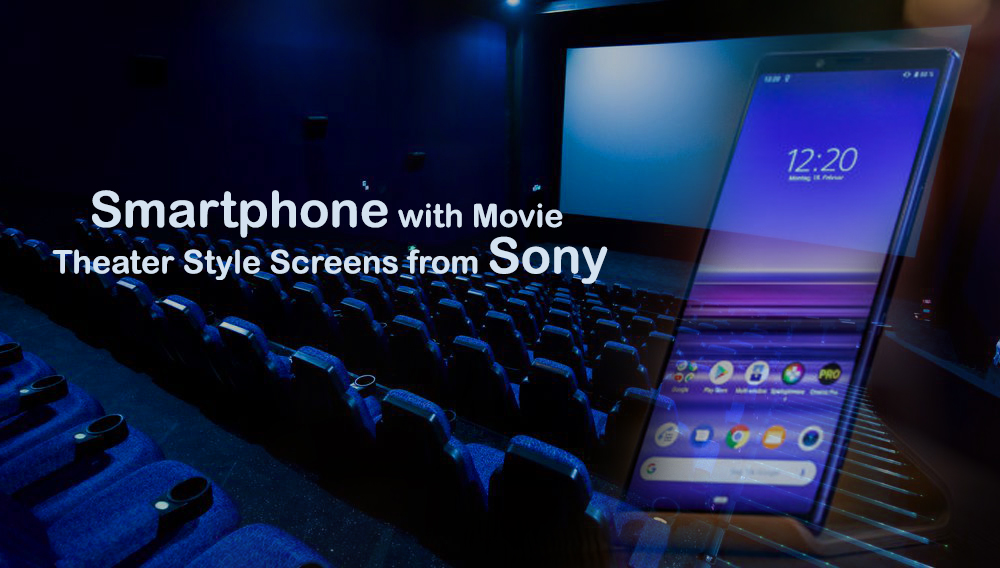 On Monday Sony introduced a series of smartphones with extra-tall screens and cinema-quality features for expecting that movie buffs and video creators can assist its struggling mobile unit. The smartphones Sony's Xperia 1, 10 and 10 plus have 21:9 aspect ratio screen. Due to this screen ratio their users now watch the videos with a movie theater format. Apple and Samsung mostly introduced their smartphones with the aspect ratios of 16:9 or 18:9 which was notably less than Sony's new smartphones.
You can watch your favorite videos without any black bars on the sides, bottom or top on the device with 21:9 aspect ratios. On the other hand, mostly non-cinema content would not be available readily in the format. At Mobile World Congress in Barcelona, the new Xperia lineup was revealed. The length of premium Xperia 1 is 6.5 inches due to which it becomes the tallest smartphone in the tech market.
Added Other Key Features of Xperia 1
The triple lens camera system
Starting Price $1043 (£799)
4K HDR OLED screens
Android 9.0
The extreme-wide screens of the latest Sony smartphones are their effort to appeal the audience for editing, consuming and producing quality videos on smartphones. In 2018, E-Marketer a research firm stated that about 78% of global video viewing is on mobile.
In the premium smartphone market, Sony struggled to continue competition with Samsung, Apple as well as Chinese brands like Oppo, Huawei and OnePlus. From 2017 to 2018 Sony market share drops from 0.9% to 0.5% of overall smartphone shipments, estimated by Counterpoint Research. Sony is not only the first mobile company that uses ratios among size to offer quality videos. Many other companies are also raising who also offered screen size and quality resolution to have a better viewing experience. In addition to Sony Pictures films, other brands including YouTube Amazon Prime Video and Netflix are focusing on providing their content in 21:9 ratio, Sony stated.
The Japanese technology giant also reported that they are working with the developers of Fortnite and few other organizations. They want to offer the experience of video gaming in the new format. It is expecting that the Sony Xperia 1 will be going to release in June 2019. And it equipped with fast battery charging system as well as Qi wireless charging.