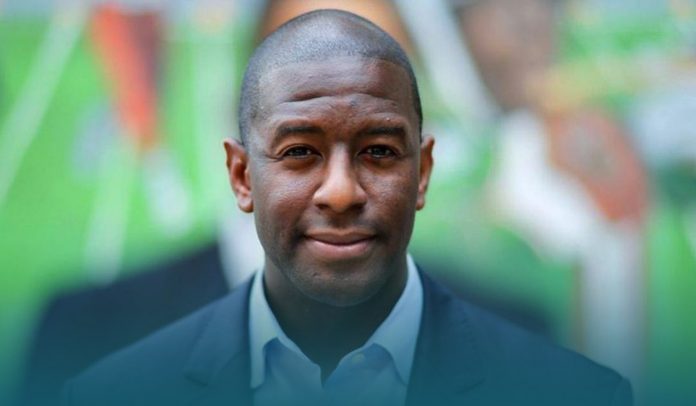 The former Democratic nominee for governor of Florida, Andrew Gillum identifies himself as bisexual in an interview on Monday. During an interview with journalist Tamron Hall, he told her that honestly speaking, he didn't identify himself as gay but he did identify as bisexual. He accepts that he didn't share his personal information publicly before.
The sensational interview with Gillum, a former contributor to CNN, based on the incident of February which he found drunk by police. According to the police report, the officers were responding to a potential drug overdose in a Miami hotel room he was in.
The police report read those police officers, who told CNN at the time to not pursue criminal charges. When the officers arrived at the scene just after midnight and found Gillum and another person, Aldo Mejias, in the hotel room. At that time, Gillum expresses his regret and announced in the same month to enter rehab.
The former Democratic candidate said that everybody believes the complete worst about that day. He doesn't have anything else to have to hide at this stage. He accepts that he broke down to his most bare place, to the place where he was not assured of his wish to further live. All this happen because people said too much bad about him.
The hurtful situation for Andrew Gillum
Gillum adds that the most hurtful thing for him that people accused him that he deceives his marriage and family. That was the most hurtful for him. Everyone does mistakes and people entitled to those mistakes without having every other respectable and positive part of the lives overturned. People assumed something else about him based on the incident.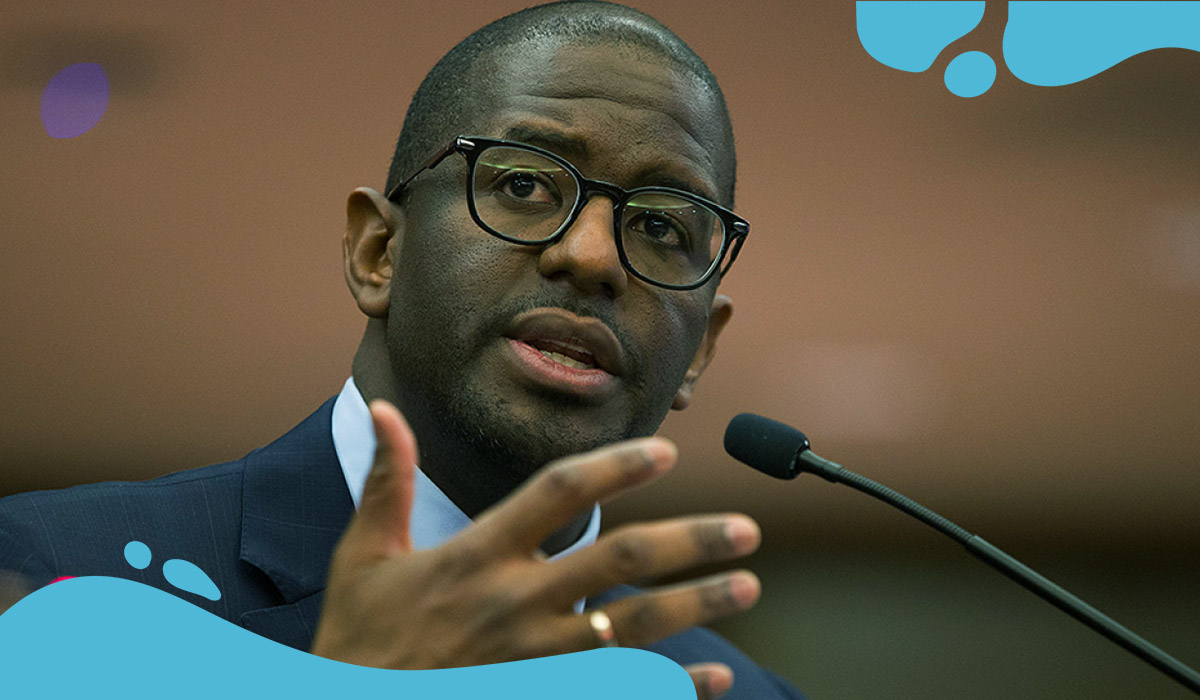 Gillum closely lost the Florida gubernatorial contest in November 2018 to Republican Ron DeSantis, conceding after a prolonged race that included a nationwide election recount. However, the campaign made Gillum a household name in state Democratic politics. Gillum was the mayor of Tallahassee before running for the Florida governor. Before that, he was the city commissioner of Tallahassee from 2003-2014.
Read Also: Biden criticizes Trump's discloses to Woodward