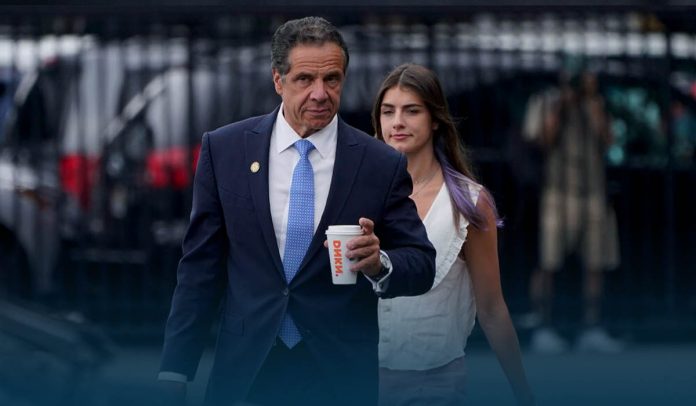 On Tuesday, New York governor Andrew Mark Cuomo resigned following a probe that found he sexually harassed eleven women, most of whom worked for Cuomo, capping furious downfall for one of the prominent politicians in America.
A Democrat Cuomo, who served since 2011 as governor of 4th most populous U.S. State, made a public announcement on Tuesday morning, a week after Letitia James, New York State Attorney General, released the results of a 5-month independent inquiry that inferred he'd engaged in a behavior that violated the United States laws.
In a twenty-minute televised address, Andrew Cuomo said that he was stepping aside and his resignation will be effective in fourteen days, de-railing a long political career that once appeared headed for a likely United States presidential campaign. He said the best way he can help now is if he steps aside and lets the government get back to governing, and therefore that is what he would do.
🇺🇸#NewYork Gov. Andrew #Cuomo resigned over a barrage of #sexual #harassment allegations Tuesday, a year after he was hailed for his leadership during Covid-19.

This comes after an investigation by NY's attorney general which found the allegations credible. @cathyruthi reports⤵️ pic.twitter.com/CRDc6bMzzF

— FRANCE 24 English (@France24_en) August 11, 2021
The 63-years-old Democrat Cuomo vigorously denied intentionally mistreating women, though he said he accepted whole responsibility for what he categorized as ill-conceived attempts to be humorous and affectionate. Moreover, he said that he'd concluded that fighting the allegations while remaining in office would paralyze New York State government and cost tax-payers million dollars at a time when the COVID-19 pandemic still poses a significant threat.
Who will Be Taking Over New York For Cuomo?
Furthermore, the governor of New York called the report findings "unfair and inaccurate," saying his accusers misinterpreted his gestures, words, and demeanor, insisting his conduct was always intended to be affectionate and friendly with women.
The inquiry, detailed in a scathing 168-page report, found that Andrew Cuomo kissed, groped breasts or buttocks, or made suggestive remarks to women, including some former and current government employees, and retaliated against one who accused him of sexual wrongdoing.
Cuomo had lost the party establishment support, with the U.S. President calling on the New York governor to resign and similar requests issued by Nancy Pelosi, House Speaker, both of New York's U.S.  Senators, two Democratic New York Congressmen, Bill de Blasio (NYC Mayor), and a host of GOPs in Washington.
When Andrew Cuomo leaves office in two weeks, the New York State will finally get its first female governor. A 62-year-old Democrat and ex-member of U.S. Congress from Buffalo, New York Lt. Gov. Kathy Hochul, will become New York's 57th governor.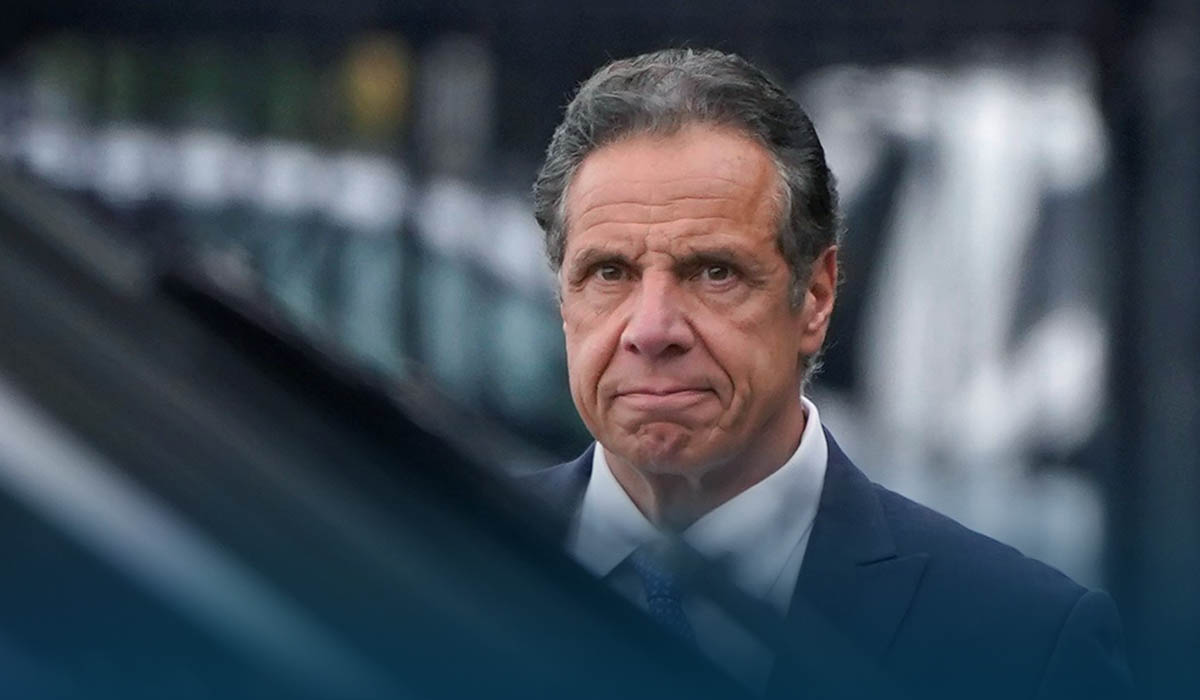 According to the New York Times, Hochul said in an early August declaration that "sexual harassment is intolerable in any workplace and certainly not in public service." In addition, Hochul stated that she agrees with Gov. Andrew Cuomo's decision to step down. It's the right thing to do and in the best interests of New York residents.
Andrew Cuomo has been divorced since 2005 from an American human rights activist and writer, Kerry Kennedy, the seventh child and third daughter of Ethel Skakel and Robert F. Kennedy. They've three adult daughters. Cuomo was romantically involved up till 2019 with Food Network host Sandra Lee.