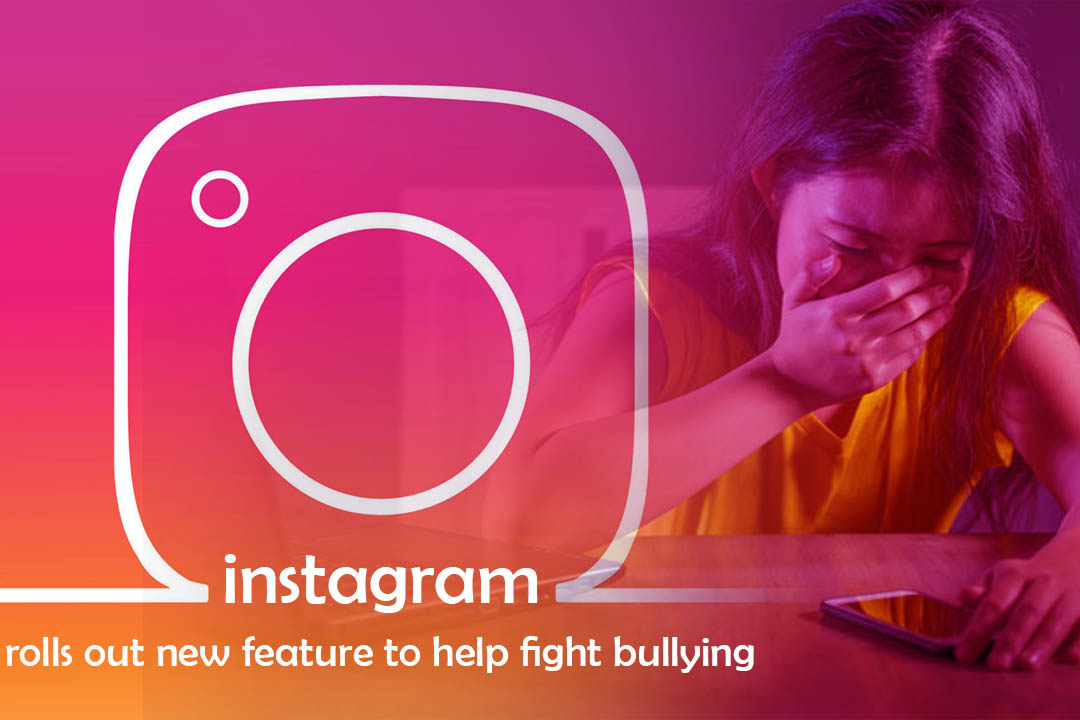 Head of Instagram, Adam Mosseri declared earlier this year that his social media network wants to take the fight against bullying from the front. Instagram announced its latest effort on 2nd October in the intimidating task: it's rolling out a new feature globally named as "Restrict," a tool, firm testing since July. In simple words, we describe it as when a person "Restrict" another user, comments on posts of the first user from the second user are only visible to both of them, whereas those comments invisible to the rest of users. Moreover, the restricted users also won't able to see if the first person active on Instagram at the moment as well as the first user read his direct messages or not.
Cyber-harassment or cyberbullying is a type of harassment or bullying with the help of electronic means. Also known as online bullying. With the escalation of different social media platforms, it is also becoming more common in teenagers. We called it cyberbullying when someone, particularly teens, harasses or bully others on the internet, mostly on social media platforms.
However, the user has also the option to make comments of a restricted person visible for others by approving their comments. Associate dean and professor at Peace University, Randi Priluck, focused on mobile marketing and social media, and he said that the good thing that Instagram doing something better than nothing. Whereas, the question is: How much will this help to attain the required results? According to a 2018 report from Pew, about 59% of the United States teens harassed or bullied online. Another report from a non-profit anti-bullying group stated that about forty-two percent of cyberbullying victims lied between the ages of twelve and twenty. It added those victims bullied on Instagram.
The reasoning of Instagram to Develop Restrict
The Reason for Instagram behind introducing Restrict is that young users of Instagram may be suspicious of blocking, reporting, or unfollowing the person could also make it challenging to keep tabs on the behavior of a bully. If the tool works as intended, it might give an opportunity for users to save themselves from the bully without notifying him. A professor at Florida Atlantic University and co-director at the Cyberbullying Research Center, Dr. Sameer Hinduja, expresses that the latest feature from Instagram is a positive move in the right direction, but various factors will determine its effectiveness. He said that we need to observe how it works out at scale and whether reasonable users of Instagram employ the feature.
A social media expert & assistant professor at Syracuse University, Jennifer Grygiel, said that Instagram should assure that features likewise Restrict won't harmful to users or have unintentional costs such as to escalate the bullying situations more. Furthermore, Grygiel also encourages the social media network to share the outcomes of Restrict, for example, whether it reduced online bullying or not. The firm also started rolling out new tool this summer that based on Artificial Intelligence to tell users when a comment could consider violent before it posted. Priluck praised that specific feature. She said that People share something on social media platforms without thinking about what they are sharing. Specifically, valid in the case of teenagers. The particular filter can help them to understand what they are saying may not appropriate.
Instagram to elaborate all forms of Bullying
In May, Instagram said while at an event with reporters that the firm making efforts to elaborate better what online bullying on the social media platforms looks like in all its forms. It's met with teens as well as parents to study more. On the whole, Instagram, along with its parent company Facebook experimenting with techniques to make the social media networks less toxic. Among those efforts, one effort of its recent tests to hide likes on Facebook and Instagram to lessen the pressure and comparisons with other people.
Read Also: Vaccine Hoax Hashtags Blocked on Instagram