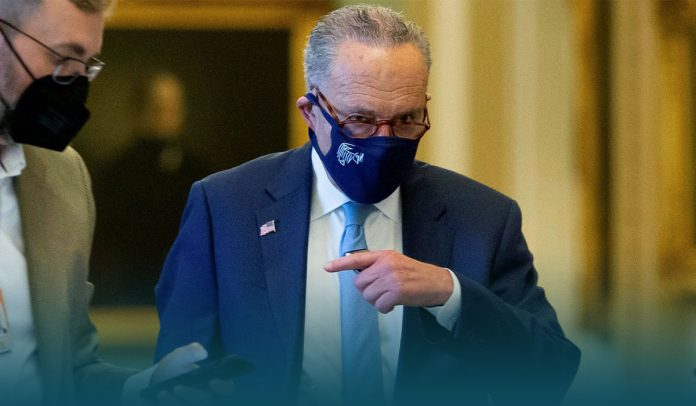 The United States has voted to provisionally raise the country's debt limit by 480 Bn dollars until 3rd December, preventing a historic default that experts express would have overwhelmed the US economy. The upper chamber of the US Congress passed a bill, 50/48, to extend the debt limit through early Dec. 2021, briefly ending a two-party standoff only eleven days before the administration's deadline to prevent a default.
Late on Thursday, the US Senate voted along party lines, 50/48, to extend the debt ceiling, providing temporary relief to executives and investors who had worried about an administration default as soon as October.
The bill passed with no GOPs joining Democrats in support. The vote came soon after the chamber voted 61/38 on a procedural move to overcome a Republican filibuster, and that was the first obstacle cleared. After that, at least ten GOPs needed to side with all Dems to cross the hurdle to proceed to a final vote; eleven in due course voted to advance the ballot.
The Senate has passed an extension of the debt limit avoiding a first-ever, Republican-manufactured default on the national debt.

— Chuck Schumer (@SenSchumer) October 8, 2021
Eleven Senate GOPs Breaking the Debt Limit Deal Filibuster
Those 11 Senate GOPs broke ranks on late Thursday to vote with all Dems to break a filibuster so that the debt ceiling agreement proclaimed earlier in the day could proceed. Their votes permitted the upper chamber of Congress to cross the procedural hurdle and proceed to raise the debt ceiling.
Here is the list of the GOP Senators who voted with the Democrats.
John Barrasso of Wyoming
Mike Rounds of South Dakota
Lisa Murkowski of Alaska
John Thune of South Dakota
Susan Collins of Maine
Roy Blunt of Missouri
Richard Shelby of Alabama
Mitch McConnell of Kentucky
Shelley Moore Capito of West Virginia
Rob Portman of Ohio
John Cornyn of Texas
Democrats and Republicans both have made evident that America mustn't default and that coming near to it would possibly bring devastating economic effects.
The leading member of the GOP conferences to vote YES was John Cornyn of Texas, who, after a lengthy pause, gave a 'strong thumbs up' to the clerk.
Earlier in the day, Chuck Schumer, Senate Majority Leader, proclaimed that both parties had reached a deal to avert the United States defaulting on its debt ceiling limit for the first time. Referring to a Senate vote, Schumer said they'd reached an agreement to extend the debt limit through early Dec. 2021, and they expect that they could get this done as early as the current day.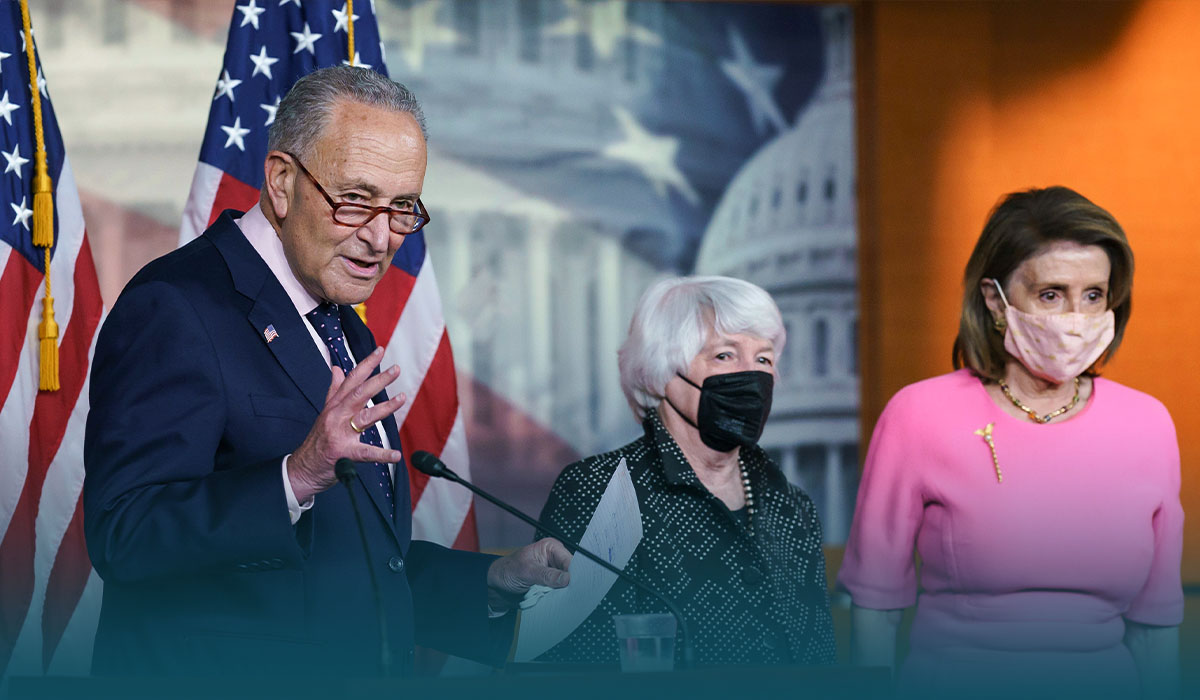 Moreover, Ohio Sen. Rob Portman, a GOP who favored the measure, called it 'unnecessary partisan.' Donald Trump, the former US president, also sent out a declaration urging GOPs not to support that terrible deal.