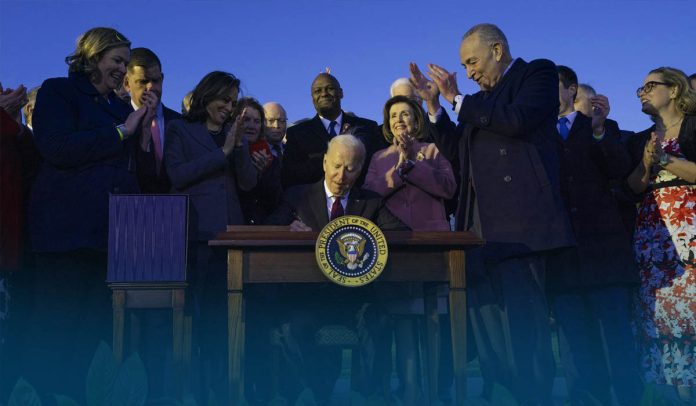 At a White House ceremony with legislators from both parties on Monday, Joe Biden, the President of America, signed into law a 1T dollars infrastructure spending bill before a bipartisan, celebratory gathering and marked the major legislative win, declaring that new infusion of cash for roads, airports, bridges and much more is going to make life 'change for the better' for Americans.
However, prospects are challenging for further bipartisanship before the 2022 mid-term elections as Joe Biden pivots back to more tough discussions over his wide-ranging 1.85T dollars social spending plan.
Today, I'm signing the Bipartisan Infrastructure Deal into law. We've accomplished what Washington has long promised but never done: a historic investment in this country's infrastructure.

— President Biden (@POTUS) November 15, 2021
While speaking from the White House South Lawn, Biden said that the bipartisan bill, he's about to sign off, is proof that in spite of the cynics, GOPs and Democrats agreed and delivered results. They could do this. They could deliver tangible outcomes for real people. Moreover, they're taking a memorable step forward to 'Build Back Better' as a nation.
Biden added that there in Washington, they've heard numerous speeches and vows and white papers from professionals. But, now, today, they're ultimately getting this done. So, therefore his message to Americans is that, the United States' moving again, and their life is proceeding to change for the better.
Latest Poll Shows Biden's Lagging Popularity
The event comes as the US leader is experiencing falling poll figures before 2020's critical midterms following staining governing loss for Dems in Virginia earlier in November. Dissatisfaction over the COVID-19 pandemic and following economic issues – including record inflation – contribute to Joe Biden's decreasing acceptance.
According to the latest ABC-Washington Post polling results, Joe Biden's overall approval rating now stands at 41%, with 53% disapproving. Surprisingly, those who express they highly disapprove of the way Biden has handled his job as President represent 44% of adults. Solid disapproval peaks at 80% among GOPs, through 45% on independents highly disapprove of President Biden's performance, as do 44% of White college graduates and 48% of suburbanites. And nearly half of US people blame the current US leader for the present rate of inflation.
President Biden Was Thankful to Legislators, Organized Labor
Furthermore, the US President was thankful to several lawmakers who were crucial to the infrastructure bill's passage, including Democratic Sen. Kyrsten Sinema of Arizona and GOP Sen. Rob Portman of Ohio, who both talked at the ceremony. Mr. Biden called Portman a 'hell of a good guy' and kidded that his admiration of the GOP wouldn't hurt Rob Portman since he is not in a row for reelection next year.
Moreover, remarkably, Joe Biden expressed gratitude to Mitch McConnell, the US Senate Minority Leader, who wasn't present at the signing event, for voting for that bill and speaking about its worth.
The United States leader also expressed thanks to several other Dems in the House of Representatives, including Nancy Pelosi, the speaker of the US House, and recognized several committee chairs, governors, and ranking members. In addition, Biden expressed gratitude to organized labor, who comprehends that it is about employments.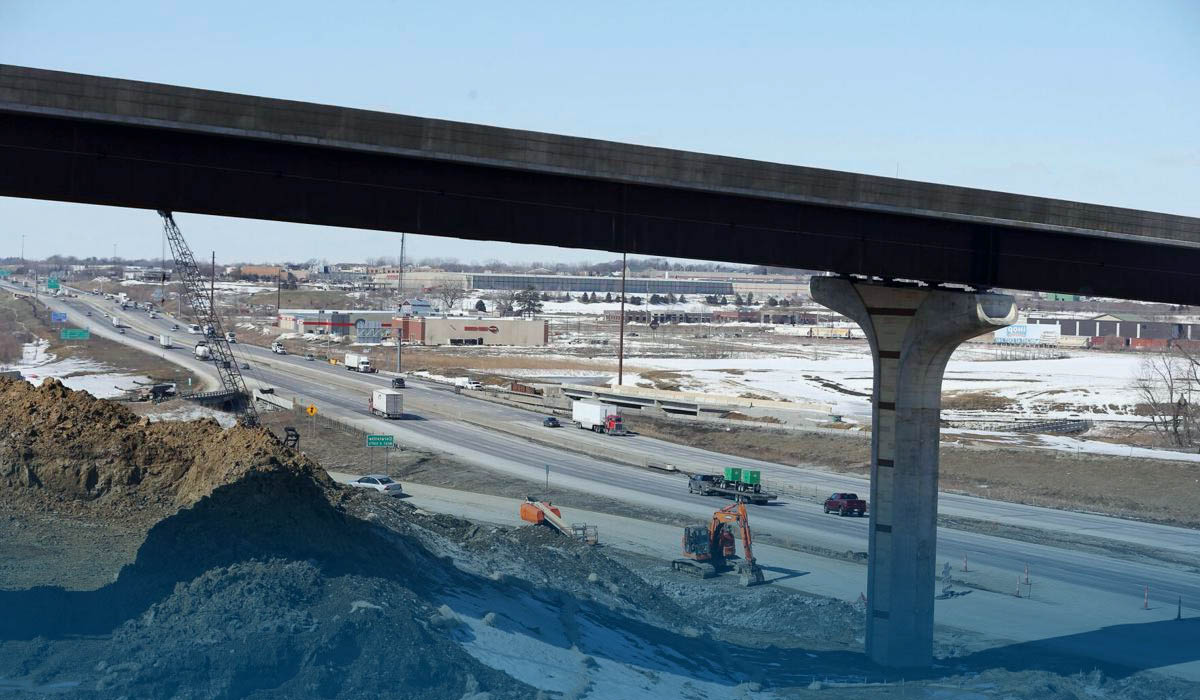 The lawmaking would deliver 550 Bn dollars of new federal spending in US infrastructure over 5-years, including money for airports, roads, bridges, rail, waterways, and mass transit. It also includes 65 Bn dollars for upgrading the country's broadband service. Moreover, the package invests billions of dollars in improving water systems and electric grids. Additional 7.5 Bn dollars would go to the installation of a countrywide network of plug-in EV chargers.