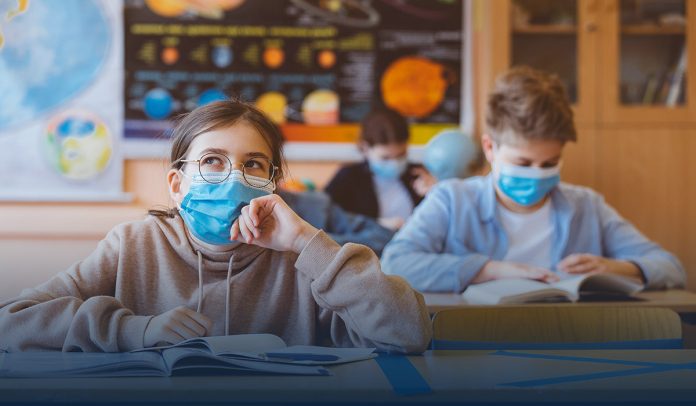 On Friday, the US health protection agency updated their instructions for schools to say that only those who have not been fully immunized against novel coronavirus need to use face-masks in classrooms and directed all schools to resume even in cases where community transmission of coronavirus disease is higher.
The US Centers for Disease Control and Prevention said that face masks are recommended for the students, teachers, and other staff members who aren't fully inoculated, though children 'under two' shouldn't use masks.
The @CDCgov says fully vaccinated students don't need to wear masks in classrooms anymore. But that doesn't mean your kid can ditch his/her/their mask when classes resume. We will explain on @NBCPhiladelphia at 4.

— Stephania Jimenez (@NBC10_Stephania) July 9, 2021
The CDC said that both immunized and unimmunized people don't need to use face-masks outdoors 'in general' at school. But it is suggested that those who are not fully protected wear face masks 'in crowded outdoor activities' or during settings involving sustained close contact with people who aren't fully inoculated.
Dean of the Fay W. Boozman College of Public Health at Arkansas University for Medical Sciences in Little Rock (UAMS), Mark Williams, said that science totally supports that. The vaccines are very effective in preventing virus infections, and if there is a breakthrough COVID-19 infection, it won't result in severe illness or hospitalization.
Vaccines Only Available for People Ages 12 and Older
However, coronavirus vaccines are only available for people ages 12 and older, leaving a large proportion of school-age children unvaccinated. The US CDC continues to suggest layers of protection for unprotected students, including wearing face masks, proper hand-washing, and weekly coronavirus testing. These additional protection layers might be particularly critical in areas of America where the highly contagious "Delta variant" is spreading quickly.
The CDC's instruction isn't a mandate. School districts and local administrations have the authority to decide whether to impose universal face-mask use or ditch it altogether, even for unprotected students. But school districts and counties across the United States are already starting to make their decisions.
Connecticut, California, Delaware, Washington, New York, North Carolina, New Mexico, Illinois, Virginia, and Hawaii are the ten US states which have still mandated face-masks in schools even as the state dropped mask orders.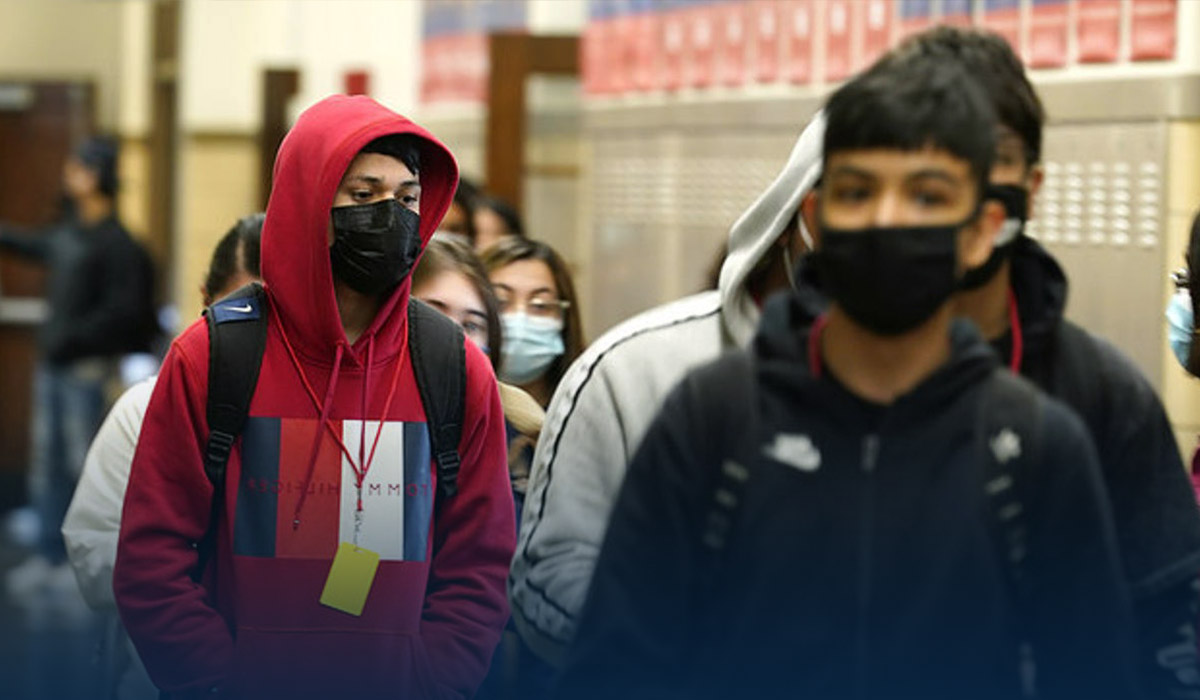 According to the nation's health protection agency, 23.9 percent of twelve-to-fifteen-year-olds are fully protected, along with 36.4 percent of 16 and 17-year-olds. However, children under twelve are still ineligible for the COVID-19 vaccine.
In Missouri, which has one of the highest rates of new coronavirus cases in America, the Clay County Public Health Center has said that face-masks wouldn't be required for children when they return to school this Autumn.