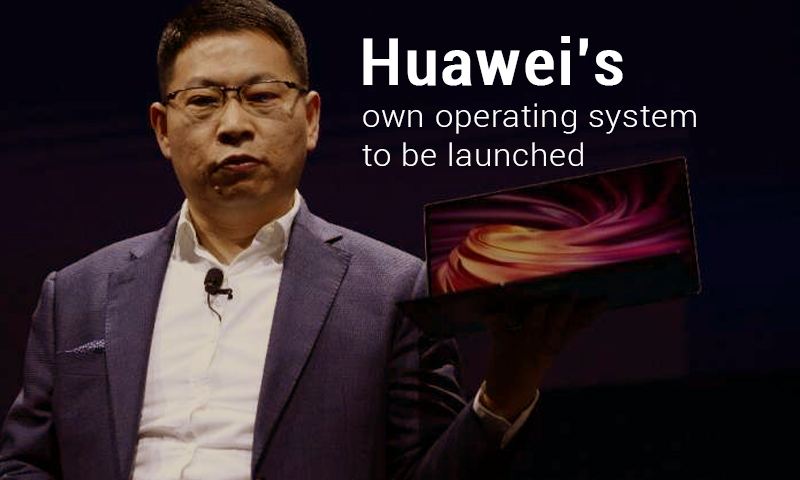 The head of Huawei's consumer division said that the company could finalize its own operating system for laptops and smartphones by the end of this year. However, he expressed that it happen in just only one case if Huawei entirely banned to use Microsoft and Google software.
The United States put the Chinese technology firm on a blacklist that needed American companies to get approval from the government before vending something to Huawei. It clearly reflects that in the near future Huawei would not be able to license Google's Android OS version that complete with all of the United States firm's services.
Whereas, Washington approved a temporary ninety-days reprieve for Huawei that will permit it to continue using the technology of America. In the past, Huawei said that its own their own operating system waiting in the queue if it permanently banned from Microsoft and Google software. One of the top executives of the company stated that their operating system might ready in the last quarter of the present year. In addition, its version for markets outside China will make available in the first or second quarter of 2020.
Huawei's CEO About their Own Operating System
CEO of Huawei's Consumer business, Richard Yu told that right now they still committed to Google Android and Microsoft Windows. However, if they are unable to continue using these services, they will launch their plan B to use their own operating system. Furthermore, if Huawei isn't permitted to use Android, it may harmful because the phones won't have the Play Store of Google where users can download applications. As an alternative, consumers need to discover other methods to install their favorite apps in their Huawei phones.
Though, Yu said that Huawei still has its own app store, named as the App Gallery, that will available on its own OS. Currently, the App Gallery installed on the devices of Huawei, but the Play Store of Google is usually the default app store for users. The executive of Huawei stressed that they only rolled out their own operating system in the case if they permanently banned from using the products of Microsoft and Google. Moreover, he said that they want to move in this direction, but they forced to do that due to the government of the United States. And this step of the United States government is not a bad thing for China but also for the companies of the United States because they always use to support the US business.