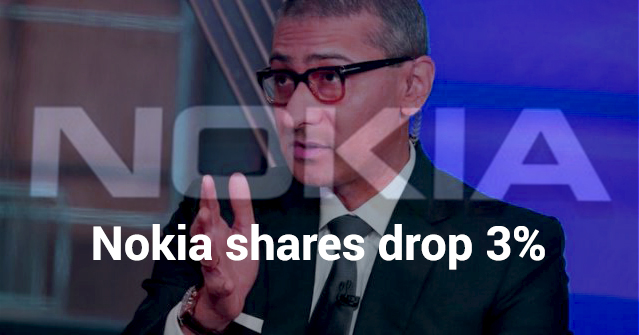 On Monday, the shares of Nokia, the Finnish telecommunication firm dropped about 3% when Goldman Sachs' analyst demoted the stock from neutral to sell. Hameed Awan and Alexander both are senior analysts, and they expressed that Nokia is facing the risks of downside due to the growing competition from South Korean Samsung and Swedish Ericsson.
Shares of Nokia outdid the tech sector of Europe by approximately two percent from the last six months, as investors have hope that the rollout of new wireless networks of 5G would help to boost the revenues of the Finnish tech firm. The analyst of Goldman stated that might be the investors too positive about Nokia gave a slow start with the organization's own projections.
Moreover, the analyst also told that they believe that there is a room for more downside to the agreement, their latest evaluations now factor in revenues with lower network. And that an additional conservative margin trajectory with extra muted growth in the extremely cost-effective patents business.
According to the estimation of Goldman, tech giant of China Huawei and Nokia each capture 23% of the wireless networking market of the world as related to Ericson that holds 29% of the market share. However, Samsung has just 5% of shares in the market due to which it stayed behind the top three competitors.
Samsung to Bring 5G
On the other side, Samsung is making efforts to bring 5G wireless network to make their equipment's super-fast and to roll out internationally. Experts also added that Samsung previously partnered with Verizon to offer 5G equipment in the United States. They said that gains of Samsung could present the risks for Nokia.
One of the analysts believed that they see the success of Samsung in increasing the share in the United States as main validation of its technology's quality, specific at Verizon which considered among one of the most innovative 5G players of the world.