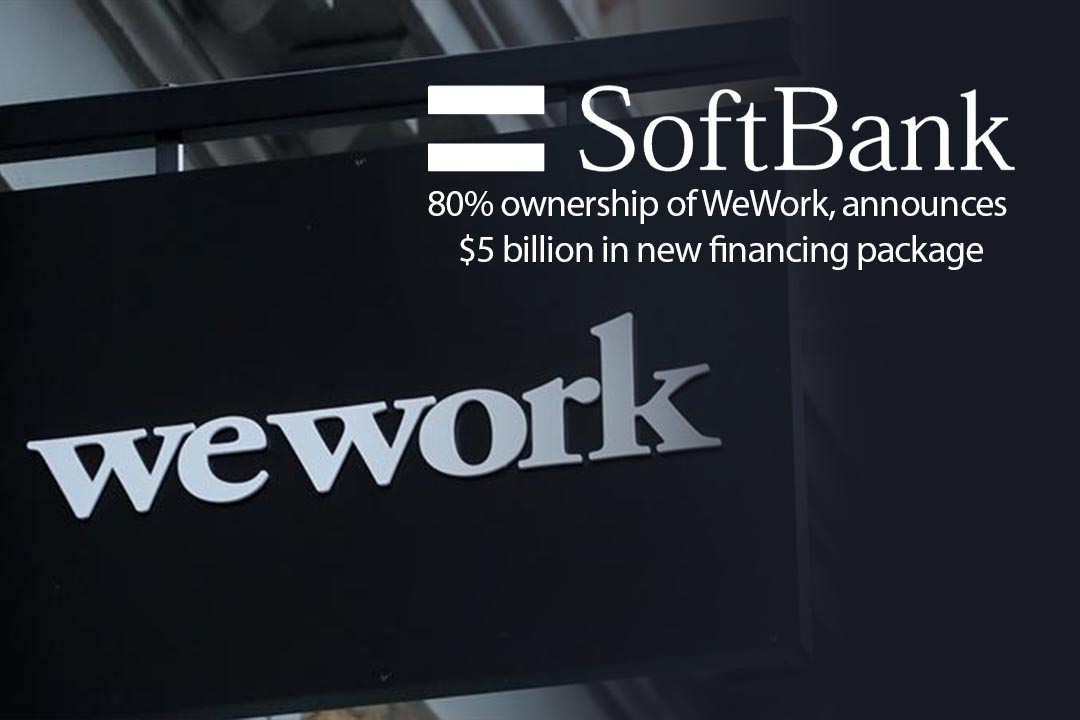 SoftBank announced that it cracked a deal with WeWork to take control of it. The firm said the Japanese multinational would give $5 billion in the latest financing deal and over $3 billion in a tender offer for current shareholders. Moreover, WeWork said in a press release that SoftBank would also boost up an existing $1.5 billion financing commitment. After finalization and tender off, the stake of SoftBank in WeWork will be about eighty percent. Masayoshi Son, CEO, and Chairman of SoftBank, stated that SoftBank is a company that believes the world is facing a huge transformation in the way how people work. WeWork is leading this revolution from the front.
The billionaire Japanese said growth challenges of WeWork are not unfamiliar to the leading technology disruptors of the world. In a statement, Son expresses that since the goal is unmovable, SoftBank have plans to double down on the firm by giving a momentous capital operational and infusion support. He added, they continue committed to WeWork, its landlords, member customers, and its employees. Tokyo-listed SoftBank's shares had dropped around three percent ahead of the announcement.
WeWork to Appoint Marcelo Claure as Executive Chairman of its Board of Directors
As part of the agreement, WeWork said it would appoint Marcelo Claure, the chief operating officer of SoftBank, to executive chairman of its board of directors. Also, the company said that Adam Neumann, the former CEO of WeWork would become a board observer, as the firm expands the director's panel and receives voting control about his shares. On Tuesday, the Wall Street Journal reported that SoftBank would give Neumann as more as $1.7 billion in exchange for his deal to resign as chairman and give away his voting rights.
WeWork's Adam Neumann set to receive a $1.7 billion deal to step down from its board, which will include a $185M "consulting fee" from SoftBank and $500M of credit from the investor – WSJ https://t.co/xqHiMhBpyV

— CNBC Now (@CNBCnow) October 22, 2019
SoftBank to spend about $4 billion to $5 billion on New and existing Shares
David Faber of CNBC reported on Monday that SoftBank might spend between $4 billion to $5 billion on existing and new equity shares in the parent company of WeWork, The We Co. The agreement would give worth to WeWork between $7.5 billion to $8 billion on the basis of pre-funding, a fraction of the $47 billion private evaluation assigned to it earlier. Co-CEO's Sebastian Gunningham and Artie Minson replaced Adam Neumann in Sep after he concerned scrutiny for his uncommon leadership style and deceptive conflicts of interests.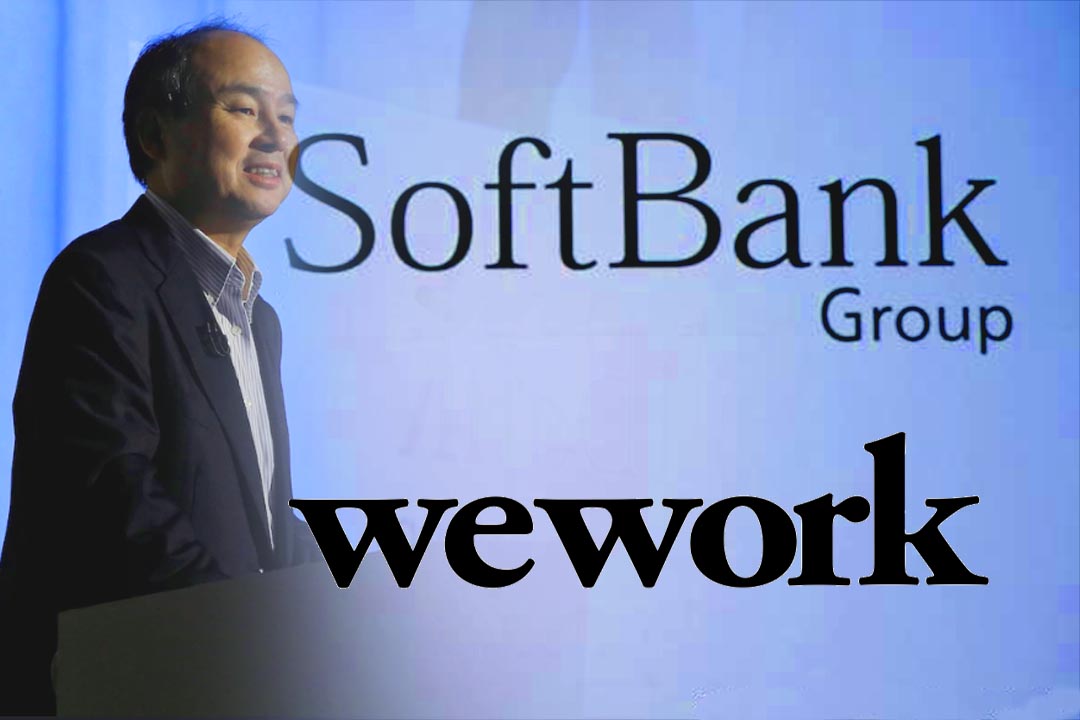 WeWork drew its IPO filing last month amid criticism from investors, dwindling IPO valuation, and mounting losses. Since the withdrawal of Newmann, the new leadership of WeWork made efforts to get the firm back on track of progress, and those efforts also include the sale of many businesses. According to The Guardian, the firm also expected to dismiss a minimum of two thousand people, or in other words, thirteen percent of its staff, as well as more job cuts, might on the way.
Read Also: Softbank & Amazon collectively help Tech start-ups of UK