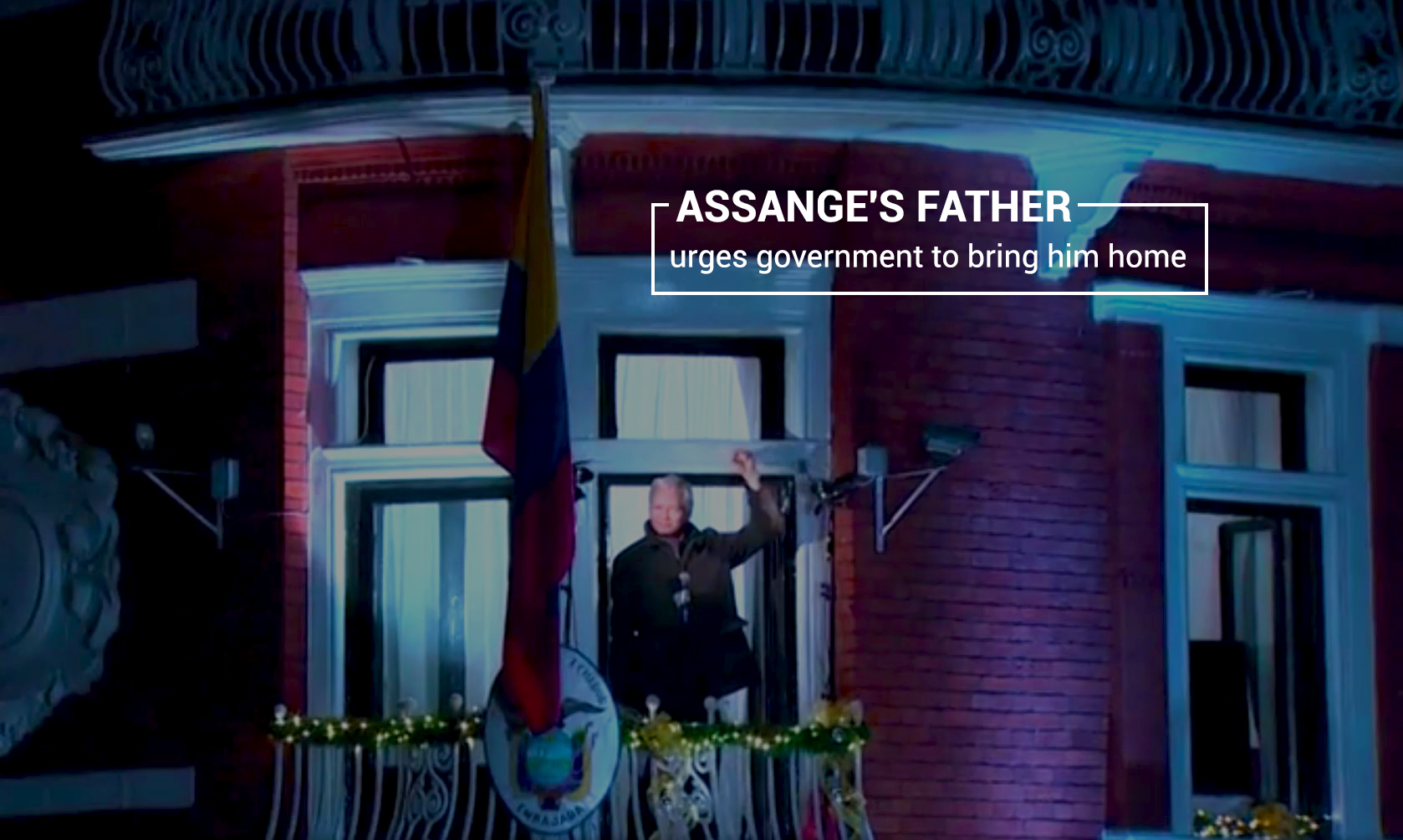 Father of Julian Assange requests the government of Australia to make efforts to bring his son back to home. During an interview with the newspaper of Australia, he called the govt to bring the founder of WikiLeaks home. Earlier in this week while his son arrests in London, John Shipton speaks for the first time. He added, he shocked to know that British police arrested his son at Ecuadorian Embassy. Shipton told that the way they were dragging down his son from the steps and it really hurts him. I am seventy-four, and he is just forty-seven, and it is such a big shock for him. Assange holed up in the embassy for about seven years, however, now on Thursday, Ecuador takes away his asylum.
Video Footage of Assange during his Arrest
A Video taken that reveals that Assange's face full of heavily beard, he was shouting and waving while several police officers pushed him into a police van. Assange's father Shipton stated that for many years he is living as similar to a high-security prisoner as he cannot go to the toilet for fulfilling his fundamental daily needs. There are a lot of cameras that are watching his each and every activity. He called on both Prime Minister Scott Morrison and the government of Australia to do some positive actions to help his son for escaping from this trouble, Shipton added.
Comments of Shipton came after greater than seventy MPs called on Home Sectary of UK, Sajid Javid to hand over Assange to Sweden Authorities if that state reopens its inquiry into sexual assault and rape allegations and appeal his extradition. On the other hand, Assange negates the claims of Sweden. Also, he is facing extradition to the United States on an only charge of conspiring with the ex-Army intelligence analyst of US, Chelsea Manning to steal the secrets of the military.
Repeatedly he denied all the charges. At present, Assange is under prison at London Belmarsh and is famous for holding high-profile extremists and terror suspects like Anjem Choudary and Abu Hamza. In Wales and England, the prison in southeast London is one of the just three high-security local prisons.
The lawyer of Assange said that he is not above from the law and never concerned about facing the justice of the United Kingdom or Sweden.