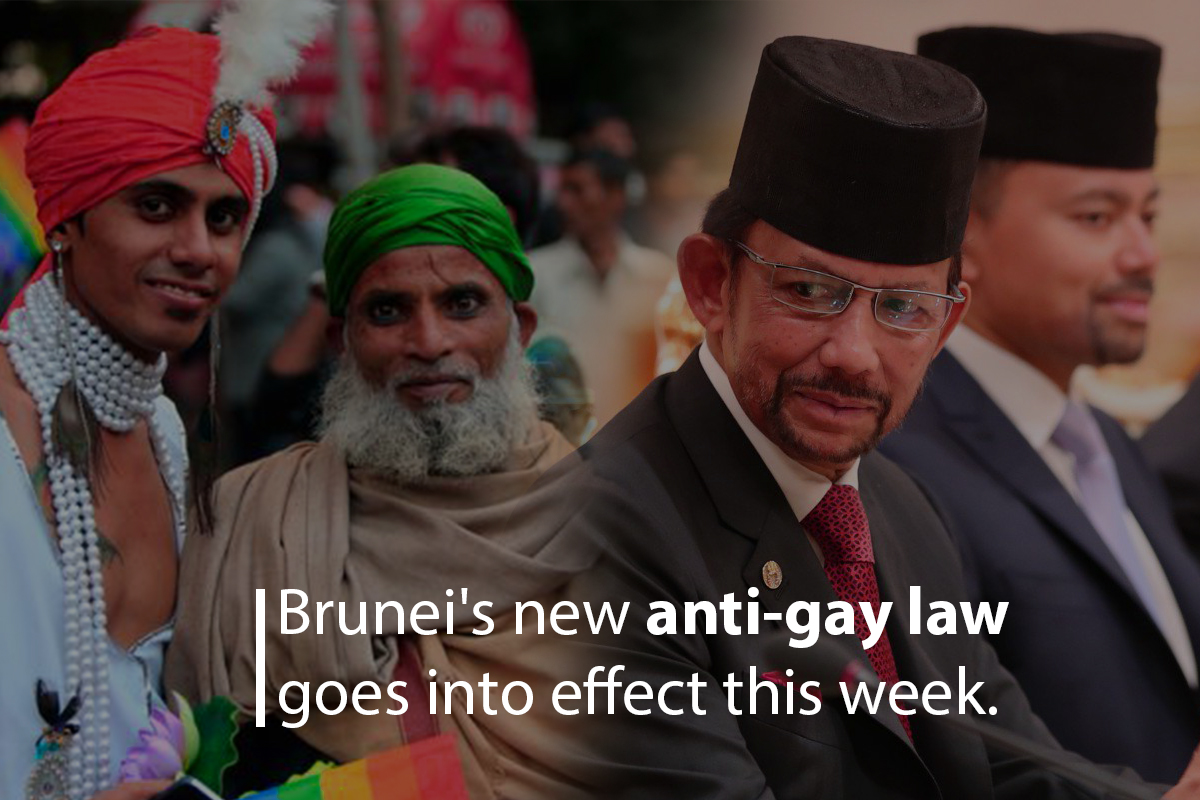 In Brunei, the law for homosexual sex and adultery will go into effect on Wednesday which will give the death penalty to accused persons. According to the new Sharia law, if anyone found guilty of this evil doing, he will be stoned to death. Actually, it is as per the Islamic legal system which outlines strict physical punishments. Hassanal Bolkiah, the Sultan of Brunei, announced these strict laws in 2014 and gradually rolled out in the small state on the island of Borneo in Southeast Asia. In December, on the website of Brunei attorney general, the most recent phase of an implementation having the strict provisions was announced silently.
The website of the government states that the Sultan of the state doesn't expect from other people to agree and accept it. However, it would enough if others only respect the nation in the same way, so it respects them also. The Prime Minister's office of Brunei releases a statement on Saturday that the officials don't have plans to terminate the law. The report also describes that Brunei Darussalam is a fully independent and an Islamic sovereign state and enforces its own laws like other independent countries. After the announcement about the implementation of the law, many country's representatives record their protest against it, and they termed it as a brutal law.
Around the world Reactions on Anti-gay Law
United States Department of State
The state department of the U.S. said that they are concerned by Brunei's latest law about homosexual sex as few of the punishments in the law seem to be inconsistent in accordance with the obligations of global human rights. Furthermore, they also expressed that all the governments and their administrations have a responsibility to guarantee the universal human rights & fundamental freedoms to all the people including the LGBTI people. However, the state Department clarify that they strongly condemn the violations of human rights and abuses against LGBTI persons.
Chancellor of Australia Sebastian Kurz Reaction
Sebastian Kurz in his statement said that the decision of Brunei to announce the death penalty for doing gay-sex is inhumane & brutal and it should be taken back. Also he tweeted that he call on the Sultan of Brunei to roll back the decision of giving the death penalty by stoning for the acts of homosexual sex among the agreeable adults. It also goes the plane for all other states who are practicing the same inhuman and cruel laws. Moreover, he said that not anyone should criminalized because of their gender identity or sexual orientation.
Ex-Prime Minister of New Zealand Helen Clark on Brunei's Decision
Clark said that the implementation of new panel code providing the punishment of the death penalty by stoning for gay-sex was a piece of shocking news for him. Likewise, she tweeted that it is tough to understand what could be driving such a brutal move that stands in plain opposing the fundamental principles of human rights.