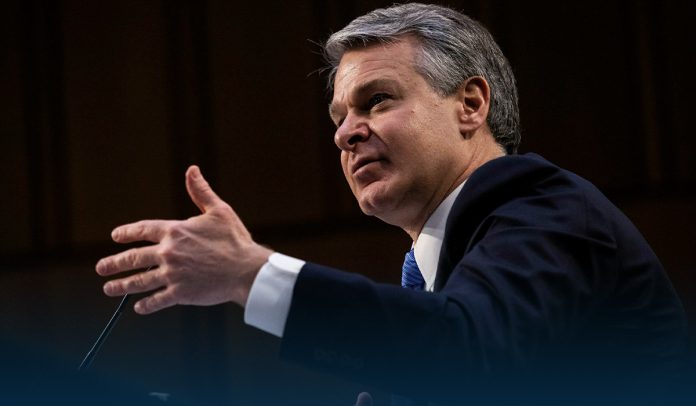 Chris Wray, the FBI director, debunked conspiracy theories promoted by right-wing supporters of former American President Donald Trump on Tuesday, saying that there was no evidence that leftist extremists disguised themselves as Trump followers to storm the U.S. Capitol.
Chris Wray said in testimony to the Senate Judiciary Committee at a hearing to address concerns about the intelligence bureau leading up to the Capitol riot and the domestic terrorism threat more broadly that they haven't to date seen any evidence of anarchist violent extremists or people subscribing to Antifa in connection with the January 6. Moreover, Wray said that does not mean the FBI isn't looking, and the FBI will continue to look, but at the moment we haven't seen that.
Wray clarified that the FBI's ongoing investigations hadn't found Antifa's involvement in response to Senator Patrick Leahy's question.
Senator Dick Durbin (D-Ill.) asked Mr. Wray to clarify rumors found online that 'fake Trump supporters' might have infiltrated crowds that attacked the U.S. Capitol to disparage the former president Trump.
Mr. Wray also declined to disclose or confirm the death cause for U.S. Capitol Police Officer Brian Sicknick.
Durbin told reporters on Capitol building on Monday that he thinks domestic terrorism, racial-based hate groups have become a major threat in America. Moreover, he wants to know if their intelligence operations have taken this into consideration in establishing the priorities.
Validating that the FBI doesn't evaluate perpetrators based on the left or right political spectrum, Wray testified that it is clear a large growing number of those arrested so far in connection to January 6 could be considered as racially motivated extremists or militia violent extremists, naming both the Proud Boys groups and the Oath Keepers.
Raised Concerns in a Letter to Wray
Chairman Durbin and other Democratic committee members raised concerns in a letter to Wray ahead of the hearing over whether the FBI is allocating law enforcement and intelligence sources in a manner that reflects the measure of the threat posed by violent White supremacists.
The letter stated that some members of the right-wing militia Oath Keepers and the Proud Boys, had been indicted in connection to the January 6 attack. NPR reported that the chairman also told reporters on Monday that he has questions for Wray regarding intelligence leading up to the insurrection.
Durbin asked that what he knows and when did he know that? Moreover, Durbin asked who he told that. These were the questions also raised in other hearings, but he is the man of the hour.
The FBI Norfolk Field Office sent a memo to U.S. Capitol Police on January 5 suggesting that a coordinated attack was to target the U.S. Congress. The notice was first made public by The Washington Post on January 12. However, last week, Steven Sund, former Capitol Hill Police Chief, testified that he didn't learn about it until weeks later, as recently as the day before he addressed U.S. Congress. The Capitol police also produced its intelligence memo signifying a similar coordinated attack on Congress as early as January 3.
Wray is also likely to be pressed on how the FBI is investigating future threats after Capitol Hill Police Acting Chief Yogananda Pittman testified last week before the House Appropriations Subcommittee on the Legislative Branch that militia crowds present on January 6 have states desires to 'blow up' the Capitol to 'kill as many members as possible' when President Biden addresses U.S. Congress.
Hundreds of Individuals charged So Far
Mr. Wray may also face questions about the FBI's investigation into the massive Russian hack of corporations and American government agencies, which chanced when elite hackers injected malicious code into a software update.
Read Also: Microsoft Discovers 40 Organizations Targeted in Massive Cyber Breach
The American Justice Department has charged more than 300 people on criminal counts ranging from conspiracy to attacking police and obstructing the U.S. Congress.
Five people in attendance died that day, including a Trump follower and a U.S. Capitol Hill police officer both killed in conditions that are still unclear. According to the reports, three others also suffered fatal medical experiences.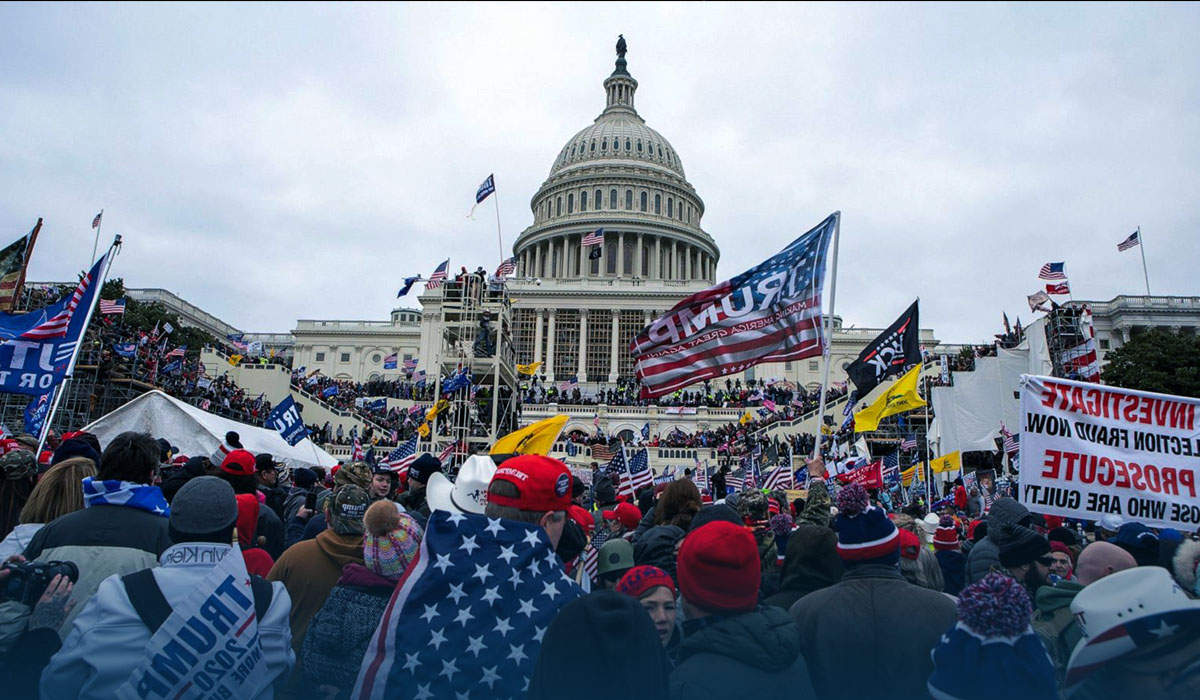 Authorities charged at least 18 people associated with the far-right Proud Boys, which Canada categorized a terrorist group in February. Moreover, nine people tied to the Oath Keepers are facing charges they conspired far back in November to storm the U.S. Capitol to prevent Mr. Biden from becoming president. Joe Biden took office on January 20.
The Federal investigators including the FBI, came under scrutiny since January 6 for not doing enough to protect the Capitol building ahead of the riot.
On January 5, the FBI's Norfolk, Va. office distributed a raw, unverified intelligence report which warned that violent extremists intended to disrupt the U.S. Congress.