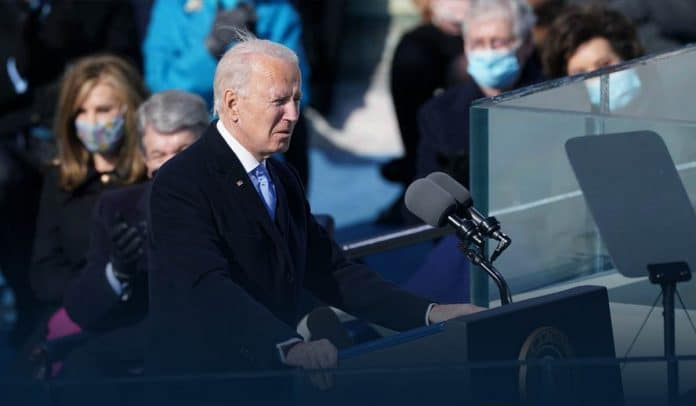 Joe Biden, sworn in as the 46th US president on Wednesday, January 20. Biden and Kamala Harris took the oath of office from the West Front of the US Capitol in a ceremony with no public attendance amid security concerns. Kamala Harris became the first female, black vice-president, the first person of South Asian descent, and the first African-American to be sworn in.
The National Mall, facing the Capitol Hill, was decorated with around 200000 flags to signify the absent crowds.
Chief Justice of Supreme Court, John Roberts, administered Joe Biden's oath of office with 13 minutes left in Trump's tenure. Mr. Biden was sworn in with his hand on his family Bible. Standing beside Joe Biden was first-lady Jill Biden, his son, Hunter Biden, and Ashley Biden (daughter).
President Joe Biden has taken over the official @POTUS Twitter account, telling users he is heading to the White House's Oval Office.
There is no time to waste when it comes to tackling the crises we face. That's why today, I am heading to the Oval Office to get right to work delivering bold action and immediate relief for American families.

— President Biden (@POTUS) January 20, 2021
National Guard Troops
The Pentagon authorized a maximum of 25000 National Guard troops on January 15 to safeguard the US capitol Hill. National Guard members steadily increased in the days leading up to the inauguration day.
On January 14, National Guard troops on duty were 7000 in number. Then the members increased to 10000 on Jan. 16, 16500 on Jan. 17, 21500 on Jan. 18(evening). Finally, the security team increased to 25000 on Jan. 19 (morning).
President Donald Trump departed the White House on Wednesday morning for the last time during his tenure and became the first president ever not to attend his successor's inaugural ceremony.
Mr. Biden signed several administrative orders, addressing the COVID-19 pandemic, the American economy, racial injustice, and climate change.
Kamala Harris has likewise taken over the vice-presidential Twitter account, posting a brief message. "Ready to serve."
Ready to serve.

— Vice President Kamala Harris (@VP) January 20, 2021
Biden's Inaugural Speech
President Joe Biden's 21-minute inaugural speech laid out his broad vision to unite the state prefaced by the various influences of the coronavirus pandemic, economic strife, climate change, political polarization, and racial injustice.
Joe Biden pointed out that novel coronavirus silently stalks the state. Moreover, Covid-19 has claimed more than 400000 American lives since its inception, shifted to the economic dip caused by the pandemic, and addressed the call for racial justice.
Mr. Biden composed the address with the assistance of Vinay Reddy (speechwriter), senior advisor Mike Donilon, incoming State Secretary Tony Blinken, and chief of staff Ron Klain.
Joe Biden declared the January 6's presidential change as an America's victory for the cause of American democracy. He said that democracy is precious and fragile. Moreover, Biden noted that democracy had succeeded today.
In Biden's first speech as president, he said the American story depends not on anyone but all American people. Moreover, he said the nation would press forward with speed and urgency.
The New York Times defined Biden's speech as a direct rebuttal in tone to Mr. Trump's inaugural address (in which Mr. Trump spoke of American carnage). As Biden called for an end to the uncivil war of demographic, political, and ideological American cultures through a greater embrace of diversity, the American people must open souls instead of hardening their hearts.
Biden opposed Politicians seeking gain through Weaponization
In the speech, President repeated his campaign pledge to fight as hard for those who didn't support him as for those who supported. Meanwhile, he expressed his opposition to politicians who seek to gain from its weaponization. He showed a passive reference to Donald Trump, who often made false statements while being in office. Biden stated that the dream of justice for all would be delayed no longer.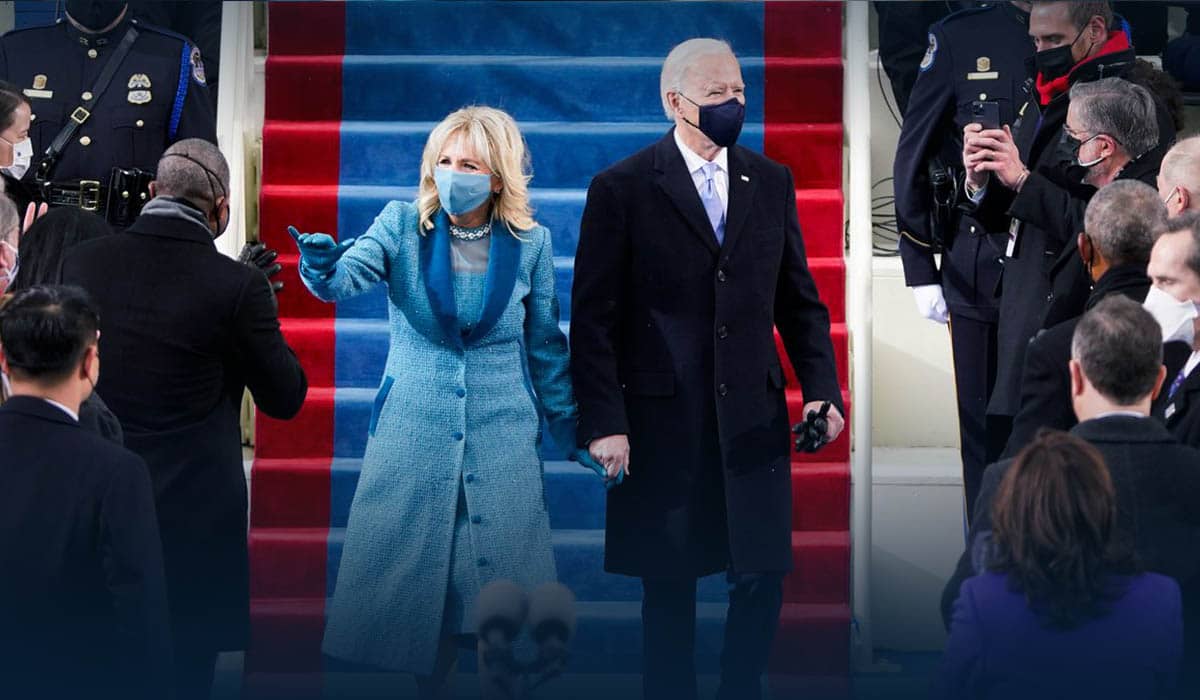 Biden's address comes just two weeks after the Jan. 6 Capitol riot leaving five people dead, including a US Capitol Police officer, as pro-Trump protesters stormed the Capitol as a joint session of Congress attempted to certify the electoral college votes for Biden's 2020 presidential victory.
Joe Biden openly criticized white supremacy and nativism, calling them an ugly reality of American life that clouds the American ideal set out in the US Declaration of Independence, that "all Americans are equal."