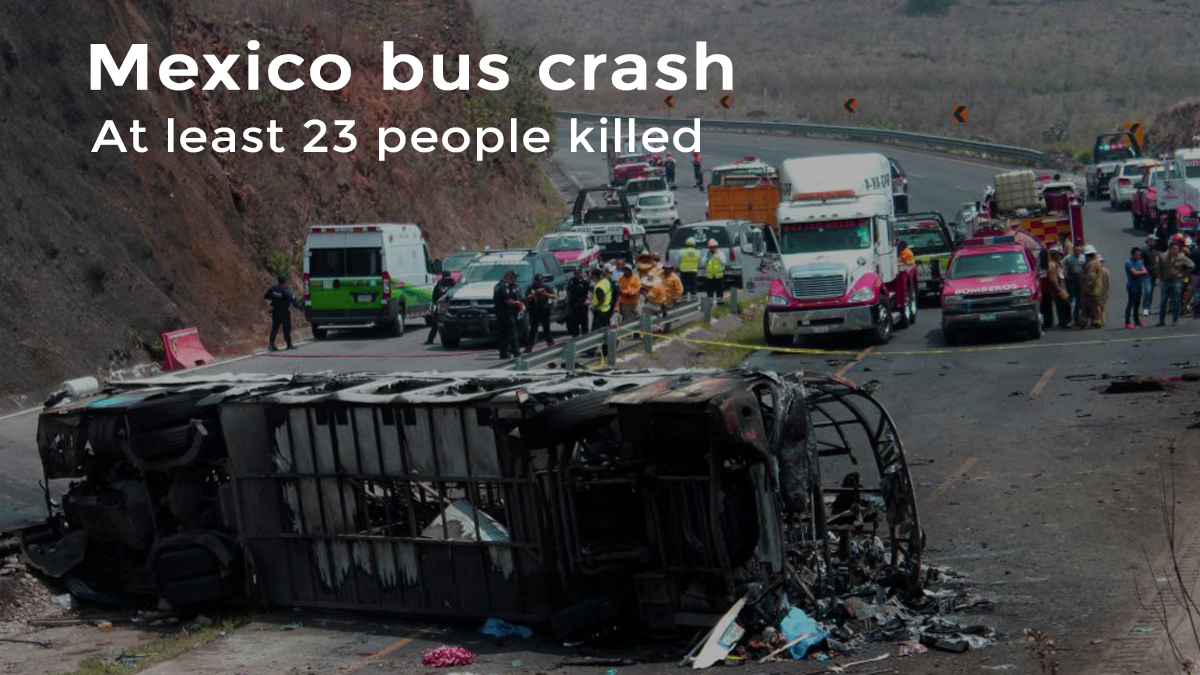 About twenty-three people killed in a bus accident in Mexico. The terrible incident happens when a Catholic pilgrim carrying bus hit a cargo truck and catches flames of fires. The state government said that the accident occurred in the Veracruz state of Mexico near the municipality of Maltrata.
According to Mexican federal police, the visitors were returning home to the Archdiocese of Tuxtla in Chiapas after visiting Basilica of Mexico City. Moreover, Veracruz Civil Protection Department stated that thirty people evolved in the bus accident that shifted to the local hospital.
The state government of Veracruz said on official account on Twitter that in an organized manner, the Veracruz Government's Task Forces will work in the care of the mishap that happened. Furthermore, he said that they continue to give support to the affected people involved in the disaster.