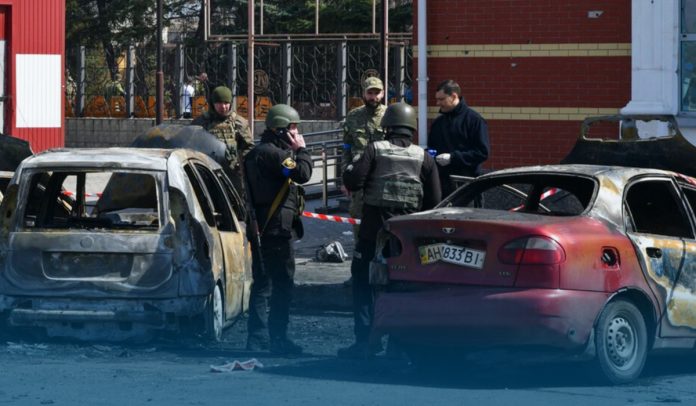 The East European embattled country of Ukraine and its allies blamed Moscow for a rocket attack that killed at least fifty-two people, including 5 children, in a packed train station. According to officials, the train station was crowded with children, women, and the elderly escaping the threat of Russian military aggression in the country's East.
Officials of the Ukrainian Railways said at least eighty-seven people were injured at the train station in Kramatorsk, a city in Eastern Ukraine that was being used to vacate people. The President of Ukraine called the deadly rocket strike a 'deliberate' attack on Ukrainian civilians.
Moreover, the officials said that thousands of civilians were waiting for evacuation trains early on Friday, anxious to escape heavy shelling by the Russian military across the extensive Donetsk, an industrial city in Ukraine's East located on the Kalmius River. Both Moscow and Kyiv have since accused each other of the missile attack.
The European Union, Britain, and the United States have condemned the strike and have since proclaimed more military aid for Ukrainian forces and people. And Oleksandr Honcharenk, Kramatorsk Mayor, told the media that the railway station was struck at around 07:30 GMT on April 8.
'completely unacceptable'
Volodymyr Zelenskyy, the Ukrainian President, said on social media that without the strength and courage to stand up to them on the battleground, Russian military forces are skeptically damaging the civilians. The leader of Ukraine added they anticipate a robust global response to this 'war crime.'
The attack on a Ukrainian train station is yet another horrific atrocity committed by Russia, striking civilians who were trying to evacuate and reach safety.

— President Biden (@POTUS) April 8, 2022
The United Nations, an intergovernmental organization whose determination is to maintain international peace & security, develop friendly relations among countries, called the strike on the station and other assaults 'completely intolerable' and gross violations of the 'International Ethics,' for which the committers must be held answerable.
Stephan Dujarric, the Spokesperson for the U.N. Secretary-General Antonio Guterres, repeated UN Boss' call for an immediate halt to this cruel war in Ukraine. According to the railway officials, two rockets hit a train station in the eastern Ukrainian city of Kramatorsk.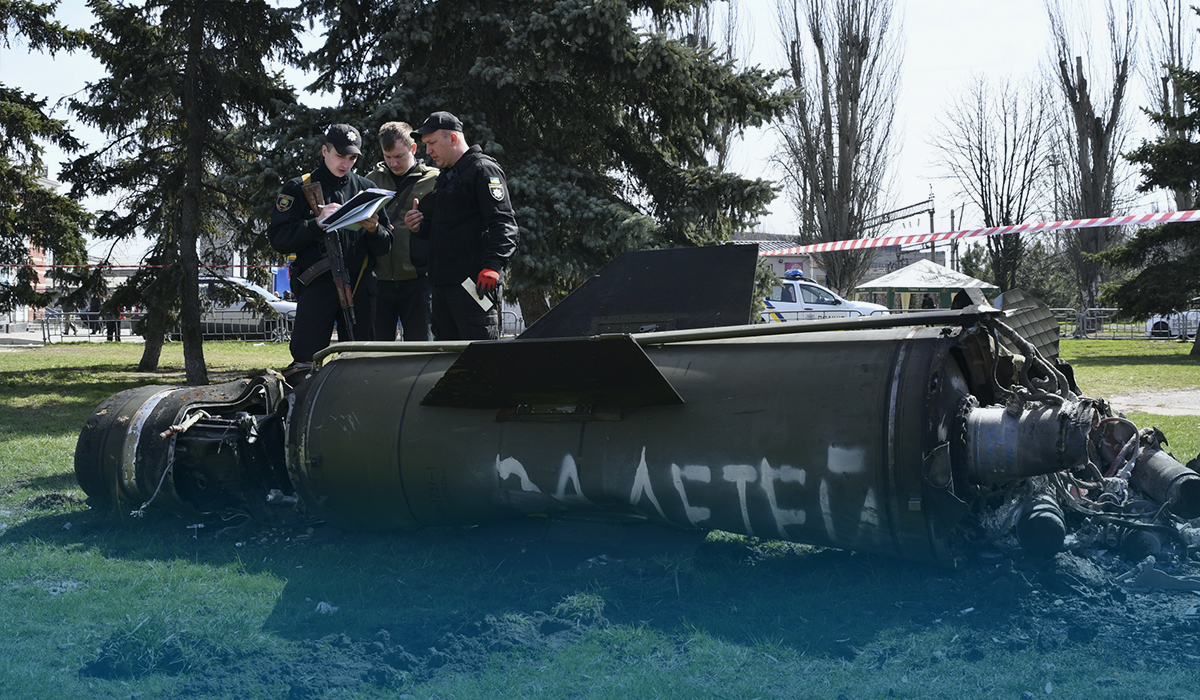 The Kremlin denied launching a rocket strike and, in turn, accused Kyiv, saying it doesn't use the kind of projectile – the Tactical Ballistic Missile OTR-21 Tochka – that stuck the station. However, on 31st March, the Defence Blog website reported that a Russian military vehicles convoy carrying the recently retired rockets, missiles – known as Tochka short-range ballistic missile system (Western reporting name SS-21 or Scarab) – had been shot as part of Moscow's large-scale incursion force into the former Soviet republic.
Read Also: US President Signs Measures Targeting Russian Energy & Trade with Belarus, Russia