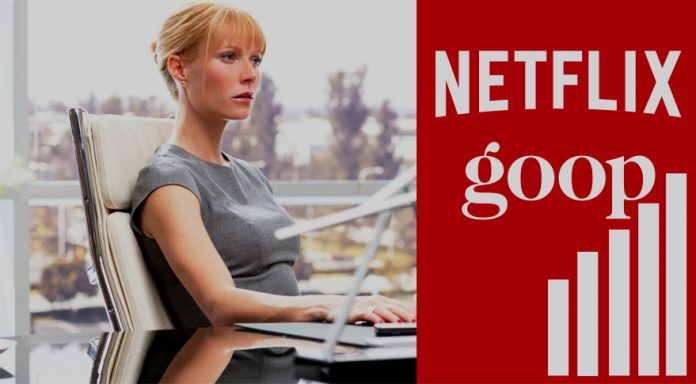 Netflix is growing and spreading its original programming by spending the starting months of 2019 for its quest to substitute TV wholesale as they have an eye on the coming election of 2020 and afterward. More production houses are expected to expand their innovative programming from platforms like Hulu and Netflix after many competing streaming services beginning in the next coming years.
For this purpose, Netflix is trying to boost up its own archive to overcome the loss of movies like "Black Panther" and shows like "Friends," and they will not cause a valuable loss in their viewership. But with the news of Netflix new partnership with "Spiritual Wellness" brand Goop and Gwyneth Paltrow's lifestyle is hope for somehow increase in their viewership. Moreover, Netflix has already a strong instinct towards pseudoscience; however, this present partnership is a new bridge in this scenario.
History of Goop Brand
Goop was established in 2008, and Gwyneth Paltrow (actress) is its owner. According to its website, it was basically a "homespun" newsletter. Furthermore, it was drawn up by Paltrow "out of own kitchen," touting the recipes focusing health-centric. Also, it was a "lifestyle brand" at the time of beginning around September 2008. They started their services with weekly e-newsletter with new age pieces of advice like "eliminate white foods from diet" and "police your thoughts." The slogan of Goop was "Nourish the Inner Aspect."
Latterly, with the addition of lifestyle website the brand expanded into e-commerce after the collaboration with fashion brands. At that time they also launch pop-up shops having a wellness summit, a podcast, a print magazine and documentary series for streaming on Netflix. The website of Paltrow's emerged enough that a week-long detox menu is one among her ten most popular post ever read. The stories based on products of makeup to stock up on the next time you are in France and "flying better."
Gwyneth Paltrow's London Store
In London, the pop-up store of Paltrow has everything to sell like famous Yoni Jade Egg and amethyst bottles (famous for giving the water one drinks "positive energy"). In Goop health summits annually in the last couple of years attracted dedicates over happy to shell out $1500 for a single ticket.
On the other hand, the brand Goop also faced criticism for selling and promoting treatments and products that have a lack of scientific logic and lack of efficacy. They also declared harmful or hypocritical by the medical establishment. "Truth in Advertising" a consumer advocacy group filed a complaint in 2017 with the government regulatory agency concerning more than 50 Goop health claims as hazardous and false.
However, the 46-year-old lady Paltrow positioned perfectly to sell the promise of the unachievable. With her summit meeting, she is a telling, and she is too much caring to them. They added, Paltrow hears their complaints about the mainstream and her Goop experts and herself both are always present to help.
Netflix and Goop
Like Netflix, Goop is also working hard from the last few years to spread and promote its brand among digital platforms. Therefore, Goop's partnership with Netflix is also a part of this plan, and it also includes collaboration with 'beauty expert Jean Godfrey-June,' Delta Air Lines and food programming. The chief content officer Elise Loehnen of Goop expressed that Netflix is the largest reach streaming service. Despite the fact, Netflix has partnered with or promoted docuseries with questionable scientific value in the past also. Netflix has warned multiple times by the American Council on Science and Health because according to the council, Netflix is mostly promoter of junk science programming. Due to which its shows such as 'CMO OMG' encourages Cows piracy and anti-GMO hysteria.