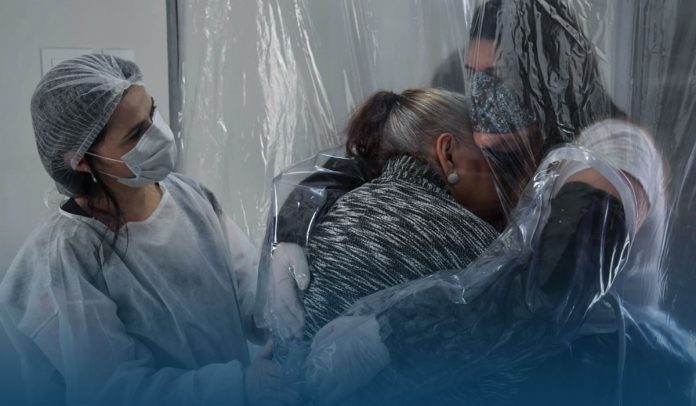 Israel has the highest rate of coronavirus vaccination per head in the world, while the Palestinian areas seem to be significantly behind.
Thousands of Palestinians cross over to Israel from the West Bank on a daily basis for work and health-care. Moreover, in the West Bank, Israelis and Palestinians often shop or fill up their vehicles with gasoline.
As Israelis are getting vaccinated against coronavirus at the fastest rate in the world, most Palestinians have no idea when they'll get a dose. This raises both ethical and practical questions as to whether Israel can tame the epidemic alone, without the Palestinians also obtaining population immunity.
The Palestinian Central Bureau of Statistics states almost 0.14 million Palestinians work in Israel and settlements in the West Bank.
The UN human rights body released a statement saying that it's Israel's responsibility to provide fair access to COVID vaccines for Palestinians in Gaza and the West Bank.
The circumstances, criticized at a UN meeting this week, offer a microcosm of the effects of supposed vaccine nationalism, or what happens when developed nations prioritize only their citizens.
Rockenschaub added the WHO remains concerned about the inequalities in the supply of COVID vaccines worldwide, especially to LMICs. The differences between Palestine and Israel reflect this global inequity and highlight the need for international cooperation to ensure effective vaccine coverage in an interconnected world.
How many Palestinians and Israelis received COVID vaccine shots?
After striking an agreement with Pfizer to share health data in return for the expedited arrival of millions of purchased doses, Israel has already managed the first of the two-shot process to about one-third of its population. The Israel Ministry of Health claims that almost 1.3 million people have received both shots, injected three weeks apart.
The drive started with elderly people and others considered at high risk. But people having age 40 and over can also now receive the dose. 
Israel leads the world in terms of the number of shots per head of its population. It's also said it will transfer 5000 doses to the Palestinians in Gaza and the West Bank so that vaccinations can begin for frontline health staff there.
All Palestinians in occupied East Jerusalem are entitled to be immunized by Israel, as are medics working at the six Palestinian hospitals there. In contrast, many of them come from other parts of Gaza and the West Bank. That is because Palestinians in East Jerusalem are Israeli residents. So, the people living there pay Israeli taxes and have access to Israeli health-insurance.
According to the latest WHO data, there have been more than 178900 confirmed COVID-19 cases and more than 2000 deaths among Palestinians in Gaza, the West Bank, and East Jerusalem.
The case death rate for these areas is 1.1% that's the proportion of reported infections that result in a person dying. According to WHO data, in Israel, it is 0.7%.
So far, Palestinian medical officials have not launched a vaccination drive for the about 5 million people who live in Gaza and the West Bank and are still awaiting deliveries of shots they ordered from pharmaceutical companies. Vaccines will probably arrive before March and likely not cover the whole population.
International agreements make Palestinian Authority responsible for its residents' health-care
Wennesland said the UN continues encouraging Israel to help address the priority needs of Palestinians in the occupied Palestinian areas and to support COVID vaccine availability. This will be critical for the comprehensive efforts of both administrations to control the epidemic and is also in line with Israel's responsibilities under international law.
Gilad Erdan, Israel's ambassador to the UN, tweeted that international agreements make the Palestinian Authority responsible for its residents' health care. Moreover, he said that Israel would ease the vaccines' transfer that the Palestinians order from out of the country. Israel's health minister said Israel is focusing only on its citizens because they are paying taxes that support the country's health care structure.
International and Israeli medical experts and human rights members have also called on Israel, which treats several Palestinian patients in its hospitals each year, to also provide vaccinations. Even some Israeli administrative officials have said the state should help.
Boaz Lev says that as a physician, he thinks it is significant to see that their neighbors received vaccination doses. And Israel should be part of that effort.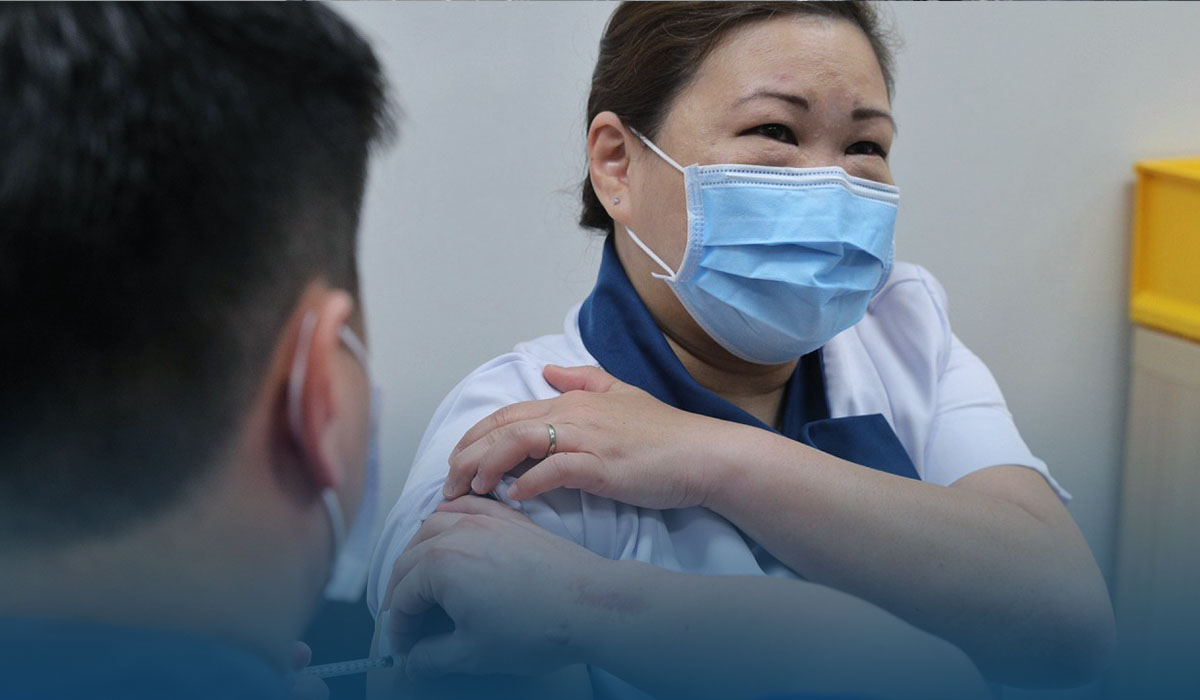 Israel has also stated that even the Palestinians in its military prisons will receive the COVID vaccine.
Nearly 65000 Palestinians who work in Israel's building sector, remain unvaccinated. The Israeli Builders Association has requested that the Israeli administration offer these workforces vaccines. However, the matter remains unresolved.
According to the World Bank, along with the noticeable health concerns, as coronavirus cases rise among both Israelis and Palestinians, Palestinians also concern that a shortage of vaccines will reduce the acceleration of their economy, especially for tourism. The coronavirus has pushed the poverty rate among Palestinians to 27.5 percent.