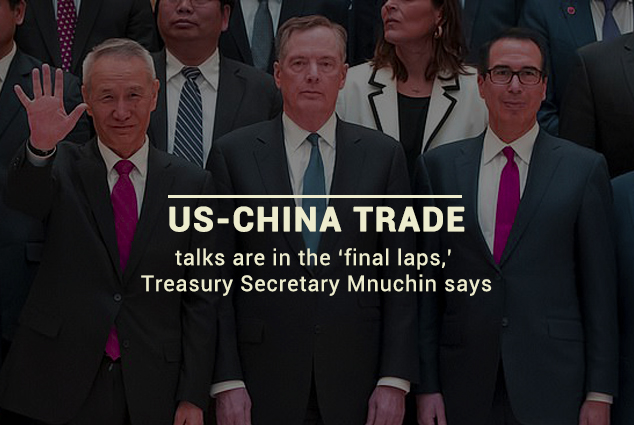 According to the report of New York Time, the United States Treasury Secretary Steven Mnuchin said that the talks on trade between the US and China now in the final laps. At Los Angeles, Milken Institute Global Conference, Mnuchin said in an interview that they are moving towards the closing laps.
The New York Times reports also reflects that Mnuchin said that he thinks both sides have a wish to reach on a final agreement and they made massive progress. Furthermore, he said that although both nations are coming closer to the deal, the negotiations are also reaching a point where either an agreement may happen, or it may end without any deal.
Along with the Trade Representative of United States Robert Lighthizer, Mnuchin is making efforts to negotiate a deal with the representative of China amid a prolonged trade war between the two largest economies of the world. Both two sides reached many times in a bid to make a deal to end their differences in trade. So far, the talks focused on a variety of issues containing the forced transfer of technology and structural reforms.
Press Secretary stated that both Lighthizer and Mnuchin would move towards Beijing for dialogues that will start 0n April 30. Moreover, they will also meet the Vice Premier of China, Liu He. Times report reflects that Mnuchin did not want to say either his talks settle by the end of June. However, only that both economic giants wish to have an agreement.
Effect of China and the U.S. Trade Dispute on the World Market
The times said in the report that he declined to say the collapse in the negotiations would cause the American President to impose tariffs on China. For the last year, China and the United States involved in a trade dispute and this situation disturbed the global markets and hurt worldwide growth. The administration of Trump imposed tariffs on $250bn of China goods while on the other side, China strikes back by placing its own levies on $110bn of USA products.