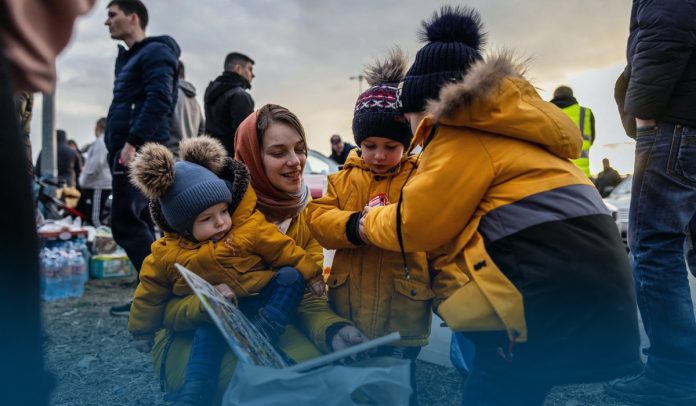 According to the United Nations, over eight hundred thousand non-military people in Ukraine have fled the country. The European Union assesses that nearly 4M innocent people might attempt to leave the Ukrainian land amid a large-scale attack of Russia. The 27-member Union has also calmed its rules on refugees and said the bloc nations would give a very warm welcome to the evacuees.
Evacuees are crossing the borders to Ukraine's western neighboring nations, such as Slovakia, Moldova, Romania, Hungary, and Poland. Previously, the intergovernmental organization said Tuesday that over 0.83 million civilians had entered these bordering countries from the East European nation.
Over 500,000 people have already fled Ukraine, an exodus that could deplete the country's workforce for years to come and deprive families of primary sources of income.

Schools in Ukraine have also understandably shut down, leaving 350,000 students without a formal education.

— Global Citizen ⭕ (@GlblCtzn) March 2, 2022
U.N. says that until now, the Central European country of Poland has taken in more than 0.453 million evacuees. And the Polish administration says that an additional fifty thousand refugees are arriving each day. Moreover, the country is preparing a medical train to carry injured Ukrainian people in Russia's offensive and has composed a list of over twelve hundred hospitals to lead them to. Over one hundred thousand people in Ukraine have established in the Central European country in past years, particularly after 2014.
Furthermore, Kremlin claimed to have seized the first major city in the South of Ukraine – Kherson. Ihor Kolykhaev, the Mayor of Kherson, said that Russian personnel were present there and had neared the Kherson administration building. Kolykhaev said he requested Russian soldiers not to shell innocent people and let teams gather bodies from the Kherson streets.
Which countries are Ukrainian people moving to?
Kherson Mayor posted on Facebook that they do not have any Ukrainian security forces there, only non-military persons who want to live in the city.
As for other neighboring countries, the United Nations says that until now, Romania had taken 44450 refugees, Moldova received 79315, Slovakia, 67000; 42900 refugees moved on to Russia, and Belarus had taken 341 evacuees. In addition, nearly 70000 people have traveled from these countries to other European nations.
Evacuees are being told they don't need legal documents to move into bordering countries, but should preferably hold their international travel passports, birth certificates of kids traveling with them, and medical records. To get evacuees status, they need to be Ukrainian residents or people legitimately living in the post-Soviet country, like international students. However, numerous civilians have been waiting for up to two days to cross the border points into the Central European country of Poland, in severely cold weather, in about ten miles long queues. And people entering the South-East European country of Romania. Several have been unable to board trains taking them out of Ukraine.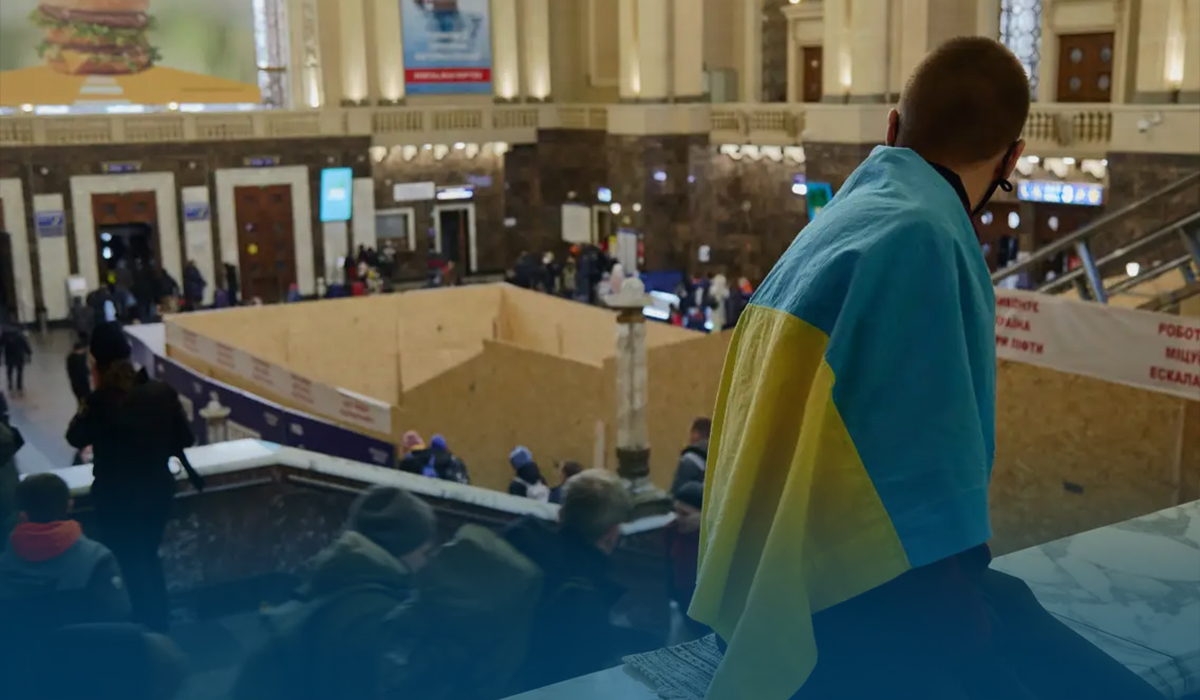 The United Kingdom could receive two hundred thousand refugees from Ukraine, as the administration extends its scheme to assist people leaving the country amid the Russia-Ukraine war, according to British PM Boris Johnson. Earlier, the UK administration said Ukrainian people could move to Britain if they'd relatives who are UK nationals.