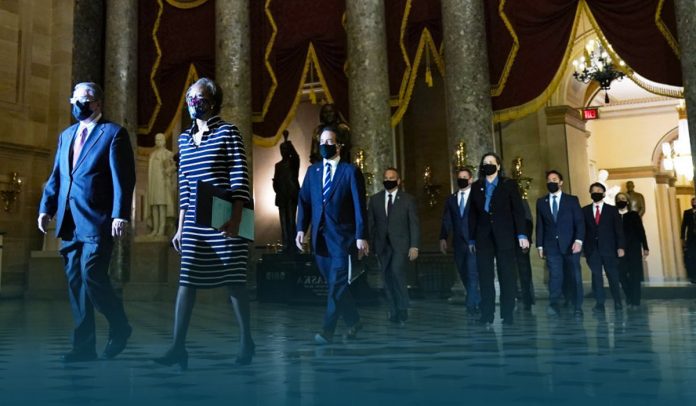 House Democrats delivered the impeachment charge against former President Donald Trump to the Senate on Monday evening. But multiple GOP members in the Senate have previously come out against holding a trial.
Nine House prosecutors carried the sole impeachment charge of urging the US Capitol protest, making a ceremonial march to the US Senate along the same halls the rioters raided some weeks ago. However, Republican criticisms of Donald Trump have cooled since the January 6 riot. Instead, GOPs are presenting a tangle of legal opinions against the trial's legitimacy and questioning whether Mr. Trump's repeated demands to tilt Biden's election amounted to incitement.
On Monday, the Epoch Times reported that 29 Republican senators have spoken out against holding an impeachment trial, arguing it is unconstitutional to try to convict a former president or a waste of time.
The list of the Republican Senators who opposed a trial is as under.
| | |
| --- | --- |
| Sr. No | Designation- Senator Name- Rep.-US State |
| 1 | Sen. Marsha Blackburn, R-Tenn. |
| 2 | Sen. Jodi Ernst, R-Iowa. |
| 3 | Sen. Chuck Grassley, R-Iowa. |
| 4 | Sen. Bill Hagerty, R-Tenn. |
| 5 | Sen. John Hoeven, R-N.D. |
| 6 | Sen. Cynthia Lummis, R-Wyo. |
| 7 | Sen. Rick Scott, R-Fla. |
| 8 | Sen. Kevin Cramer, R-N.D. |
| 9 | Sen. Tim Scott, R-S.C. |
| 10 | Sen. Roy Blunt, R-Mo. |
| 11 | Sen. Lindsey Graham, R-S.C. |
| 12 | Sen. Cindy Hyde-Smith, R-Miss. |
| 13 | Sen. Roger Wicker, R-Miss. |
| 14 | Sen. Tommy Tuberville, R-Ala. |
| 15 | Sen. Marsha Blackburn, R-Tenn. |
| 16 | Sen. Jodi Ernst, R-Iowa. |
| 17 | Sen. Chuck Grassley, R-Iowa. |
| 18 | Sen. Bill Hagerty, R-Tenn. |
| 19 | Sen. John Hoeven, R-N.D. |
| 20 | Sen. Ted Cruz, R-Texas. |
| 21 | Sen. Steve Daines, R-Mont. |
| 22 | Sen. Rand Paul, R-Ky. |
| 23 | Sen. Marco Rubio, R-Fla. |
| 24 | Sen. Tom Cotton, R-Ark. |
| 25 | Sen. Mike Rounds, R-S.D. |
| 26 | Sen. John Barrasso, R-Wyo. |
| 27 | Sen. Ron Johnson, R-Wis. |
| 28 | Sen. John Boozman, R-Ark. |
| 29 | Sen. Mike Braun, R-Ind. |
Republican Senators' Concern over Impeachment Trial
Sen.Mike Rounds told NBC on Sunday that he thinks Donald Trump is no longer the president; instead, he is a former president. Moreover, he insisted the US Constitution doesn't say that you can impeach anyone who is not bearing the office.
On Sunday, Sen. Tom Cotton (R-Ark.) also stated the upper chamber lacks the constitutional authority to convict Mr. Trump that he has left office. According to PBS NewsHour, he added that the more he talks to other GOP senators, the more they are commencing to line up behind that argument.
Moreover, he thinks several Americans will think it is strange that the upper chamber is spending its time trying to convict. He added further that Senate is also trying to remove a man from office who left office a week ago.
On Sunday, Sen. Marco Rubio (R-Fla.) expresses Fox News his thoughts that the trial is stupid. Anyhow, it will not fulfill their desires. Things are already so messed up in this country, and it is just adding fuel to the fire. Marco Rubio said that if he gets the chance to vote to end this impeachment trial, he will do it.
However, Democrats say Trump's leaving office does not prevent the Senate from holding an impeachment trial. That's an interpretation supported by many legal scholars and Sen. Mitt Romney (R-Utah). Whereas Mitt Romney is the only member of the Republican to vote to convict Donald Trump in his first impeachment trial.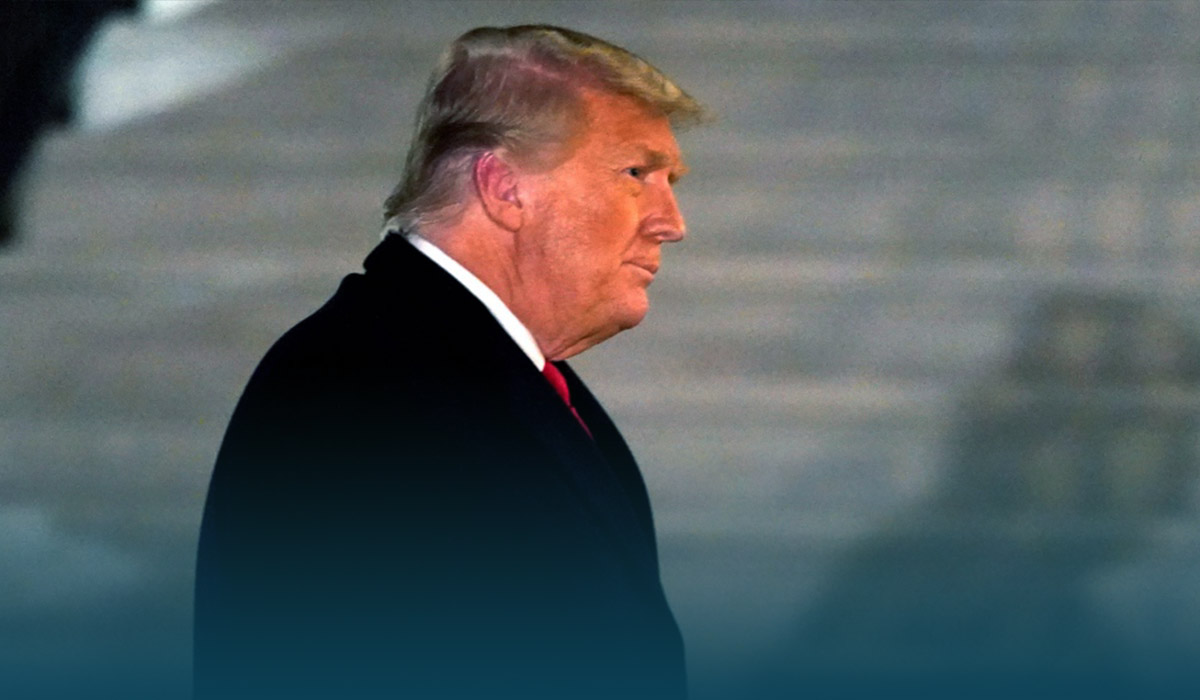 According to PBS, Romney believed that what is being alleged and what they saw, an incitement to insurrection is an impeachable act. He further inquired that if it's not an impeachable offense, then what it be.
Moreover, he noted a significant number of opinions, an impeachment trial for a government official can be held after leaving the Oval office.