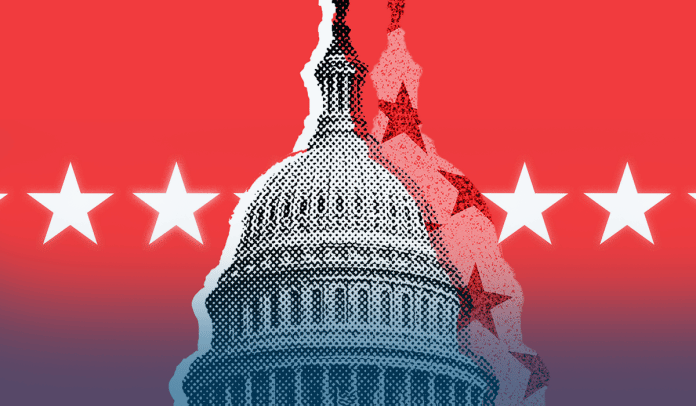 The Republican Party will grab control of the U.S. House, according to CNN forecasts, passing the threshold of 218 seats required for a majority. In addition, Democrats will keep the Senate control after wins in Arizona and Nevada. Furthermore, Georgia's Senate contest in enroute towards a 6th December runoff, and Biden party's success would extend the Democratic majority.
The journalists reported that Mitch McConnell, the U.S. Senate Minority Leader, grabbed a victory in a secret-ballot leadership voting after days of denunciation over the GOP election defeats. Mr. McConnell has beaten Senator Rick Scott, serving the Florida state, his first challenger in more than a decade atop his conference. The US Senate Republican Leader won the secret-ballot voting – 37-10-1 – and stated in a press briefing that he was 'feeling proud' of the outcomes.
.@JoyAnnReid leads #TheReidOut tonight with the breaking news that @NBCNews projects that the GOP will take control of the House–while at the same time Republicans play the blame game for the party's other #midterms losses. pic.twitter.com/f3hgjf9JkP

— The ReidOut (@thereidout) November 17, 2022
According to NBC News estimates, GOP will grab power of the Congress' lower chamber, ousting the incumbents from the critical power positions and complicating US President Biden's legislative expectations for the remaining two years of his tenure. Moreover, with the Congress' upper chamber in the hands of the party in power, the current floor leaders would be split for at least for the coming 2-years.
Dashed GOPs Hope
And the Midterms result in the US House was anticipated; however, it did not materialize in the way GOPs expected it would. The incumbent party broadly outmatched several analysts' hopes, dashing Republican anticipations of a red wave that wouldn't only net them a sweeping majority in the House but provide a symbolic rejection of Democratic leadership. Instead, according to NBC's projections, the members of the Grand Old Party are predicted to take the majority in the lower chamber of the Congress, 221-214.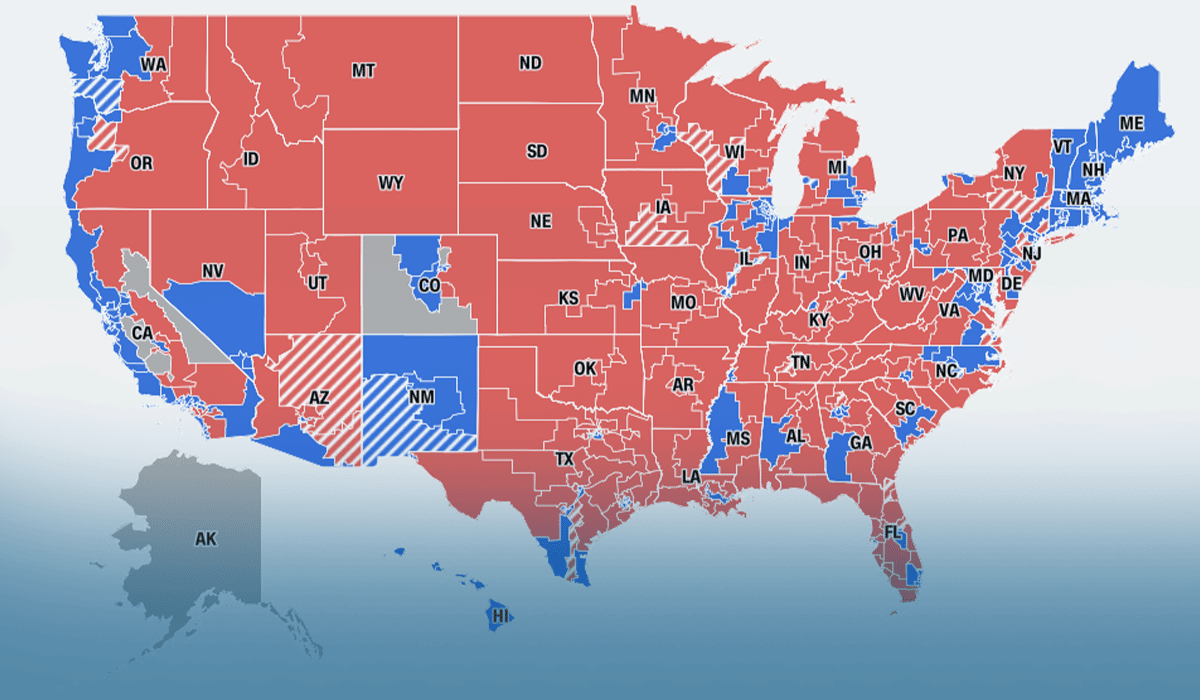 The Republican Party's victory in the House of Representatives only became apparent after eight days from November 8 – the Election Day. GOPs needed to flip at least 5 seats in the House of Representatives to regain the chamber in which they ought to harness dismay at crime, inflationary pressure, and the direction of the United States. Instead, their wins failed to meet their expectations, as Biden's party countered with a campaign focused on abortion rights and battling Republican extremism.