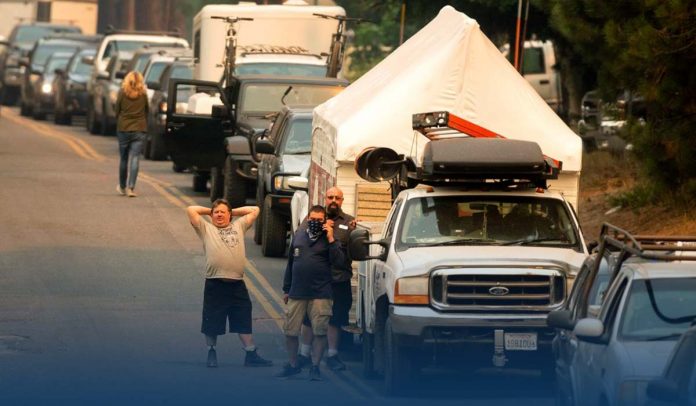 Twenty-four after an explosive wildfire emptied a resort city of South Lake Tahoe, a tremendous firefighting force braced for strong winds on Tuesday as some citizens in neighboring Nevada were ordered to leave. As a result, the city at the southern tip of Lake Tahoe, usually crowded with summer visitors, was strangely empty, and the air thick and hazy smoke from one of the two major fires burning in the same area, Caldor Fire.
Approximately 22000 inhabitants massively jammed the traffic on one of the routes out of the area for several hours after they're ordered to evacuate as the fire marched forward.
The National Weather Service cautioned that weather conditions through 1st September would include dry fuel, low humidity, and strong winds up to 48 kilometers per hour (30mph). Moreover, the United States Forest Service spokeswoman, Courtney Coats, said that is absolutely not going to aid the firefighting efforts.
Thick smoke from the Caldor Fire has enveloped the city of South Lake Tahoe, which is all but deserted, @AP said. pic.twitter.com/Zfd0qXyfDF

— Captivate (@Captivate) September 1, 2021
According to Henry Herrera, the CAL FIRE Battalion Chief, the fire was five kilometers outside of Tahoe city by late Tuesday.
Officials of the South Lake Tahoe stated that only a small number of inhabitants went against the evacuation order. But about everyone was anxious on Tuesday regarding what the wildfire would do next. Pushed by robust winds, the Caldor Fire passed through two major highways and rushed down slopes into the Tahoe Basin.
Furthermore, Erich Schwab, Cal FIRE Division Chief, said that a few homes burned, but it was premature to realize how many. He said late Tuesday that the fire scorched through there rapidly, very hot. They did the best that they could.
All National Forests In California Will Be Closed Until 17th September
Steve Sisolak, the governor of Nevada, urged inhabitants to be ready. Saying there was no timeline for when relocations might be ordered. Moreover, at a press briefing in Carson City, he noted that ash was falling on him although the fire was nearly thirty-two kilometers away. He added that he's standing there, and he's getting all ash particulates on his jacket, even, that's serious, folks.
People at the Douglas County Community & Senior Center (DCCSC) at the heart of Gardnerville had their temperature checked and also answered queries about the deadly coronavirus ahead of entering a 'gymnasium of cots' established by the Red Cross. The danger of fire is so extensive that the United States Forest Service declared on Monday that "all national forests in California would be closed until 17th September."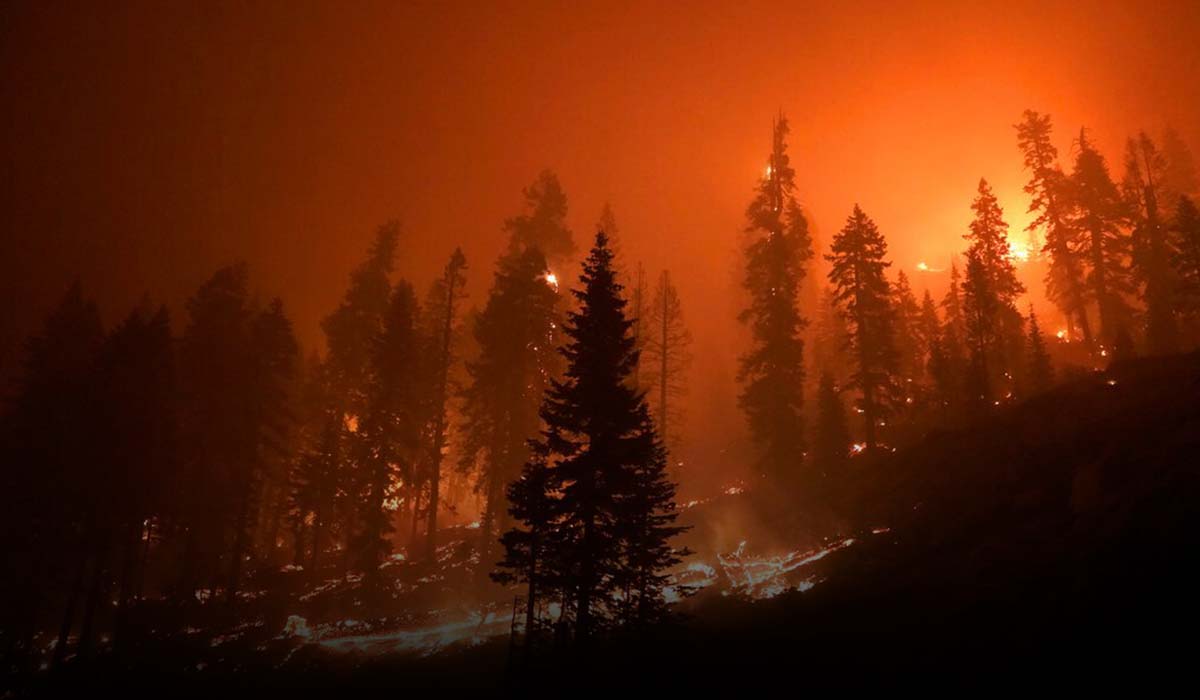 Lorie Major, the resident of South Lake Tahoe, was at the grocery store when she received an alert on her mobile phone. She said she had to tell herself, OK, Lorie, get it together. It is time to move.
The Caldor Fire has burned about 808 square kilometers since breaking out on 14th August. It was only eighteen percent contained. Over six hundred edifices have been destroyed, and nearly 33000 more were endangered.
Read Also: Robust Winds Bring New Uncertainties to California Fire Power Lines