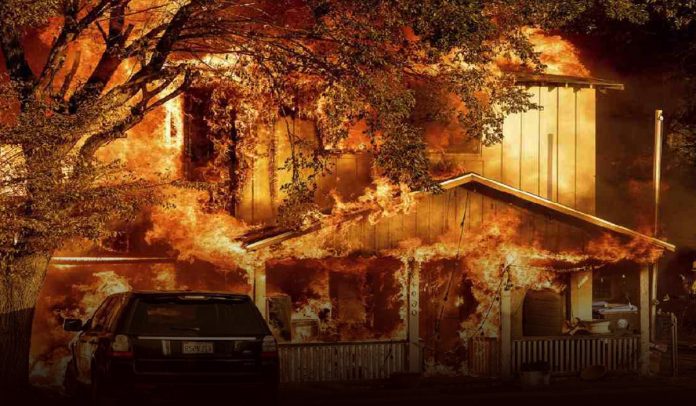 Firefighters operating in intense heat struggled to contain the largest wildfire in California in 2021, while state electric power operators recommended consumers to conserve energy after a massive wildfire in Oregon disrupted the electricity flow from three transmission lines. As a result, a large area of the West gets roasted during the weekend in triple-digit temperatures that were likely to continue into the beginning of the workweek.
California and other US Western parts are sinking into drought, which has sent fire danger sky-high in several areas. On Saturday, a small airplane crashed in Arizona during a wildfire survey in rural Mohave County, killing two crew members.
With transmission lines from Oregon still unreliable due to #BootlegFire & continued high temperatures, the California ISO issued a statewide #FlexAlert for Monday, July 12, from 4-9 p.m. Consumers are urged to #conserveenergy to help stabilize the grid. https://t.co/PQHFuzyHyx pic.twitter.com/PZtz8SE4Xn

— California ISO (@California_ISO) July 12, 2021
On Sunday, officials identified the victims as Mathew Miller, 48, a pilot with 'Falcon Execution Aviation' contracted by the United States Forest Service, and Jeff Piechura, 62, Air Tactical Group Supervisor. Fortunately, the National Transportation Safety Board (NTSB) in probing the plane crash.
Statewide Flex Alert For Monday
The Bootleg Fire in Oregon exploded to around 580 square kilometers (224 square miles) as it moved through heavy timber near the Klamath County town of Sprague River. The fire tripped off service on three power transmission lines providing nearly 5500 MW of power to neighbors of California.
As the heatwave continues, the California Independent System (ISO) issued Flex Alert from 04:00 PM to 09:00 PM for Monday to help stabilize the state's power grid. Moreover, the California ISO asked people to "conserve as much energy as possible" to prevent any outages. It also issued a Flex Alert over the weekend, on Friday and Saturday.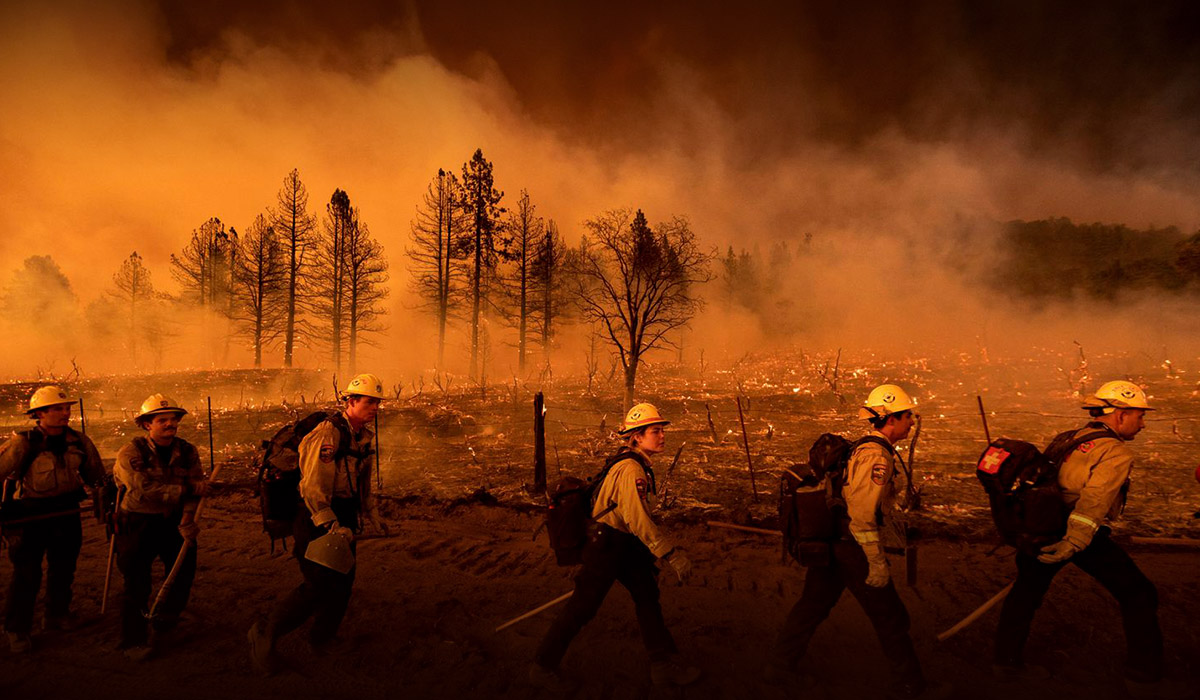 The ISO said in a press release that the rapid 'Bootleg Fire' tripped off power transmission lines on Friday and Saturday, restricting power flow from the Pacific Northwest to California, a Western US state. Moreover, the news release said that the California ISO issued a "Restricted Maintenance Operations" for July 12 that requires electric generators to delay any planned power outages for routine maintenance, making sure that all accessible resources could be dispatched to the electric grid.
According to the National Weather Service's reading, Death Valley in California's Mojave Desert reached 53C on Saturday. That shockingly high temperature was lower than the previous 54C.
Read Also: Heat-Linked Deaths In US Northwest Pacific and Canada Expected to Creep Up