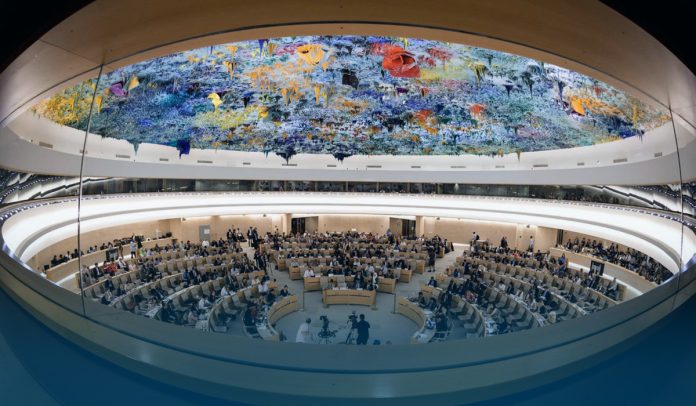 On Monday, the U.S. Ambassador to the United Nations under President Joe Biden called for the intergovernmental organization to exclude Putin's Russia from the United Nations Human Rights Council. In the news briefing in Bucharest, Romania, Linda Thomas-Greenfield called the participation of Russia on the Council a farce in the outcome of retreating Putin-led military forces purportedly killing dozens of Ukrainian civilians in the town of Bucha.
The U.S. will ask the United Nations General Assembly (UNGA) to remove Russia from the assembly's Human Right Council, Linda Thomas-Greenfield said on April 4, after Kyiv blamed the Armed Forces of Russia for 'unbearable' civilian killings in Bucha, a suburb of Kyiv. Kyiv stated it's investigating the execution of hundreds of civilians, and Moscow has denied any involvement. Ukraine stated it would use all available U.N. mechanisms to gather evidence on Moscow's 'war crimes' in the country.
.@USAmbUN: Russia's participation on the @UN_HRC is a farce. It hurts the credibility of the Council and the @UN writ large. pic.twitter.com/QAA3ex4t70

— U.S. Mission to the UN (@USUN) April 4, 2022
Ukraine's Foreign Minister Spoke to U.N. Sec-General
Dmytro Kuleba, Ukraine's Foreign Affairs Minister, also said on Twitter that he spoke with the head of the United Nations on the present security circumstances and the Bucha killing, added that there should be no place for Putin's Russia on the U.N. HRC.
A 2/3rd majority vote by the United Nations General Assembly in New York, United States, can remove a country for determinedly committing gross and systematic human rights violations.
Furthermore, the U.S. Ambassador to the United Nations said she'd bring the issue before the United Nations Security Council (UNSC) on April 6 after coming back to New York and anticipates the UNGA to take up the matter as soon as April 7. In early last month, one-hundred-and-forty members of the agency supported a resolution condemning Moscow for its brutal incursion of Ukraine and demanding the pullout of troops.
US Ambassador's Visit to Romania and Moldova
The U.S. diplomat has been on a trip to Romania and Moldova, visiting refugee camps and talking to local officials. Thomas-Greenfield provided her statements at Gara de Nord Bucharest Train Station. Over four million people from Ukraine have fled Ukraine since Russia's brutal incursion started on 24th February, and around 643,058 had been taken by Romania as of April 1.
The US Ambassador to the U.N. said she wants to have voting on this issue this week. Since the Kremlin's incursion started on 24th February, the UNGA has adopted two resolutions disapproving Moscow with 140 votes in support of the resolution. Russia says it's carrying out a 'special military operation' to demilitarize its neighboring post-Soviet country of Ukraine.
In addition, she told the media that her message to those 140 UN member states who have bravely stood united is that the footage and photography out of Bucha town and destruction across the embattled country require them to now match their words with action. A visibly irritated Russia's Permanent Representative to the U.N., Vasily Alekseevich Nebenzya, called the efforts to suspend Russia from the assembly's Council as incredible, adding that it wasn't going to be helpful for peace discussions.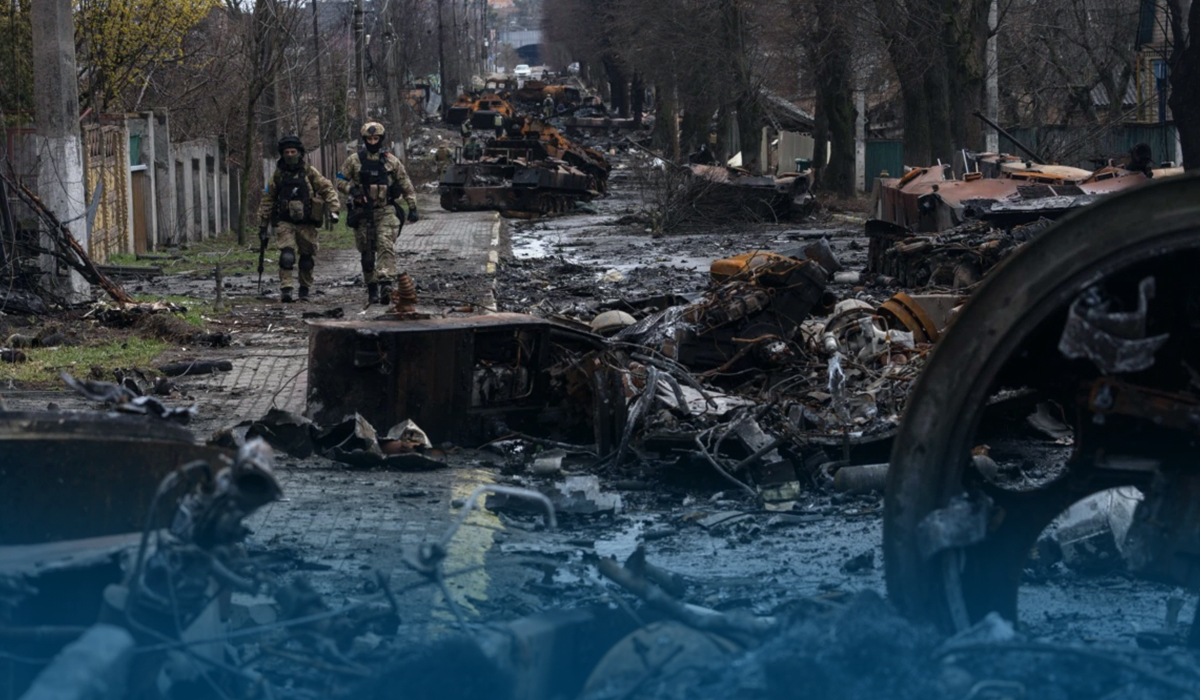 Moreover, Russia is in its 2nd year of a 3-year term on the 47-member U.N. HRC, whose mission is to elevate & protect human rights worldwide, which couldn't make lawfully binding decisions, but its decisions send critical political messages, and it could authorize inquiries. In March, it opened an examination into accusations of human rights violations, including potential war crimes, in Ukraine since Russia's all-out attack. Thirty-two member states supported the resolution brought by Kyiv. Eritrea and Russia didn't support the resolution, while thirteen members, including China, abstained.