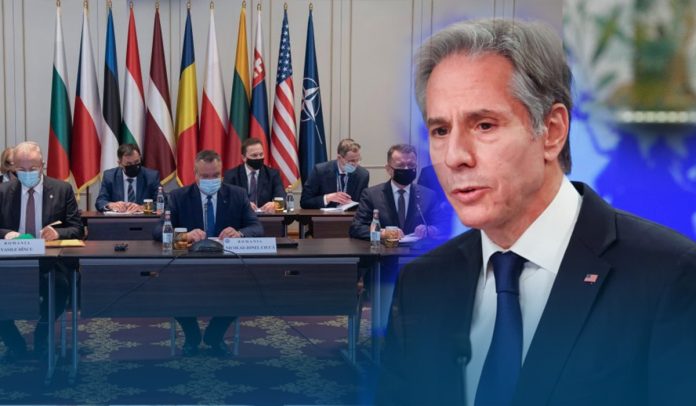 On Monday, Antony Blinken, the U.S. State Secretary, spoke with eastern NATO allies and partners about Russia's increased military presence along its border with Ukraine, calling for a united NATO (North Atlantic Treaty Organization) stance.
According to Ned Price, the State Department spokesperson, in a phone-call on Monday with his counterparts in the Bucharest Nine group of NATO allies and partners, Mr. Blinken said America was committed to "close consultation and coordination with all of their Transatlantic Allies as we work toward de-escalation through the defense, deterrence, and dialogue.
Moreover, Blinken called for a united, ready, and resolute NATO stance for the joint defense of partners, according to Ned Price.
Additionally, Blinken underscored America's firm commitment to "Collective Defense – Article 5," which calls for the collective defense of any member nation of the 7-decade-old intergovernmental military alliance, which formed after the Second World War. The collective defense means that an attack against one Ally and partner is considered as an attack against all Allies.
Ukraine isn't a NATO member but has petitioned to join the coalition for over a decade, a stance that has angered Moscow. The Russian Federation has been demanding that North Atlantic Alliance deny membership to Eastern European country and cut its deployments in eastern and central Europe.
NEW: @SecBlinken spoke Monday w/the #Bucharest9 abt #Russia's "destabilizing military buildup along Ukraine's border" & "the need for a united, ready, and resolute NATO stance for the collective defense of Allies" per @StateDept pic.twitter.com/jFAdrPewhC

— Jeff Seldin (@jseldin) January 3, 2022
Previously, in a Jan. 2 phone-call, Joe Biden, the U.S. President, told his Ukraine counterpart that America and its allies and partners would respond decisively should Russia further invade Ukraine. Russian Federation annexed Ukraine's Crimean Peninsula in 2014, with the West complaining and imposing sanctions.
Five Nuclear Powers Pledge to Prevent Nuclear Weapons' Spread
President Biden has made little advancement with Russian President Vladimir Putin in getting him to pull out about 0.1 million Russian troops stationed along Russia's border with Ukraine, although American officials have said they don't believe Mr. Putin has decided to invade the former Soviet Republic.
Last Thursday, Russian and US leaders held a fifty-minute phone-call, with US President cautioning that America and its Western partners would impose severe economic sanctions against Russia if it invades Ukraine. In December, the US leader said that he isn't considering sending American forces to the Eastern European country.
Last week, the Kremlin said that the Russian leader cautioned the American leader that American sanctions proceed could result in a complete breakdown in relations with Washington D.C.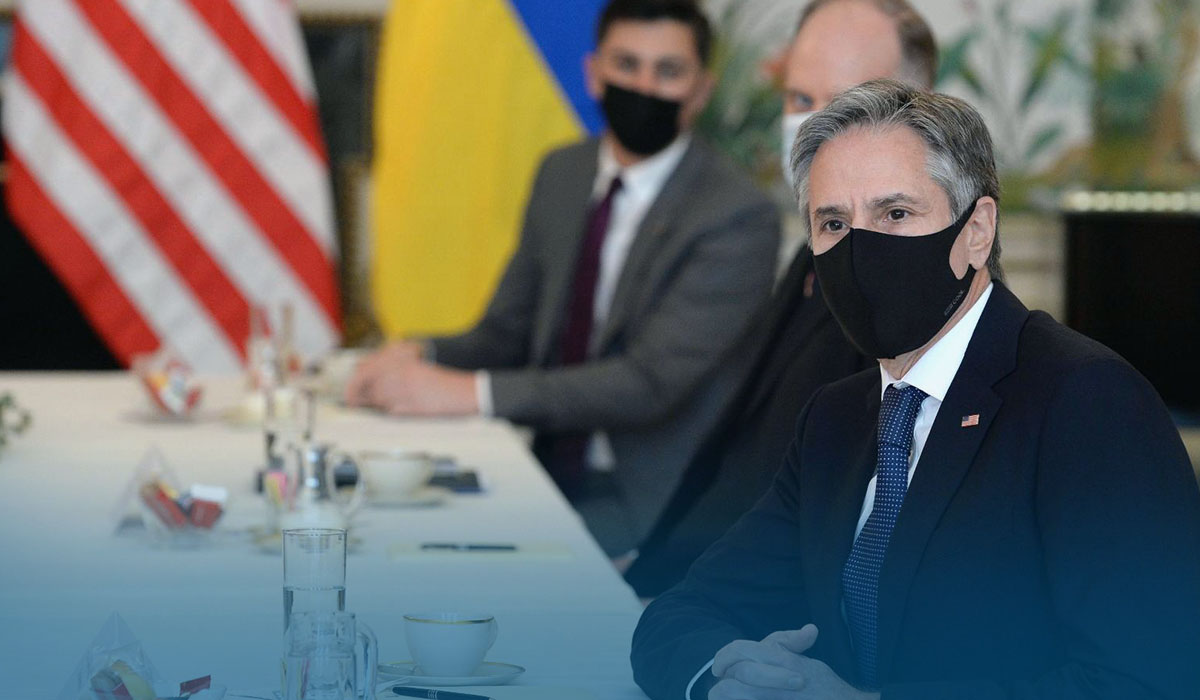 Five global nuclear weapon states have promised to prevent nuclear weapons from spreading and make sure war is never fought, in a rare joint declaration before reviewing a key atomic treaty later in 2022.
Monday's statement said that the United States, France, Britain, China, and Russia, who are the permanent UNSC members, consider it their principal responsibility to avoid war between the atomic states and to decrease strategic risks, while aspiring to work with all nations to create an atmosphere of peace and security.