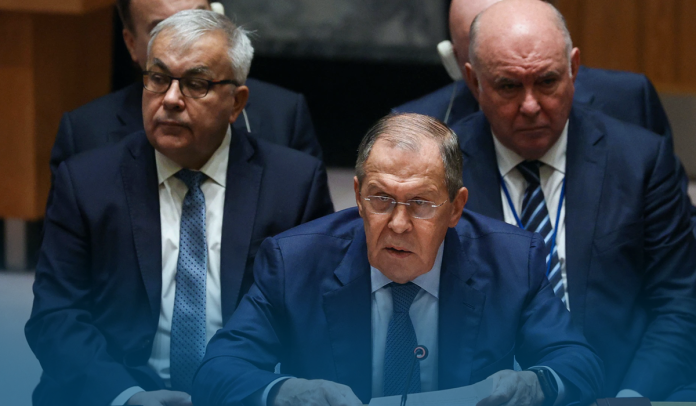 On Thursday, Russia's Minister of Foreign Affairs vindicated Moscow's brutality in its neighboring state at the United Nations Security Council as the universal global organization cautioned invaders against forcible acquisition of Ukrainian areas representing around fifteen percent of Ukrainian land, and European officials demanded accountability over atrocity crimes.
Sergei Lavrov was only in the UN Security Council Chamber to deliver his speech at the Council's meeting. Antony Blinken, the US State Secretary, and Wang Yi, Foreign Minister of the People's Republic of China, attended the UNSC meeting. Lavrov left suddenly from the meeting of the 15-member body after blaming Kyiv and its European supporters for 'impunity' in the eastern Donbass.
The Russian Foreign Minister denied the assertions and accused the Zelenskyy troops of killing the Donbass residents 'with impunity.' In addition, Sergei Lavrov accused Berlin, Paris, and Washington of not holding Kyiv answerable for atrocity crimes.
In addition, after Lavrov's speech, James Spencer Cleverly, the UK's Secretary of State for Foreign, Commonwealth & Development Affairs, said at the UNSC meeting that Britain would support Ukrainians wholeheartedly and for as long as it takes. Britain's foreign secretary said of Lavrov that he'd left the UNSC chamber; he isn't amazed, adding he doesn't ponder defiant Russia wants to hear the collective denunciation of this Council.
Moreover, during the heated UNSC meeting on Sept. 22, the European and Russian representatives clashed over suspected crimes in the former Soviet state. Mr. Blinken said that Moscow's removal from Bucha city in Ukraine's Kyiv Oblast, and Izyum city on the Donets River in Kharkiv province exposed gruesome torture and killing of innocent civilians.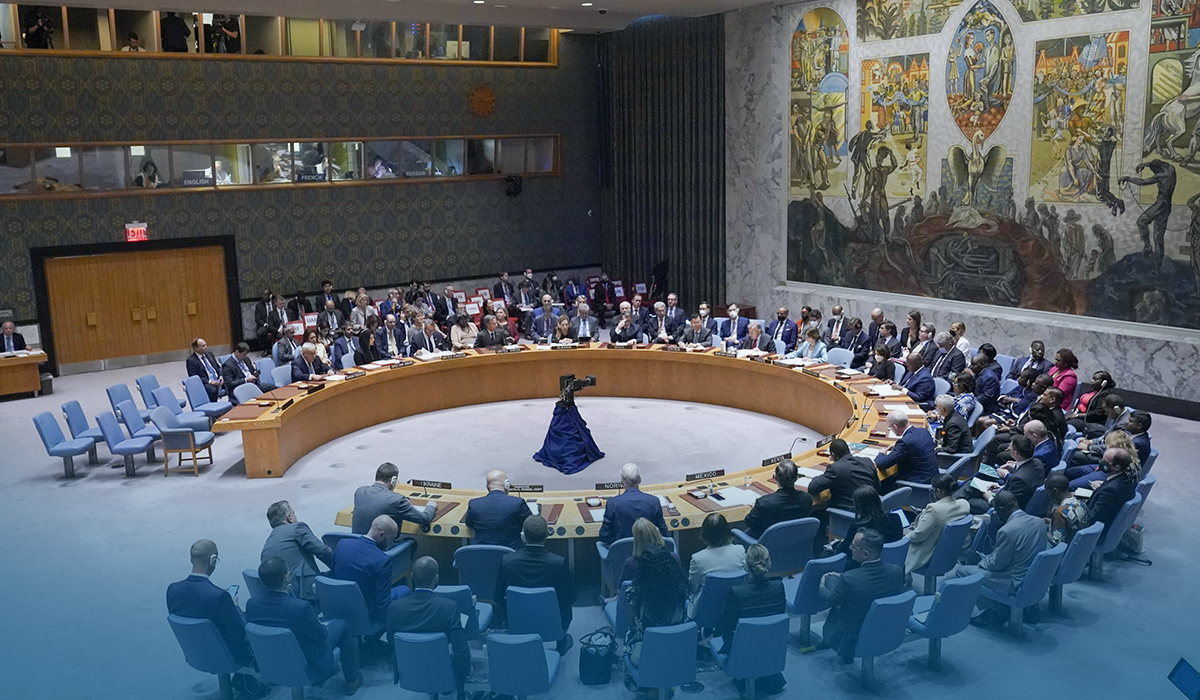 Kyiv Secured Bridgeheads
Last week, Ukraine said that it had found dead bodies of more than 440 civilians at a mass burial site in the retaken Izyum city. And some of the bodies had tied their hands behind.
According to British intelligence, Kyiv's forces have succeeded in obtaining bridgeheads on the Oskil River's eastern bank in Kharkiv province. On the other hand, Moscow forces have fought to integrate into a consolidated fortification line following its military's removal earlier in September.
The UK intelligence assessment added: To the Southern region, in the Donetsk area, heavy fighting is continuing as Kyiv troops assault the city of Lyman, which Russian Armed Forces seized soon after launching its unjustifiable incursion.
Read Also: Explosion Hit Russian-Seized Melitopol City on the Eve of Referendums