On Sunday, a senior United States envoy once again urged North Korea to stop additional missile testing and resume atomic diplomacy, days after the Democratic People's Republic of Korea (DPRK) fired off its first submarine-launched ballistic missile (SLBM). Special Representative Kim Sung called DPRK's latest ballistic missile test "concerning and counterproductive" against enduring peace in the Korean peninsula.
The missile tests come due to a long-running deadlock in atomic diplomacy between Pyongyang and Washington. The firing of SLBM promoted criticism from the United States and calls for resuming negotiations aimed at denuclearizing the DPK in return for American sanctions relief.
Sung Kim said while speaking to the media after meeting with his South Korean counterpart in Seoul that America is committed to exploring sustained and substantive diplomacy with Pyongyang. Moreover, he told the press, referring to North Korea by its official name, that they call on Pyongyang to end these provocations and destabilizing doings and instead resume negotiations.
@USAsiaPacific: Special Representative for the DPRK Sung Kim reaffirmed U.S. commitment and the importance of the U.S.-ROK Alliance in working toward the complete denuclearization of the Korean Peninsula in his productive meeting with ROK Special Representative Noh Kyu-duk. pic.twitter.com/kJIffnisvu

— Bureau of East Asian and Pacific Affairs (@USAsiaPacific) October 19, 2021
Self-Defensive Launch
Furthermore, the US envoy on DPRK Affairs said they remain ready to meet with North Korea without preconditions, and they've made apparent that America harbors no aggressive intent towards the North.
On Saturday, the US top official for DPRK arrived in South Korea, officially the Republic of Korea (ROK), amid obstructed denuclearization negotiations and tension over the North's latest missile tests.
So far, North Korea has rejected American offers, accusing Seoul and Washington of talking diplomacy while ratcheting up tensions with their own military actions. Previously, on 21st October, the DPRK said America was overreacting to an underwater-launched ballistic missile test that it called self-defensive and asked the sincerity of US' offers of negotiations, cautioning of consequences.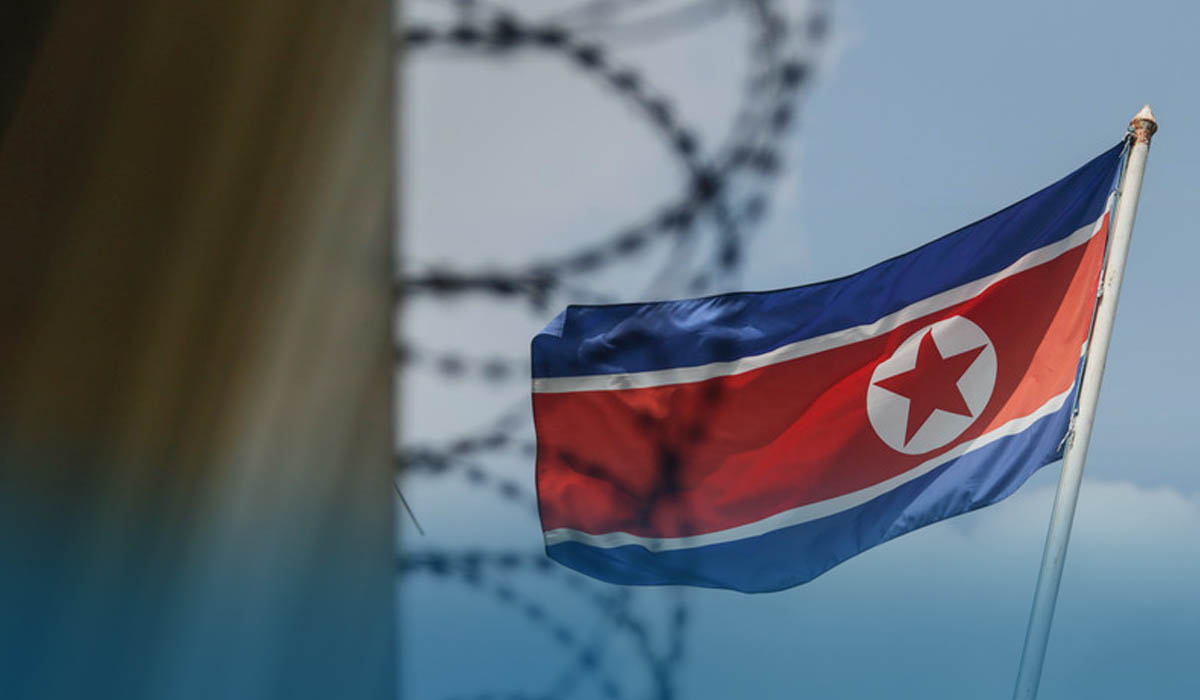 That missile launch was one of the several in past weeks, violating United Nations sanctions imposed on DPRK. Noh Kyu-duk, a South Korean nuclear envoy for Korean Peninsula Peace and Security Affairs, said he and Kim had an in-depth talk on ROK's push for a symbolic declaration to cease the 1950-1953 Korean War (the Forgotten War) as a way to bring peace. Noh added Kim Sung, and he reaffirmed that DPRK's matters of concern could be discussed once negotiations are resumed.
Read Also: North Korea Accused Top U.N. Body of Double-Dealing Standards Over Weapon Tests