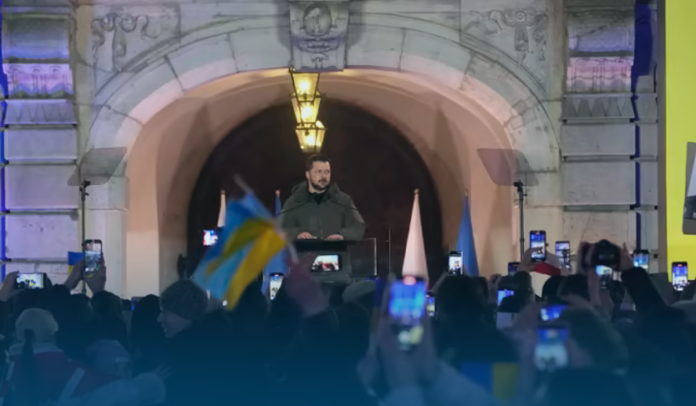 Ukrainian President Zelenskyy visited its neighboring country Poland on Wednesday, where he was warmly welcomed by Polish President Andrzej Duda. Zelenskyy won new guarantees for greater cooperation in the battle against Russia. President Duda vowed to supply 14 MiG-29s designed by the Soviet Union. President Zelenskyy thanked Poland for its efforts in assisting Ukraine with military support and welcoming refugees. Ukraine and Poland have made their relationship more effective after the Russian aggression. Warsaw played a vital role as it sent heavy artillery to Ukraine to help it fight back Moscow's army.
Zelenskyy's visit to Poland has been infrequent since the Russian invasion. Recently he visited America, Belgium, France, and Britain for war assistance. Those foreign trips were undeclared, but the Warsaw visit was announced in advance. President Duda said Poland would aid Ukraine with 14 Soviet-designed MiG-29 fighter jets to help Kyiv strengthen its battleground position. Head of the Polish foreign policy office, Marcin Przydacz, noted that Volodymyr Zelenskyy arrived with the first lady and this was the first time for them being together on a foreign tour since the war started.
Zelenskyy was honored with the Order of the White Eagle
Duda awarded Kyiv's leader the Order of the White Eagle, Poland's highest honor. After that, the Ukrainian President stated that Poland had stood firmly with them. Further, he adds that his administration is grateful for their support during the war against Russia. He called the relations between both countries historic with long-lasting results.
President Duda said he was confident that Ukrainian military would become victorious in the combat. He further said that the strength of the Ukrainian leader and the soldiers had combined and saved Ukraine. He reminded that Poland had assisted Ukraine with 300 tanks, Krab howitzers, and Piorun missiles to combat Russian aggression.
Moreover, he described that his administration has been working on getting more guarantees for Kyiv at NATO's summit in the Lithuanian capital Vilnius in July.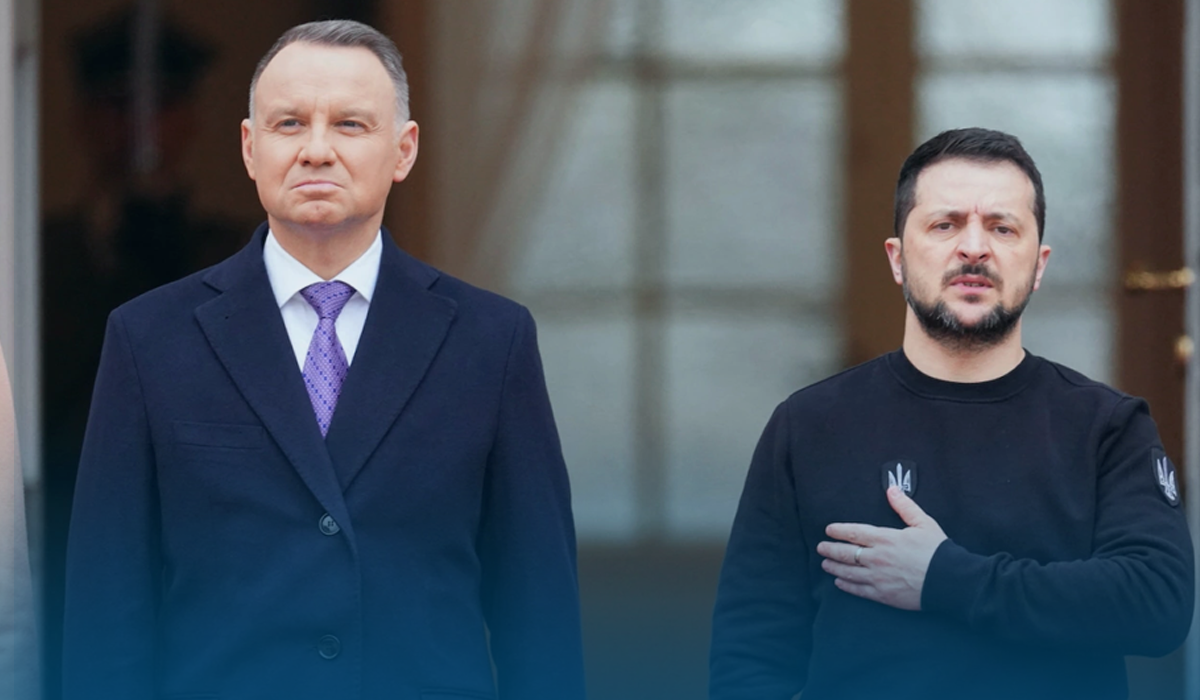 What does the Ukrainian President say?
Poland has welcomed more than a million neighboring refugees. Zelenskyy's trip is critical as its forces have been preparing for a counterattack to regain their lands from Russian troops in the following weeks or months. Kyiv's administrator said that the conditions in Bakhmut city have been intense, and corresponding steps would be taken if Russian forces attacked Ukrainian troops. He further said that if it becomes hotter there and the danger for troops rises after being encircled, big decisions would be made by generals at the battleground. He added that soldiers' lives stand very important to him, and he could not lose them.
While on a news conference with President Duda, Zelenskyy said that Kyiv would wholeheartedly welcome the Polish businessmen to assist Ukraine in postwar rebuilding, which according to the World Bank, could cost around $ 41 billion. He emphasized that Warsaw should become an effective partner in the efforts required for reconstruction once the war ends. Later he met Poland's Prime Minister and said he would sign an agreement on rebuilding the Ukrainian infrastructure.
The Polish public deeply supports Ukraine in its war. Around 82% of Polish citizens consider NATO should stand with Kyiv against Russian aggression until Ukraine becomes victorious.