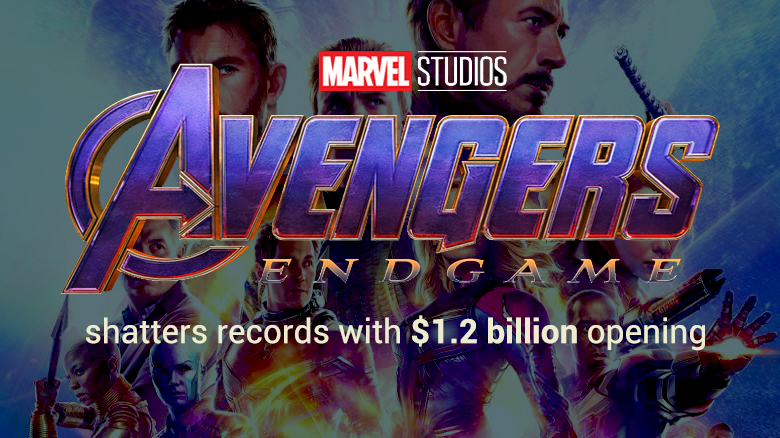 For the first time in the film history, the Avengers took the biggest box office and made surprising several records. According to Disney, Avengers: Endgame, Marvel Studios made about $1.2bn at the global box office at its opening. It is the first film in the film history to beat the 1 billion dollar mark for its debut. It broke all the previous records with hundreds and millions of dollars. Last year, the film Avengers: Infinity War that was its prequel made the record by earning 640 million dollars for its opening. However, Endgame crosses one billion dollars earning internationally in just five days.
Also in North America, it shattered the opening record. It stars Robert Downey as Iron Man, took about 350 million dollars domestically in the present weekend. This figure honors it as the biggest weekend in the history by swiping the last record of 258 million dollars which Infinity War made. Somehow the film of Marvel crossed its own expectations. Last week analysts predicted that the film has the ability to make anywhere from 260 million dollars to 300 million dollars domestically — the gross estimation of the movie in the overseas as 859 million dollars.
It also crushes the biggest weekend opening record internationally, that held in 2017 with the first weekend of 'The Fate of the Furious. China propelled the worldwide domination of the film. Avengers: Endgame made earnings of 330.5 million dollars there, and it is the highest grossing debut in the history of China. Chief analyst at Boxoffice.com, Shawn Robbins said that they are watching a historical moment in cinema history along with the whole world.
Over the last ten years, Marvel studios made about 20 billion dollars at the box office globally. Furthermore, senior analyst at Comscore, Paul Dergarabedian expressed that Endgame gives the signal of a historic end of an era, on the other hand, it opens the door for the latest and exciting chapter for the Marvel brand's future. In the last, one can say that records made to break but it need quality and class to beat the Endgame.