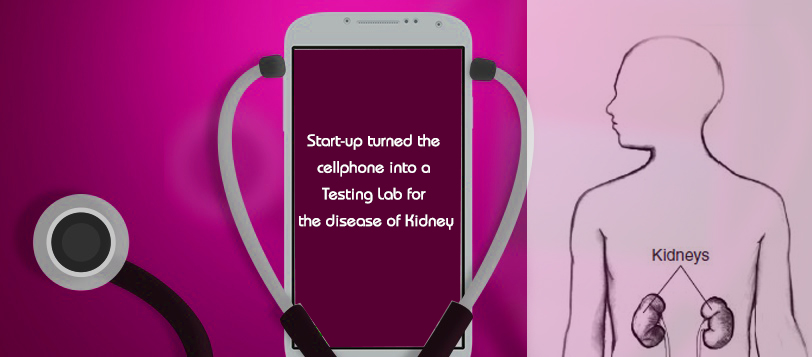 In the United States, chronic kidney disease is the modern day plague, focused in significant part by the nation's fatness epidemic. Thirty million Americans are suffering from chronic kidney disease according to the National Kidney Foundation. And it is mostly due to hypertension and diabetes. The ratio is about one in every nine adults. Over 510,000 patients of kidneys are now on dialysis, and more than 1 lac patients are on the list of a Kidney transplant.
The chief medical officer at National Kidney Foundation, Kerry Willis said that the caring cost of these individual patients growing staggering. Annually, more than $114 billion spends on chronic kidney disease patients with all stages for their Medicare. This estimated amount doesn't include the costs of private insurance companies' patients.
Israeli Digital Health Startup (Healthy.io)
Knowing the kidney's patient growing numbers, an Israeli digital health start-up named Healthy.io has made FDA-cleared at-home urinalysis test with a smartphone to support people to test their kidneys for proteins which is a symbol of damage for the organ. Timely detection of this particular kidney disease will help to avoid complications of kidney disease.
Disposable strips plus cups combination with a smartphone camera helps to read and interpret results used in the Healthy.io's urinalysis test Dip.io. Patients need to dip a stick in their urine sample then they have to wait for it to develop. Afterward they need to take a snap of it to compare it with the card that is using the app of the company. After that, the picture anonymized and upload on the cloud for further thorough diagnostic tests.
Geisinger Health in collaboration with the National Kidney Foundation assessed the test. Gaining a seventy-one percent adherence rate between patients with hypertension who certainly not tested before.
CEO and founder Yonatan Adiri stated that as Dip.io received the FDA clearance last year. So he was trying to market the technology to health systems and hospitals. Moreover, the company is also focusing a small number of main patient categories. Categories containing people with diabetes, pregnant women, women who think they may have the signs of urinary tract infection and hypertensive most at risk for disease of the kidney.
Your Smartphone as your Testing Lab
The ex-chief technology officer to Israeli President Shimon Peres, Mr. Adiri made a passion for technology in the health sector during his early career. He realized smartphone as a medical tool when his father used it to transfer her mother's CT scan reports after she got an accident while traveling in China. Smartphone at that stage helped them to diagnose and save her mother's life. Adiri said that his goal is to turn the smartphone into the home test lab of present times. The advancement in the computer version technology and Artificial Intelligence are helping to achieve his goal.