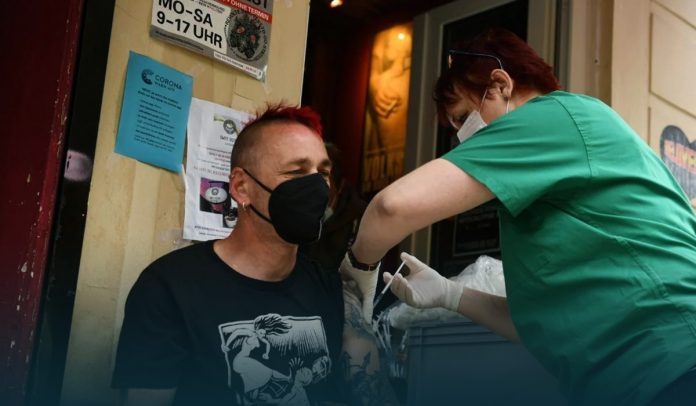 On Thursday, the German Standing Committee on Vaccination at the Robert Koch Institute (STIKO) said that the people who received a first shot of the Oxford Uni-AstraZeneca vaccine should receive messenger-RNA jab as their second shot, regardless of age group.
Germany's announcement makes it one of the first nations to strongly recommend mixing coronavirus vaccines on efficacy grounds. This would allow people who have received the first of AstraZeneca vaccine can get either a Moderna or Pfizer-BioNTech vaccine as their second shot.
2) study compared mixed two-dose schedules of Pfizer and AstraZeneca vaccines, and found they produced high concentrations of antibodies against the spike protein. The data provides support for the decision of some countries offering alternatives to AstraZeneca as a second shot

— Eric Feigl-Ding (@DrEricDing) June 28, 2021
Angela Markel, the Chancellor of Germany, helped set the scene for mixed vaccine usage when she got the Moderna dose in June as the second shot following the first one of the Oxford Uni-AstraZeneca's.
Furthermore, STIKO said 'new study results' show that the immune response produced after a mixed immunization is patently superior.
At present, the messenger-RNA vaccines authorized by the European Medicines Agency are Moderna and Pfizer-BioNTech.
Canada's National Advisory Committee on Immunization (NACI) made a weaker authorization on 17th June when it said that mRNA booster is now preferred as the second shot for those who received the first shot of AstraZeneca/Covishield. Moreover, NACI noted that it was recommending based on emerging evidence of most likely better protection from that mixed vaccine program.
How many of Europeans waiting for their first COVID-19 dose?
Published on 28th June, the researchers conducted a study at Oxford University, which found that alternating shots of the Pfizer-BioNTech and Oxford Uni/AstraZeneca jabs induce strong immunity against coronavirus disease.
According to the Oxford University press release, the study found that both mixed vaccine schedules, Oxford/AstraZeneca followed by Pfizer/BioNTech and vice versa, generate a robust immune response against the 'severe acute respiratory syndrome coronavirus 2' spike Immunoglobulin G protein when shots were administered 4-weeks apart.
Berlin's updated direction comes as the international health agency, the WHO, cautioned that Europe was risking a new COVID-wave coming month due to easing restrictions, the contagious COVID-19 mutant's spread, and low immunization coverage.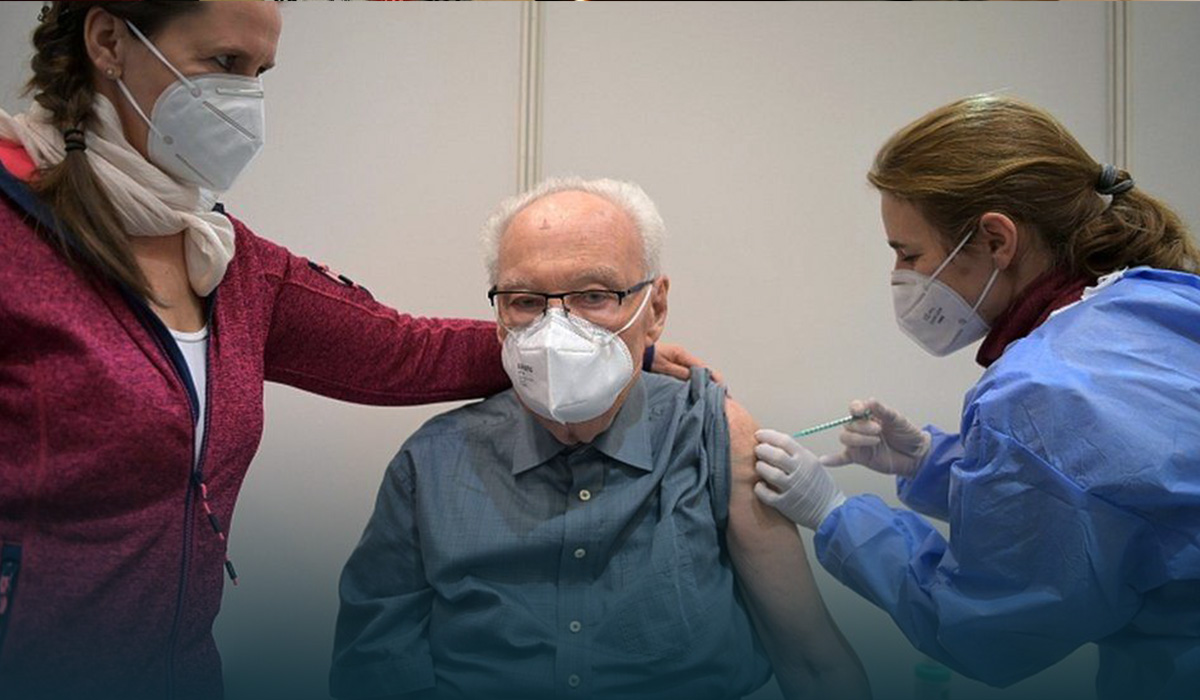 On Thursday, as he cautioned that the Delta COVID-19 variant would be dominant in the area by summer's end, the WHO Regional Director for Europe Hans Kluge stated the cases toll increased by 10 percent last week, driven by mixing, gatherings, travel, and relaxing of social restrictions. Furthermore, he said that about 63 percent of Europeans are waiting for their first dose.
Hans Kluge emphasized two shots of COVID-19 vaccines were effective against the sixty-percent more transmissible Delta variant. However, he added that the fact is that in the region, the average jab coverage is only twenty-four percent. Moreover, he said that 50% of their elders and forty percent of their healthcare workers are still unimmunized.