Trent Alexander-Arnold of Liverpool mythical dream has become a reality at the age of just twenty-one. He told CNN Sport after Liverpool secured its first league title in thirty years on Thursday, it's tough even to understand what's actually happened – as he is over the moon.
Liverpool star Trent Alexander-Arnold says he wants the class of 2020 to "write our own chapter in this amazing history of the club" as the Anfield outfit bid to build on their success having won the club's first top-flight title for 30 years.https://t.co/jVwRxRvTkN

— CNN International (@cnni) June 27, 2020
Alexander-Arnold celebrated the achievement of his club with his co-players and coaching staff at a golf resort in the city as they watched Chelsea F.C. won from Manchester City by 2-1 – in that way, giving them the event trophy with a record seven games to spare. Though, he admits that it was not quite the way he was picturing, such as a historic moment for him in his imagination.
After passing a smile, he says that he always visualizes it as a final minute winner. It was a tough title race up until the final minute, and they score an equalizer goal to win the league. He was picturing that moment with hundreds of thousands of fans in the stadium to celebrate the victory, but because of the COVID-19 pandemic, games are happening without crowds.
A Legend inspires right-back player
Steven Gerrard, the former captain of Liverpool, a team member of the Liverpool team which closely lost the title in 2014 alongside Luis Suarez. Trent caught the eye of legendary Gerrard and making it an enormous chance of making it as a top professional. He said an icon, a hero, a legend somebody he always follows, someone he tries to emulate, the only legend, Gerrard.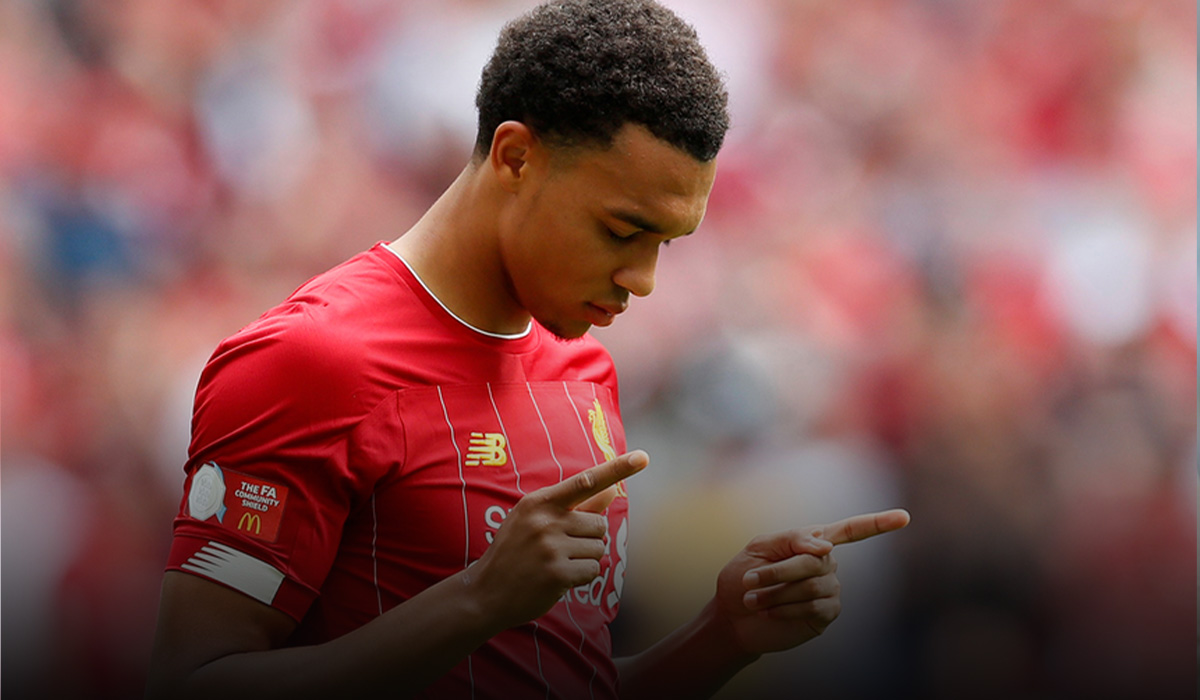 He felt proud and honor when Gerrard acknowledge his talents and singling him out individually with a bright future. Further, he adds that he always used him as an inspiration to become a better footballer.
The Defender speak for change and equality
Trent has the courage to raise his voice against racism by the impact of his England colleagues Raheem Sterling and Marcus Rashford. During his team's recent Primer League match with Everton, Alexander-Arnold wore shoes having print "Black Lives Matter." These auctioned off after the match with the earnings going to the Nelson Mandela Foundation.
Read Also: Formula 1 races of Singapore, Japan and Azerbaijan are cancelled