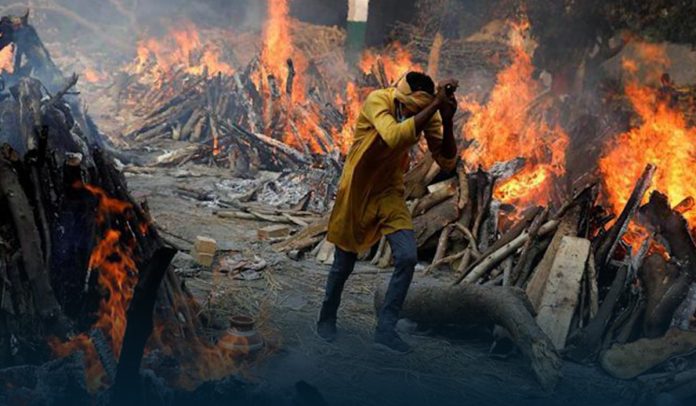 As Delhi runs out of space to cremate its dead, crematoriums in the capital have been forced to build makeshift funeral pyres.
The BBC reported that staff is working 24/7, while parks and other empty sites are also being utilized for cremations. Moreover, families have had to wait hours before being permitted to cremate their dead due to increased demand.
In India, deaths have been increasing as the second wave of virus infections overwhelms the country.
The growing number of deaths, 380 were recorded in the Indian capital Delhi alone on Monday (April 26), has left crematories in urgent need of space.
At Delhi's Sarai Kale Khan crematorium, at least twenty-seven new funeral pyres have been built, and dozens more are being added in a nearby park. Officials are also looking for one more space near the city's Yamuna river bed.
India's 323144 new COVID-19 cases over the past twenty-four hours stood below a worldwide peak of 352991 hit Monday and 2771 recent deaths. The total number of Indian COVID-19 cases so far is nearly 17M with 197894 deaths. But it is thought the correct figures are considerably higher.
An investigation by television station NDTV found at least 1150 extra deaths, which weren't included in Delhi's official coronavirus count over the last week.
A worker at the crematorium, which originally had space for only twenty-two dead bodies, told The Hindu newspaper that they are operating it continuously from early morning until midnight.
The authorities have allegedly cut down more trees in city parks for use as kindling on pyres. The relatives of the dead have also been asked to assist with funerals by piling wood and helping in other rituals.
The situation is Serious in India
In East Delhi, the Ghazipur crematorium has added twenty more pyres in a car park. An official told the Indian Express newspaper that there was a waiting time of 3-4 hours for burial, with each dead body taking up to 6 hours to burn.
The situation is critical at other crematoriums too. Also, Sunil Kumar Aledia, who runs the Centre for Holistic Development, an organization assisting with meals, oxygen, and cremations, told the BBC that some don't have any space to expand.
The demand for cremation is expected to remain high. In Delhi, with its population of about 20M people, hospitals are packed, and medical oxygen is scarce.
The country has recorded over a million coronavirus cases in just a few days. Medical oxygen, Ambulances, Intensive Care Unit beds, and life-saving drugs are all in short supply. Delhi's testing capacity has also been overwhelmed.
Social media is awash with frantic pleas for assistance, with people desperately searching for medicines, oxygen cylinders, and the ICU beds.
Numerous nations have offered help. The United Kingdom has begun sending oxygen concentrator devices and ventilators, although a spokesman for the PM said it had no surplus COVID vaccine shots to send.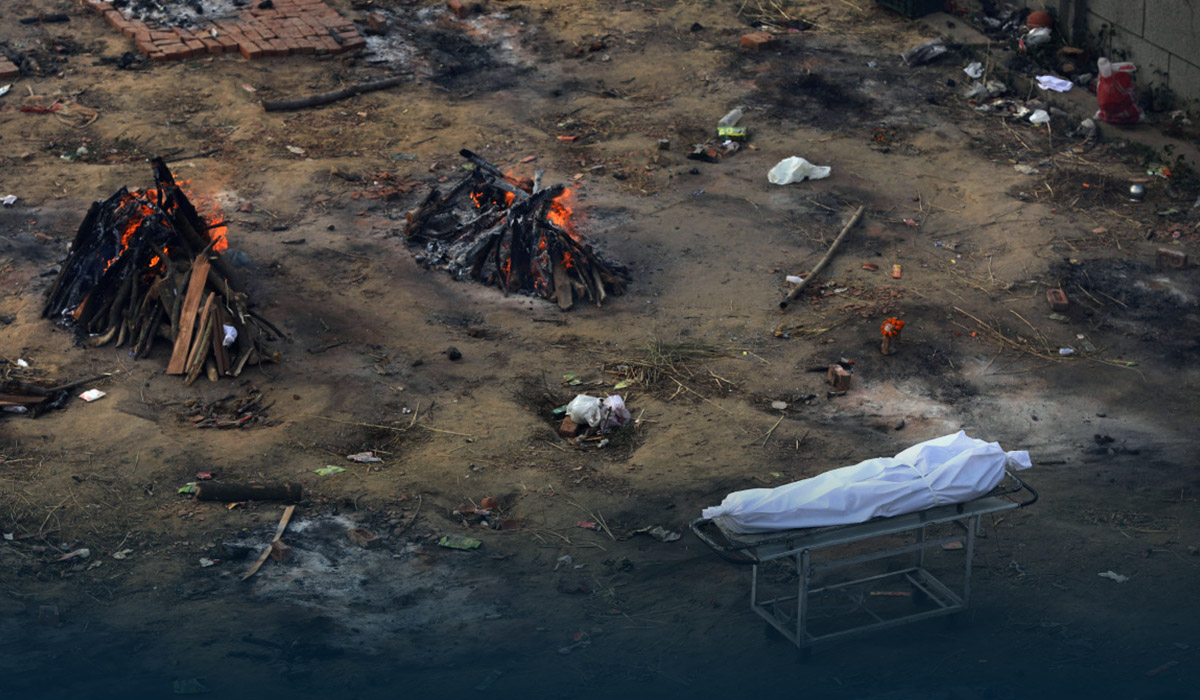 Germany, France, Australia, and Ireland are also sending medical equipment. Meanwhile, the WHO said it would send thousands of oxygen concentrators.
American President Biden spoke to PM Narendra Modi and promised America's full support. America is lifting a ban on sending raw materials for vaccine manufacture abroad, enabling India to produce more AstraZeneca jabs. It would also provide protective gear and medical equipment.
Dr. Zarir F Udwadia, who works in Mumbai hospitals and counsels the Indian government, said he was seeing wards full of COVID patients struggling to breathe on ventilators of different forms and shapes.
Read Also: U.S. government will organize additional oxygen supplies and technical assistance to India facing Coronavirus Outbreak