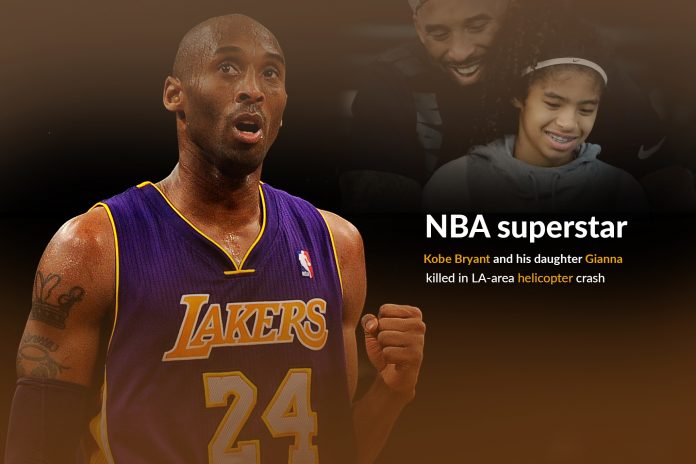 Former National Basketball Association (NBA) player Kobe Bryant along with his thirteen-year-old daughter Gianna and seven others died in a deadly helicopter crash in California on Sunday morning. According to the Department of Los Angeles County Sheriff, all people on board lost their lives in the crash at around 10:00 a.m. in Calabasas, Los Angeles. Three other people also killed included his daughter Gianna's teammate, the parent of teammate and the pilot.
According to Alex Villanueva, LA County Sheriff, nine people were flying on the helicopter. He added, he wouldn't confirm who died up until news comes. The National Transportation Safety Board says that an investigation about the matter is going on and they send a team to the crash site of the Sikorsky S-76B.
About Kobe Bryant
Bryant was 41 years old, and he played around twenty years with the Los Angeles Lakers. He considered one of the best players of basketball of all time. The legend won five championships of NBA, eighteen-time All-Star and stood on number four on the all-time scoring list of NBA. Bryant born in Philadelphia, the largest city of Pennsylvania and attended Lower Merion High School, where he dominated himself as a player of high school basketball.
He recruited into the NBA just after the graduation and became as one of the youngest players in the history of the league. At 34, this young man became the youngest player to surpass the thirty-thousand mark in the history of the NBA. He said goodbye to basketball in 2016 and scheduled to headline the nominees of 2020 NBA Hall of the Fame. With his wife Vanessa, they had four daughters, Gianna, Natalia, Bianca and Capri.
Joe Bryant was the father of legendary player and was also a professional basketball player in his times. Joe played with teams such as Philadelphia 76ers, the Houston Rockets and the San Diego Clippers. NBA officials, athletes as well as fans grieved the death of Bryant in memorials and messages across social media.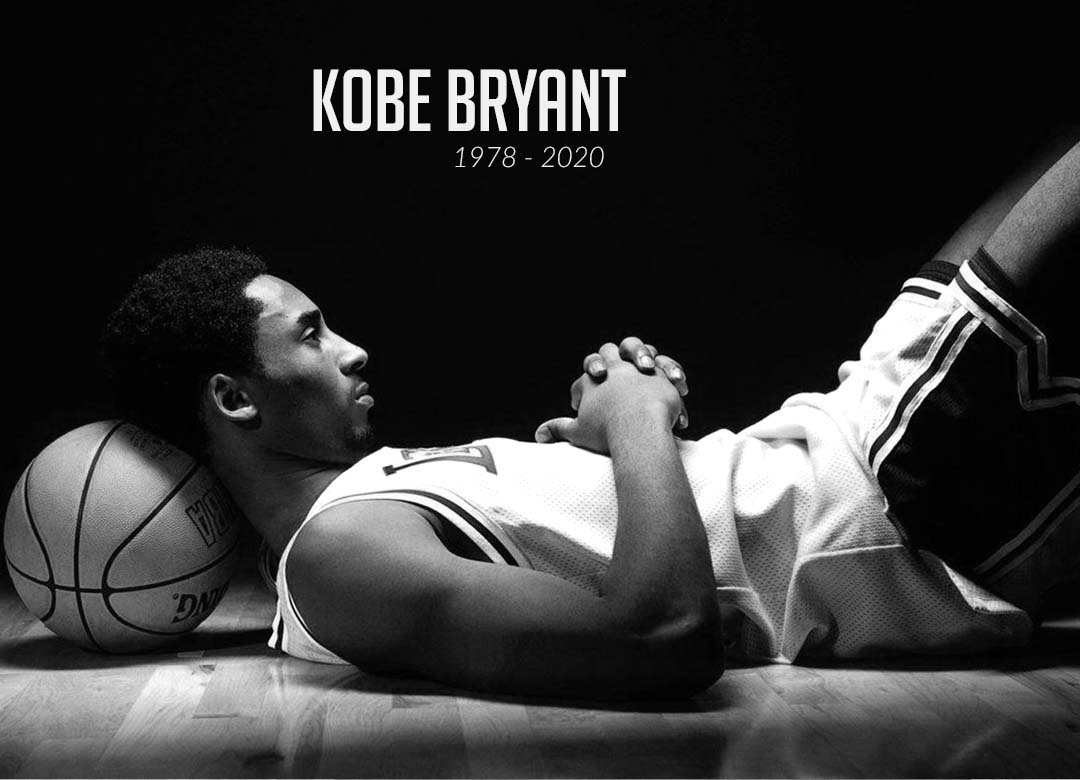 The reaction of former Basketball Players on Kobe Bryant Death
Former NBA star Scottie Pippen on his official account tweeted that he stunned after listening to the death news. He has no words to describe the pain of the incident and described it as an incredibly tragic and sad day.
I'm stunned. Words can't even come close to describing it. Just an incredibly sad and tragic day.

— Scottie Pippen (@ScottiePippen) January 26, 2020
Heartbroken to look back on this. Kobe and Gigi, you're both GOATs in my eyes and I know that one-on-ones like this will live on forever. pic.twitter.com/tIUS3XQwAV

— Scottie Pippen (@ScottiePippen) January 27, 2020
Another former star of NBA Kareem Abdul-Jabbar said on his tweet that most of the world would remember Kobe as the splendid athlete who inspired a whole generation of basketball. Kareem further shares his views by saying that he will never forget Bryant as a man who was much more than an athlete.
Most people will remember Kobe as the magnificent athlete who inspired a whole generation of basketball players. But I will always remember him as a man who was much more than an athlete. pic.twitter.com/9EZuwk8wrV

— Kareem Abdul-Jabbar (@kaj33) January 26, 2020
Shaquille O'Neal, the former LA Laker tweets with words that he has no words to express the huge loss of Bryant and his daughter Gianna. He also showed sympathies to the families of the other passengers who lost their lives.
There's no words to express the pain Im going through with this tragedy of loosing my neice Gigi & my brother @kobebryant I love u and u will be missed. My condolences goes out to the Bryant family and the families of the other passengers on board. IM SICK RIGHT NOW pic.twitter.com/pigHywq3c1

— SHAQ (@SHAQ) January 26, 2020
Kobe was so much more than an athlete, he was a family man. That was what we had most in common. I would hug his children like they were my own and he would embrace my kids like they were his. His baby girl Gigi was born on the same day as my youngest daughter Me'Arah. pic.twitter.com/BHBPN5Wq8V

— SHAQ (@SHAQ) January 26, 2020
Adam Silver, the NBA Commissioner, stated that for twenty seasons, Kobe showed everyone what is conceivable when extraordinary talent blends with devotion to winning. He was one of the remarkable basketball players in history with legendary accomplishments.