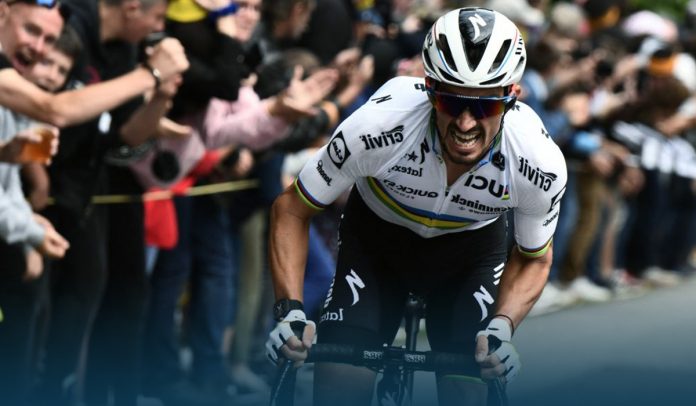 French law enforcement launched an investigation into the massive crash that marred the opening stage at the Tour de France. The giant crash was caused by a woman spectator who held up a sign with 'Grandad and Granny' written in German standing on the roadside.
Holding a cardboard sign, the woman stepped in front of the racing pack and looked up towards the race's motorbike cameras to display a message for the TV viewers.
Tout cela pour une stupide photo 🤬, en plus elle est dos aux coureurs donc elle n'est même pas là pour profiter du spectacle et encourager..

Arf, d'une débilité sans nom, impardonnable ! #TDF2021 pic.twitter.com/TbR4Ey9wfV

— La Rédac Sportive (@Laredacsportive) June 26, 2021
According to the video coverage of the race, the cardboard hit Tony Martin (German rider), who was cycling close to the head of the pack. Tony Martin lost his balance and fell, leading to the domino effect, leaving dozens of riders in a confusing mess of bodies and bikes.
On Sunday, Lt-Col. Joel Scherer of the French Gendarmerie told AFP that the significant issue on the Tour is road-security.
Another law enforcement authority told AFP that Zero Deaths was their bottom-line task aim on a TDF or bike race.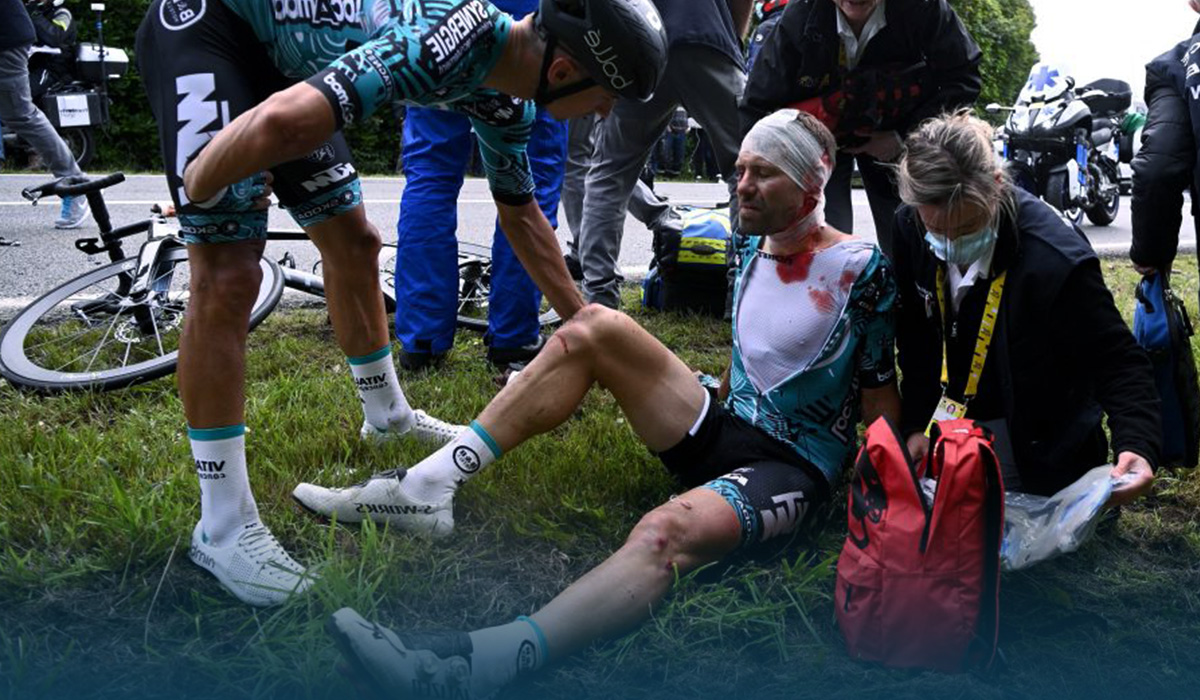 Wearing a yellow raincoat, the spectator moved away in fear when she acknowledged the extent of her rashness, but she then disappeared into the deep crowds.
A spokesperson for the Tour de France organizer, Amaury Sports Organization (ASO), confirmed to Cable News Network that the company had filed a complaint to authorities.
According to the TDF website, including Jasha Sutterlin (German rider), three cyclists have left the TDF 2021 race following Saturday's incident. His team, DSM, stated that Sutterlin was transferred to the hospital for medical examination, which revealed no broken bones, a severe bruise to his right wrist that would require further medical treatment.
Read Also: US Trans Athlete Chelsea Wolfe says Her Goal is 'To Burn US Flag On Podium'