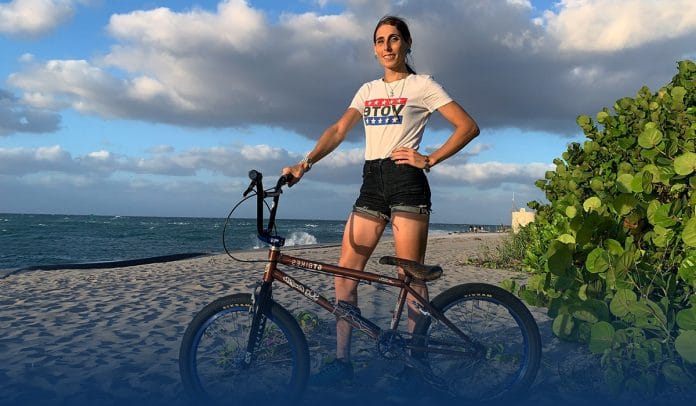 A transgender BMX Freestyle rider Chelsea Wolfe said last year in a Facebook deleted post that she intended to win the medal and 'burn a United States Flag' on the podium. Previously, Wolfe qualified as an alternate to represent the Team United States at 2021's summer Olympics in Tokyo, Japan. Chelsea Wolfe identifies as a trans woman.
In Wolfe's 25th March 2020 social media post, a bicyclist wrote that her goal is to win the Olympics so she can burn American flag on the podium. That is what they focus on during the epidemic, hurting trans children.
Transgender bicyclist @chelseawolfebmx had this to say about his motivation to ride his bicycle in the Olympics; "My goal is to win the Olympics so I can burn a US flag on the podium." His goal should be therapy. @newsmax

— Jonathan T Gilliam (@JGilliam_SEAL) June 21, 2021
Furthermore, the since-deleted Facebook post included a link to a 'PinkNews' story about the Donald Trump government's stance on trans athletes in athletics.
Wolfe told Fox News that the deleted post does not mean she does not care about her home nation and anyone thinking that is sorely mistaken. Moreover, she said that one of the reasons for her hard-working to represent America in international competition is to express to the world that the United States has morals and values, that it is not all of the bad things that they're known for.
'wants to be proud'
Wolfe added she takes a stand against fascism because she cares about her country, and she isn't going to let it fall into the fascists' hands after so many people have fought and sacrificed to stop fascism from taking hold abroad. Furthermore, she said that as a US citizen, she 'wants to be proud' of her home nation. She insisted she is 'sure as hell' not going to allow to seize there.
Journalist Ian Miles Cheong first reported on Freestyle rider's post. She also joked about Donald Trump's head.
Wolfe commented in Facebook according to Cheong's posted screenshot, that she would never say that someone should explode the President's head. That would be unlawful. Moreover, she said she would say with dynamite. Because that is just a sentence part and does not mean anything. Also, it is not certainly related to the sentence before it.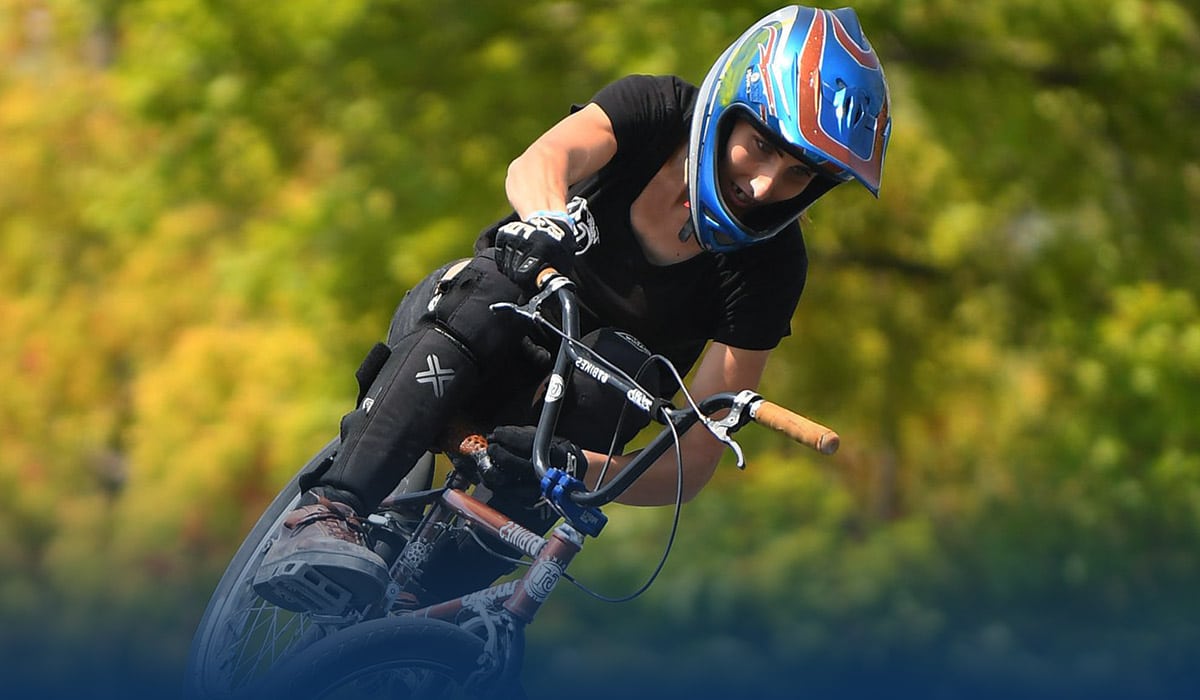 Earlier in June, a bicyclist posted about what that meant to qualify for Olympics as a trans athlete. Wolfe wrote an Instagram post on 12th June that she searched for so long trying to find out if there had ever been a professional transgender BMX rider to show her who she is would be OK, and unfortunately, she found no one.
Previously International Olympic Committee published a policy for trans athletes that transition from male to female are allowed to compete in the female sports. The policy also states that the athlete must pronounce their gender identity. And they must show their testosterone levels are below a certain threshold a year before competition.
On Monday, Laurel Hubbard, a New Zealand weight lifter, became the first trans person to qualify for the Olympics.
Read Also: Heat's Meyers Leonard fined $50,000 for using anti-Semitic slur during video game livestream