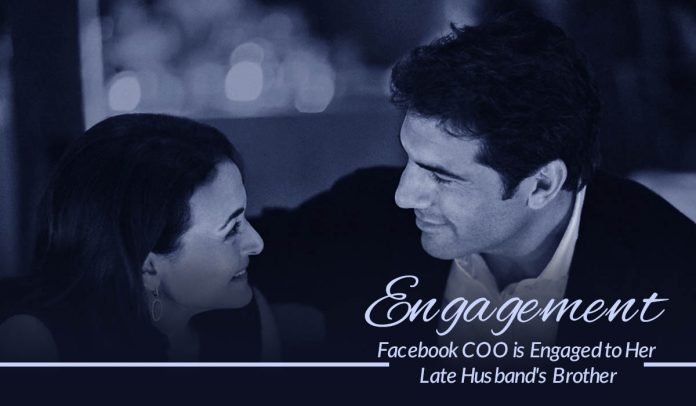 Sheryl Sandberg, the Chief Operating Officer (CEO) of Facebook engaged to Tom Bernthal, brother in law of her late husband. Sandberg is 50 years old while Bernthal is now 46 and he is the CEO and founder of Kelton Global, a company of strategic consulting. Kelton Global is a Los Angeles-based firm. According to IMDB, Bernthal is also the brother of Jon Bernthal, an actor who plays Netflix's "The Punisher" anti-hero role.
Sandberg is an author, billionaire and American technology executive. She is the founder of LeeanIn.Org, a non-profit organization. Before joining Facebook as COO, she served as vice president of international online sales and operation at Google. Before this, she worked as United States Secretary of the Treasury Lawrence Summers' chief of staff. Sandberg has a worth of more than US$1.8 billion as of December 2019, his major worth reported because of her stock holdings in Facebook along with other companies.
People magazine wrote that Bernthal cracked the question February 1st as the newly engaged couple went for hiking to recap their first date. Sandberg shares a black-and-white photo on her Facebook page, in which she is looking adoringly into the eyes of her fiancé. She wrote in that post, Engaged with Tom Bernthal, and she couldn't love him more.
People magazine said that the engagement ring has five diamonds that represents their collective five children. Bernthal has three children from his previous marriage while Sandberg has two. While as per their current marital status, Sandberg is widow and Bernthal is divorced. According to People, they are dating since last spring after Sandberg's late husband's brother introduce them with each other.
About Sheryl Sandberg late Husband
David Goldberg lost his life in 2015 at the age just 45, by falling from treadmill while he was enjoying the vacation with his family in Mexico. He was the Chief Executive Officer of Survey Monkey at the time of his death. But later, an autopsy revealed, according to which he died because of coronary arrhythmia.
Read Also: Facebook to Build a Mind Reading AI Device