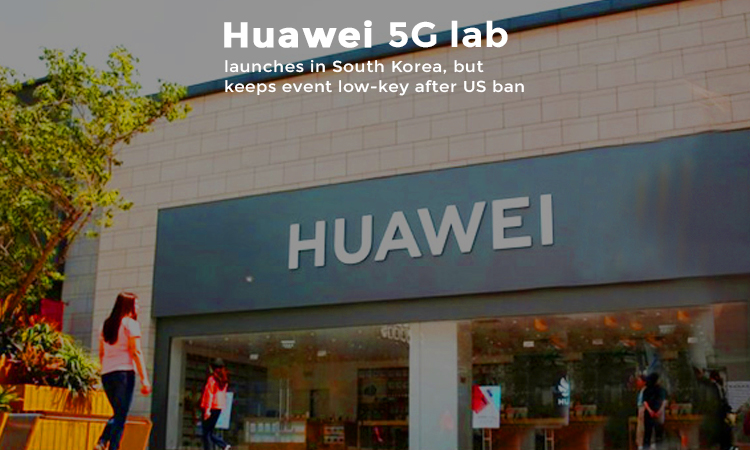 On Thursday, Chinese tech giant Huawei opens a next-generation 5G wireless network lab in South Korea. Whereas, it kept the inauguration low-key given its current blacklisting by the US, a strategic security partner of the Asian Nation. The tech giant of China and the top telecoms equipment producer of the world said that it decided to invest almost five million dollars in the lab which they unveil in the Junggu district of Seoul. However, the company doesn't give further details about the location, and it didn't invite the media to the launch ceremony.
Korea office of Huawei stated that 'In Korea and for Korea' based philosophy and the strength of its 5G wireless network, Huawei planned to develop 5G ecosystem along with cooperation with several ICT companies of South Korea and specifically small and medium enterprises.
On the other hand, the event overshadowed by the United States decision at the start of this month to ban the telecom and tech firms of America from doing business with Chinese tech firm Huawei. Also, Washington urging its partners to bar the Chinese firm from their 5G wireless networks.
Initially, Huawei considered to invite the press to their inauguration ceremony in South Korea, but after the United States ban, it changed the plan to keep the occasion low-key. A person, requesting not top show his name because of the sensitivity of the matter said that Huawei desired to promote the inauguration to as several Korean small-and-medium firms as possible. However, it planned to keep the press away from the ceremony after the ban to avoid any loss to its partners of Korea if they publicized in media.
Furthermore, Huawei said that the South Korean Enterprises' heads attended the event; however, they didn't reveal any names. Huawei takes the move because they want to stay committed to South Korea as they purchase different components like screens and chips from there.
First Open 5G Lab of the World
According to Huawei officials, the 5G services development center Lab is its first lab in the world, and it will facilitate other firms to test their platforms there. In April, South Korea rolled out 5G services and hoped that the wireless technology with next generation would spur a revolution in the fields like autonomous cars.