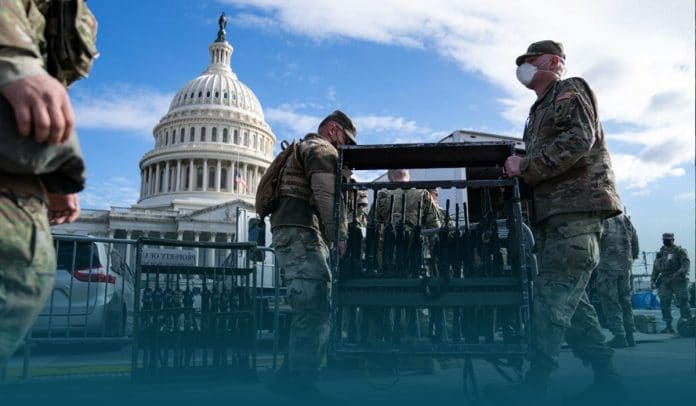 US government departments compile an alarming picture of the January 6 riots that expose significant security and intelligence oversights. Federal authority hints at the political challenges ahead for President-elect Joe Biden, even certifying US leaders' safety and Wednesday's inauguration.
Last week, the Emerging details painted an even grimmer picture than the horrifying images of violent protests broadcast live everywhere in the world. Evidence recommends planning by the rioters. There are concerns that they may have gained support from some current and former military members, Capitol Police, and even some US Congress members.
As protestors broke into the Capitol building and some chanted slogan, "hang Mike Pence," the unruly crowd ripped through the thin blue line many claims to revere, kick, and beat police with their own batons, spraying them with irritation causing chemical, threatening to kill them. That day, one policeman and four others died.
Once inside the Capitol building, The Washington Post reports the rioters came within minutes of reaching the vice-president, Mike Pence, who was moved to safety with his daughter and wife. Some had driven to the Capitol days earlier; however, others had filled their automobiles with guns, ammunition, crossbows, and, in a single case, a note listing a congress member by name.
Fearing for Safety
Several days after the attack, even as security reinforcements arrive, some lawmakers tell CNN they now fear for their safety.
While some GOP's argued President Trump's unprecedented second impeachment would only inflame divisions, federal officials warned that activists, after seeing the consequences of last week's outbreak on the US Capitol, are now likely more emboldened to carry out raids on the January 20 inauguration and throughout 2021.
FBI warned of possible armed protests being planned at all 50 US state capitols and in Washington in the days leading up to Mr. Biden's swearing-in. Federal law enforcement agencies issued urgent bulletins calling for support in securing the state's capital. Now, Washington bristles with road-blocks and steel-barriers to safeguard the "People's House" and will host nearly 25000 National Guards. Thus, it will be a more robust military footprint than the United States has combined in Afghanistan, Syria, and Iraq.
The FBI had received 140000 digital tips about the Capitol attack, including photos and video. Federal administrators had opened 275 criminal inquiries, charged roughly 98 individuals, and taken hundred people into custody.
The country's capital is on lockdown as it prepares for the upcoming Biden inauguration. Kris Van Cleave reports on the extraordinary development of security for an inaugural ceremony.
Airlines, Hotels, and other businesses increased security as federal authorities planned to deploy more National Guard members
As Washington DC locks-down for Joe Biden's swearing-in, Delta Air Lines put more restrictions on passengers to the US capitol on Thursday amid warnings of possible violence across the country even after Wednesday's inauguration. The vehicles checked. The roads blocked. The National Mall shut down. The state's capital increasingly locked down ahead of President-elect Biden's upcoming inauguration as the Pentagon authorized 25000 troops deployed to Washington, DC.
A Virginia man was arrested at a barrier and charged with having an unregistered gun.
Ron Klain, Joe Biden's incoming chief of staff, issued a note detailing Biden's priorities in his government's first ten days, including several administrative actions. Klain said in the notice that President-elect Biden would take action not just to reverse the severe damages of the Trump government but also to start moving their country forward.
On Saturday, Present-elect Biden and Vice President-elect Kamala Harris also introduced members of their science-team, with Biden insisting that science will always be at the front of his administration.
A Texas real estate agent said she should be pardoned because she was following President Donald Trump's advice. The prosecutors stated Jenna Ryan took a private plane to Washington, live-streamed the attack, and then tweeted afterward that they just stormed the US Capital. January 6 was one of the most impressive days of her life.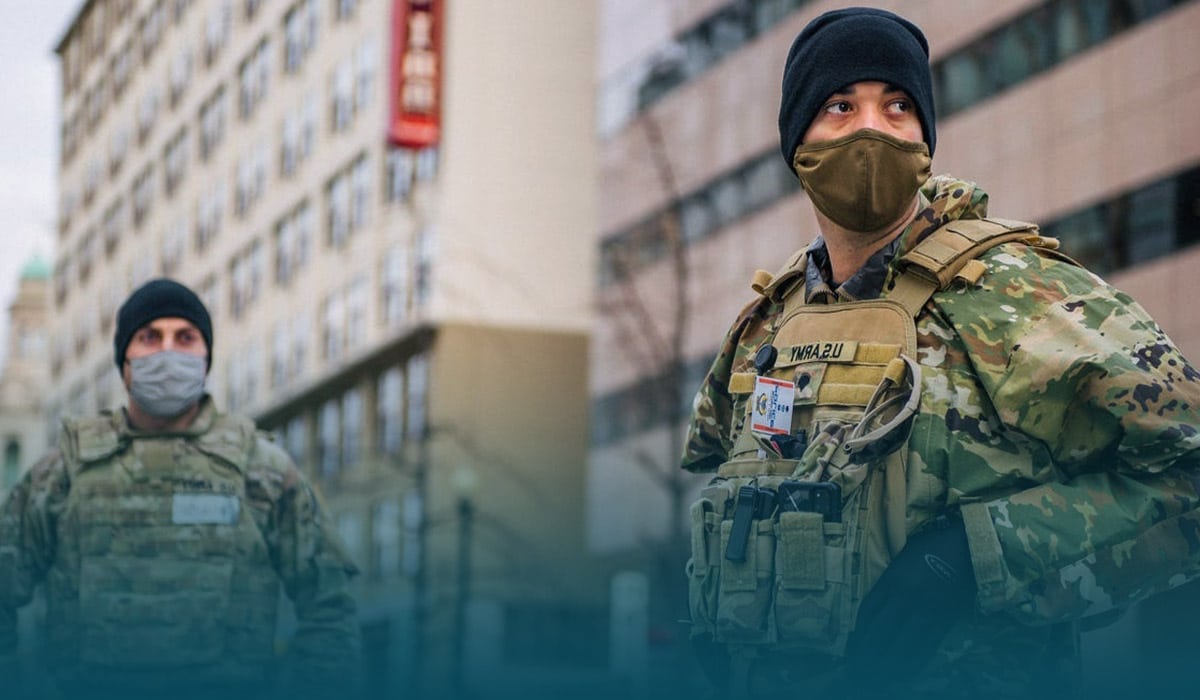 President-elect Biden and Vice-President-elect Harris still expected to take their Office oaths outside Capitol
Ryan told CBS Dallas / Fort Worth that he wants people to know he is a normal person. And that he listens to his president, who told him to go to Capitol Hill. That he was displaying his nationalism while he was there and he was protesting. Moreover, he was not trying to do anything violent, and he did not realize there was actually violence.
The President-elect Biden and Vice-President-elect Kamala Harris are still expected to take their oaths on the West Front of the US Capitol Hill during a significantly scaled-down occasion. This week, Mr. Biden said that his team had been getting briefings in the wake of the violence and that he was not afraid of taking the oath outside the Capitol.