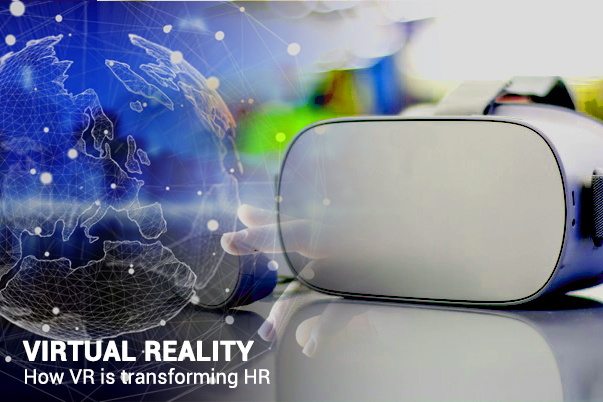 A large number of firms are using VR to hire and train their staff through immersive practices delivering employees new techniques to give training and raise empathy at work. Deutsche Bahn, the railway company of Germany, starts using the virtual Reality four years back to appeal to new staff. According to Deutsche Bahn's head of talent acquisition, Mr. Kerstin Wagner, potential hires can wear a Virtual Reality headset and within a few seconds can experience employment in a real-life atmosphere.
Using technologies like virtual Reality, companies will facilitate to choose the most elegant people for their work team. Actiview, the technology company of Israel established a recruitment platform that uses a virtual reality interface to consider candidates. The technology of the company also permits the owners to offer new employees a virtual tour of their workplaces or an opportunity to meet the CEO virtually.
Candidates took part in a puzzle based test through the platform of Actiview. The vice president of business and strategy development at Actiview, Roy Elishkov said that Virtual Reality simulation allows them to control what users feels, sees and hears. Furthermore, they can see the behavior of their users, observe their approach and they can collect that information.
Transforming the approach companies train their workers
Virtual Reality is changing the modes as companies give training to their employees. Such as, recently the British Army disclosed a pilot program that will use Virtual Reality to deliver training to their soldiers since 2017. While on the other side, KFC, the fast-food chain using a Virtual Reality game to teach workforce how to cook fried chicken. Whereas, the VR use for training and recruitment of staff not yet mainstream, however, experts considers that it will work in the future.
The head of Virtual Reality at consulting firm PwC UK, Jeremy Dalton said that VR permits the user to feel deep in experience and that is genuinely beneficial from the perspective of skills. It is also a hot topic to the argument that it can logistically be challenging to develop these scenarios of training in the real world. He added that Virtual Reality allows anyone to discover situations of the workplace and understand the influence of his choices and actions. Similarly, VR is an effective tool for hands-on-training, allowing people to perform the activities with their own hands.
The co-founder of e-learning firm SweetRush, Arturo Schwartzberg stated that wearing a headset and immersed in a Virtual Reality experience can help make empathy. Collaboration along with Hilton, SweetRush develop a Virtual Reality experience to give office employees a reality of running a hotel taste from the front desk to housekeeping. After the competent pilot, the Virtual Reality experience rolled out to six corporate offices of Hilton globally.
Hilton's vice president of talent, learning, and engagement, Gretchen Stroud said that during the meeting, team members could move by the hotel and take part in exceptional operational tasks, such as setting up a service tray of room. The staff guided with the help of a process by Vic, their Virtual Concierge.