UK based fintech firm Revolut made a partnership with Mastercard to certify its expansion into the United States by the end of the year. The agreement means all of the first debit cards of Revolut in the United States will be issued with Mastercard, whereas about half of its European cards will bring the payments giant's branding. Nik Storonsky, the CEO of Revolut, said the company would also use some of the new technology of Mastercard, together with a platform that enables payment to be sent directly from one card to another. Storonsky told an international news website CNBC that when they were making efforts to initiate their service in the United States two years back, Mastercard became their first option for it. The thought behind the company think tank was high technology and excellent infrastructure.
The agreement comes on the heels of another partnership a few weeks back Revolut struck with Visa – the largest rival of Mastercard. The company said it would help them to hire further 3500 employees by the summer of 2020 to support its worldwide expansion. However, this new partnership means that Mastercard will get first dibs when it moves toward Revolut cards issued in the United States will still be the network of card behind seventy-five percent of Revolut's cards outside Europe though, and has said it still make strategies to support the U.S. launch of the firm at some point in the future. Executive vice president of Mastercard about global prepaid and financial inclusion, Sue Kelsey said that they work hard to accelerate the launch of Revolut in the United States. It will allow the firm 100% issuance of the company's accounts on Mastercard to initiate.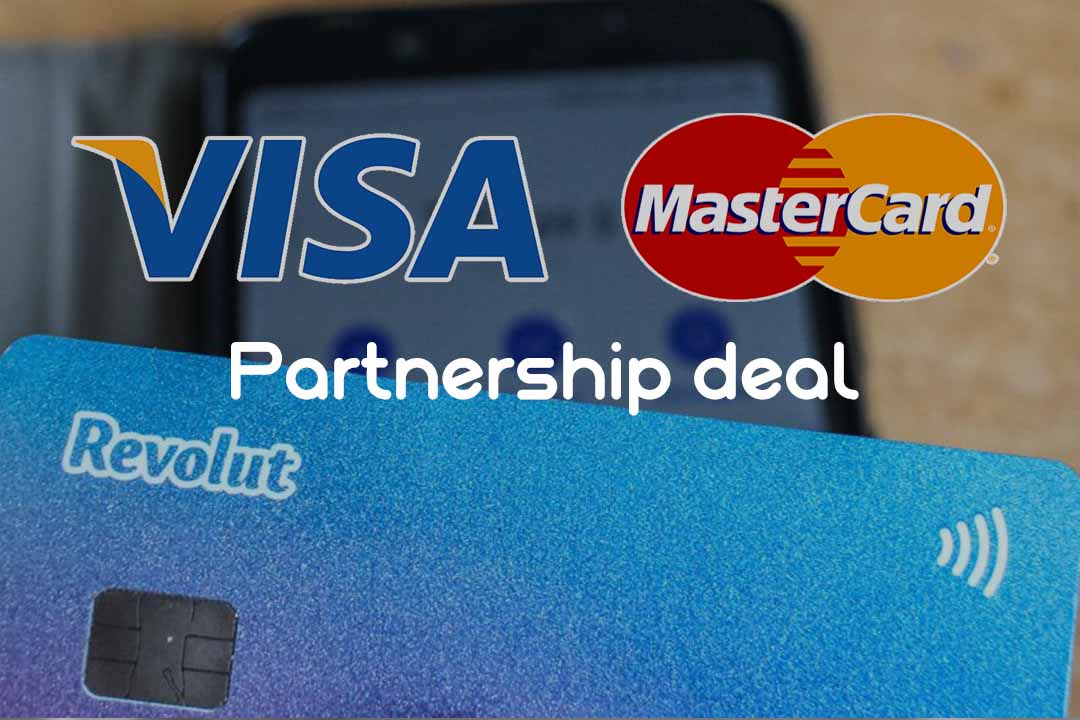 Revolut as Digital Challenger Bank
Revolut initiated its services in 2015 with a foreign exchange service (allow people to spend abroad with paying economic fees) and a prepaid debit card. It is one of the several digital challenger banks that gained a position in Europe while offering customers slick mobile apps and colorful cards. In spite of having zero branches, the likes of Revolut, N26, and Monzo attracts millions of users between them. The firm already hired thirty employees in the United States and says it has plans to triple the figure during the upcoming six months. Rival fintech firms N26 and Monzo started their service earlier this year in the United States. Since its launch in 2015, it expanded its products' suite to add support for trading in cryptocurrencies and business accounts as well as more recently, shares.
However, just like several of its peers in the fintech market, Revolut yet able to generate an annual profit. The most recent accounts of the company exposed losses over doubled in 2018 to $42.6 million (£32.8 million) from £14.8 million a year before. Whereas, TransferWise is the only exception in the fintech space, with three straight years in profit. Still, Revolut is rising at a rapid pace, and at present, it is signing up between 800,000 to 900,000 new users monthly. Banking competitors have not been without their teething problems. Chime, the U.S. based start-up, recently suffered an extensive outage that left millions of users without access to their accounts. According to 11:FS, fintech consultancy, several upstarts in the United Kingdom faced the same issues in the starting days of operating as they depend on third-parties for some specific processes.
Read Also: TransferWise expanding its services in Middle East
Revolut blamed for Toxic Work Culture
Revolut has not been safe to controversy, having hit by several negative headlines at the start of the year. A number of reports underlined a toxic work culture at the organization and assumed issues with compliance. However, the firm denies it ever unsuccessful to meet any regulatory requirements while admitted some mistakes made concerning culture. Challenger banks proved to be a mainstream investment target for undertaking capitalists looking forward to tapping into their wild growth. According to CB Insights, a data firm, space saw about $649 million in undertaking funding in seventeen deals in the 2nd quarter of 2019.
Currently, Revolut is in a debate with investors for a new funding round that could end this year. A recent Sky News report said the firm aimed to raise around $1.5 billion in a funding agreement consists of $500 million in equity and one billion dollars in convertible notes.