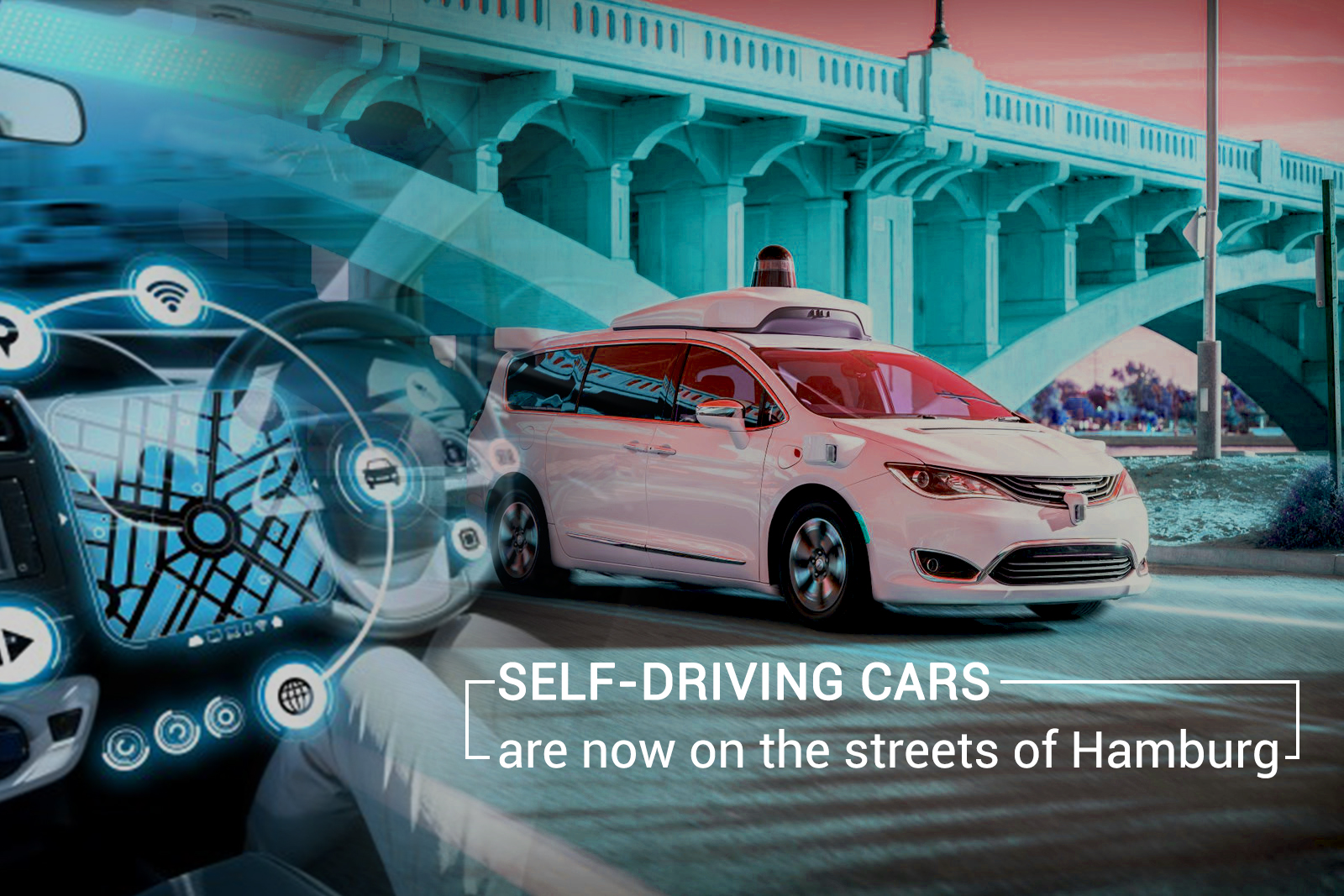 Five Volkswagen electric cars updated with up-to-date autonomous technology are now running on the streets of Hamburg. Moreover, the carmaker makes the announcement that he is going to take the tests of vehicles with automation Level 4 in the main city of Germany. Volkswagen e-Golf cars which are testing, designed to control complex traffic patterns of urban areas without drivers help. Automation Level 5, the only advanced category allows the automobile to carry out all tasks and turn each rider into a passenger.
These self-driving cars are running 1.9 miles (three kilometers) of urban Hamburg roads; also, new signals and further traffic management systems (TMS) installed on the streets to facilitate the driving of autonomous.
The future plan is to upgrade it to 3.7 miles (six kilometers) by the year 2020 on the streets of the city with the latest infrastructure that lets vehicles and TMS to communicate with one another. Volkswagen stated that computers hidden in every test car having the processing power of 15 laptops, allowing about five gigabytes of data to communicate every minute. Furthermore, the self-cars also equipped with eleven laser scanners, fourteen cameras, and seven radars.
Head of Volkswagen Group research, Axel Heinrich said that the tests based on the technical prospects along with requirements of urban infrastructure. In another statement he said that to make the driving safer and relaxed in future, automobiles not only have to become more intelligent and autonomous but also the cities have to offer a digital ecosystem.
Role of the German Government for the Promotion of Self-Driving Cars
The government of Germany is supporting similar sites or test beds through funding in Braunschweig, Berlin, Munich, Düsseldorf, Dresden and Ingolstadt to boost testing of an autonomous vehicle in those cities. Under specific conditions, one can test autonomous driving anywhere in Germany, whereas the test beds function as laborites of real-world that can perceive by the policymakers.
Volkswagen, as well as its several worldwide rivals, are investing huge budget in autonomous driving. A subsidiary of Google, Waymo mainly known as the industry leader. Other technology companies like Uber are also testing the same technology, the traditional car makers like Nissan (NSANF), General Motors (GM) and Ford (F).
BMW (BMWYY) and German automakers Daimler (DDAIF) that are competitors of each other in the market of a luxury car, do a strategic partnership focusing on autonomous driving. In China, they are testing the Level 4 cars.