Disney CEO Bob Chapek said Tuesday Disneyland Resort is likely to open by late April 2021, closed since March 2020 because of the Coronavirus pandemic. Disneyland fans are ultimately a step closer to returning to their beloved theme park.
On Friday, the re-opening declaration follows California's update allowing amusement parks to re-open with capacity limits starting on April 1, 2021.
— Disney Parks News (@DisneyParksNews) March 9, 2021
Chapek made the declaration during the annual meeting of Disney shareholders. Chapek said that while last week's announcement that theme parks might open starting on April 1, the reality is it will demand some time to get them ready for their guests.
He added that the company would recall above 10000 furloughed workers, who will need to be retrained according to new state requirements. He said that an exact opening date would be announced in the upcoming weeks.
The attendance will initially be limited to 15 percent capacity at Disneyland.
A pathway toward re-opening
Last week, the president of Disneyland Resort, Ken Potrock, told CNN that they are encouraged that theme parks now have a pathway toward reopening this spring, getting thousands of individuals back to work, and greatly helping neighboring businesses and their entire community.
Ken Potrock said that with responsible Disney safety protocols already implemented worldwide, they cannot wait to welcome their guests back and look forward to sharing an exact opening date soon.
Moreover, the United Food and Commercial Workers labor union much-admired California's March 5 declaration as well.
The president of UFCW's Local 324, Andrea Zinder, stated that their Disney cast members are heartened by this good news that the Disney parks will re-open in a month. Zinder said that they have been out of a job for almost a year and are happy to go back to work to provide Californians with a bit more magic in their lives.
Profits for the business have taken a massive hit as the company reported $29M in the 2021's first fiscal quarter, down 99 percent from $2.1B last year. Disney has depended on ventures such as the Disney+ streaming service to keep things running with its theme parks plus other in-person businesses either entirely closed or limited in capacity. That service hit a milestone with more than 100M streaming subscribers.
Background
Since March 2020, Disneyland's continued closure has been a matter of controversy, as the company and local authorities spent months lobbying the state for less-restrictive conditions for re-opening, something Gavin Newsom (California Governor) had long been unwilling to do so.
Bob Iger, Disney Chairman, quit the state's economic task-force over the tense standoff. The persistent closures led the company to lay off 32000 workers in its American parks division. The Downtown Disney shopping district at Disneyland continued opening throughout, and limited shopping and dining offerings at its Disney California Adventure park reopened in November 2020.
Starting March 18, California Adventure will also open for a ticketed dining event; the most significant step toward reopening the theme park has taken short of fully resuming operations. The news of the theme park's imminent reopening has been a boon for the company as its finances have been hit by the continued closures, with Disney stock rising by 6.3 percent Monday amid news of the California Park's expected reopening.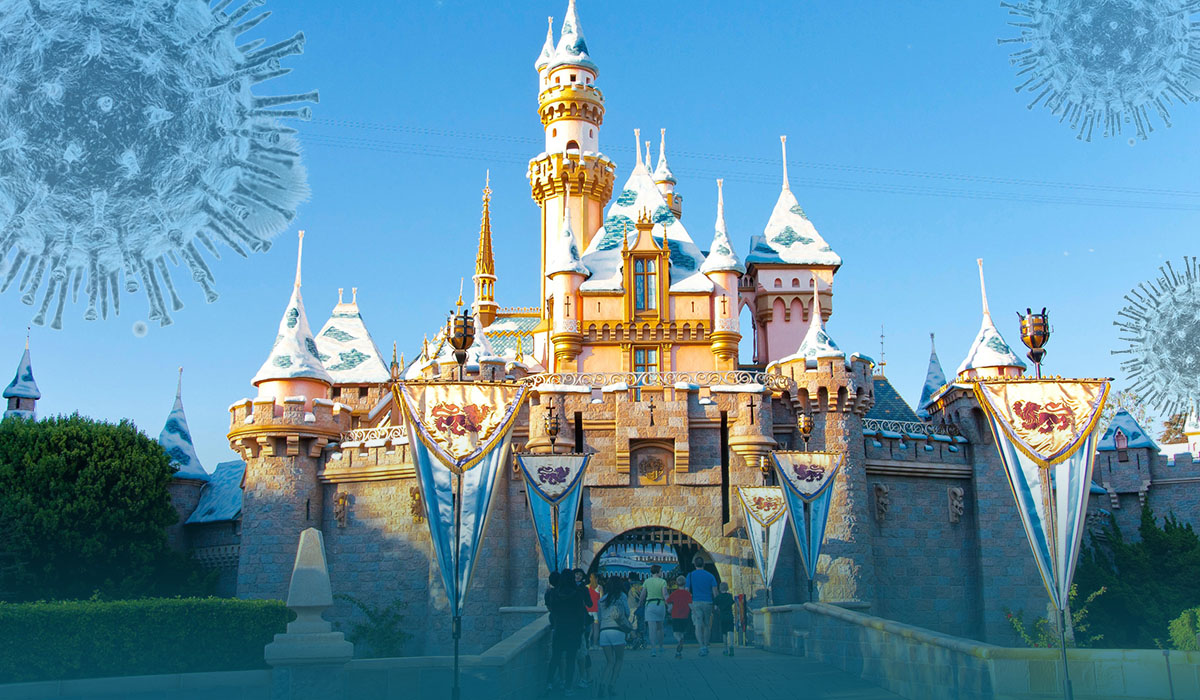 Although Tokyo DisneySea and Tokyo Disneyland are open, a visitor cap is in place until March 21. Each park is allowing 5000 visitors per day, excluding those who have already bought advance tickets.
Most of Disney World's parks are open in Florida, and Blizzard Beach Water Park reopened on March 7. However, no reopening date has been set for Typhoon Lagoon.