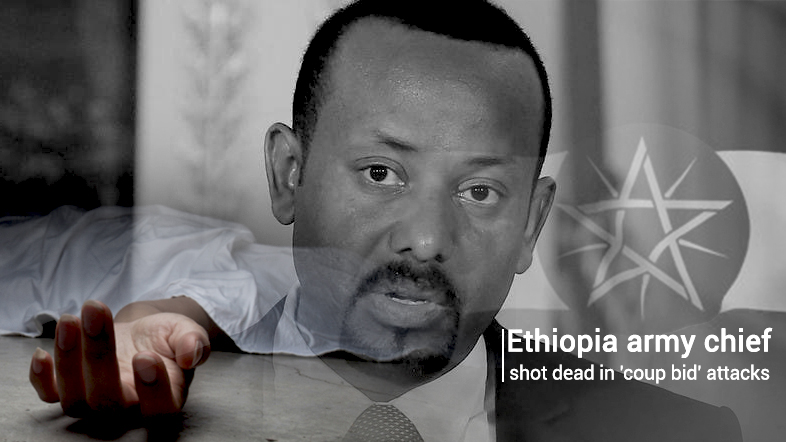 The Ethiopian chief of the army, Gen Seare Mekonnen shot dead by his own guard in Addis Ababa, the capital of Ethiopia. The Prime Minister, Abiy Ahmed said that army chief along with another officer killed to prevent a coup attempt against the administration in the northern Amhara region of Ethiopia.
Ambachew Mekonnen is the regional governor murdered along with an advisor in Amhara. According to the government, the situation is under their control after many arrests. The PM comes live on the national TV to urge the people of Ethiopia to stay united in the face of evil forces set on dividing the state.
After these circumstances, the state department of the United States cautioned its Addis Ababa staff to stay inside. In recent few years, Ethnic violence hit Amhara and other areas of Ethiopia.
Ethiopia is the oldest independent country of Africa, and it is the second most populous country in the continent with 102.5 million inhabitants after Nigeria. Moreover, these inhabitants belong to over eighty different ethnic groups. It stands among one of the world's fastest-growing economies, while a huge number of young citizens of Ethiopia are jobless.