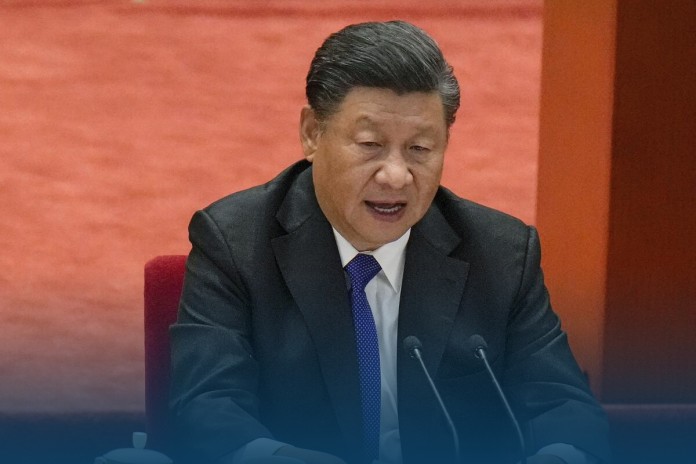 The Pentagon has issued an annual report that says China possesses more than 500 operational nuclear warheads, which may double by 2030. The United States claims China has been increasing its arsenal capacity with more speed than expected. A detailed report published by the Pentagon on Thursday says China had over 500 operational nuclear warheads by May 2023 and was working to exceed the previous targets. The report further says Beijing will have more than 1000 operational warheads by 2030 and will complete the strategies and plans for it by the end of the current year.
China has been working to modernize its weapon system and expand its capabilities. The United States of America has severe concerns regarding this; however, the new Chinese number of 500 is still a lot less than Washington's and Russian limits. The United States possesses 1440 operational warheads, and Russia has 1550. China has become a topic of concern, especially for America, as Beijing has multiplied its influence in a vast region in recent years. China has become a giant in the international markets, and it trades with almost every single country; not only this, but its armies have also been modernizing.
China is working towards its mission to develop new weaponry, enhance its military training, and take the defense to the next level. It is considered part of its major modernization move, which plans to make the country capable of having the number one military by 2049.
China To Develop Intercontinental Ballistic Missile Using Conventional Arms
China is not only expanding its nuclear capabilities but reports claim that it has been on the route to develop the intercontinental ballistic missiles using conventional arms. There are concerns regarding missile production as those would enable China to threaten conventional strikes against the targets in continental America, Hawaii, and Alaska. The Pentagon report came after Congress evaluated the United States defense position last week.
The report further said that Chinese expansion and determination of its weapons modernization is a step to counter the White House, which wants to press Beijing's development and increasing influence. China believes that America wants to stop China in Taiwan's mainland and overall on global grounds. To counter increasing Chinese influence in the region, the United States is on the run to strengthen its relations with the Pacific and South China Sea states.
Documents published on Thursday further say that China has increased its political and military activities in and around Taiwan and put pressure in 2022. Beijing raised its destabilizing actions and triggered concerns in Taiwan, forcing it to make stable ties with the United States. China claims the self-ruled democracy as its own and has not stepped back from this policy of using force to take control of the Island. Taiwan authorities have reported almost daily Chinese military flights into its self-declared air defense identification zone (ADIZ). Beijing's military has also increased its naval presence in the disputed waters with Taiwan.
US Opposing Beijing's Presence In Taiwan
Chinese land-based military exercises are also being held on the coast facing Taiwan. Beijing backed those activities, saying those were necessary to tackle the arrogance of some alleged separatists in Taipei. The Pentagon report released on Thursday says China has learned a lot from Russian aggression against Ukraine, and Moscow faces severe sanctions from many Western countries. Documents further say that Moscow's war has urged Beijing to improve its defense self-reliance and economic resilience.
The American Defense also had concerns about China's denial of inter-military communication with the United States at the very time when both states were involved in different military activities in the common interest regions. Chinese and US aircraft have been intercepted several times recently, and with no inter-military communication, the risks rise, and any miscalculation may cause a conflict.